One week after dispatching Mercer in a rain-soaked blowout that didn't seem like as much of a blowout because of 3rd string defense after a monsoon in front of 3,000 fans, Auburn will be visited by a what may be a slightly better team. The San Jose State Spartans, fresh off a 21-17 victory over FCS Portland State will be making their 3rd trip to the Plains in the last decade.
In the ultra-rare back-to-back cross-country trips, the Spartans visited Jordan-Hare in 2014 and 2015. Auburn won the two meetings 59-13 and 35-21 respectively. 35-21? That was too close.
You want more history? Bryan Harsin coached against the Spartans four times while he was at Boise State. He went 3-1 with all four matchups featuring lots of points. Is that scary? No. Auburn has better players than Boise State and San Jose State, and the past doesn't matter when you're comparing the Mountain West Conference to the SEC.
The Spartans should be able to provide a slightly more difficult level of competition, but Auburn should and will be able use this game as one more tune-up before Penn State, Missouri, LSU come to town in the following weeks.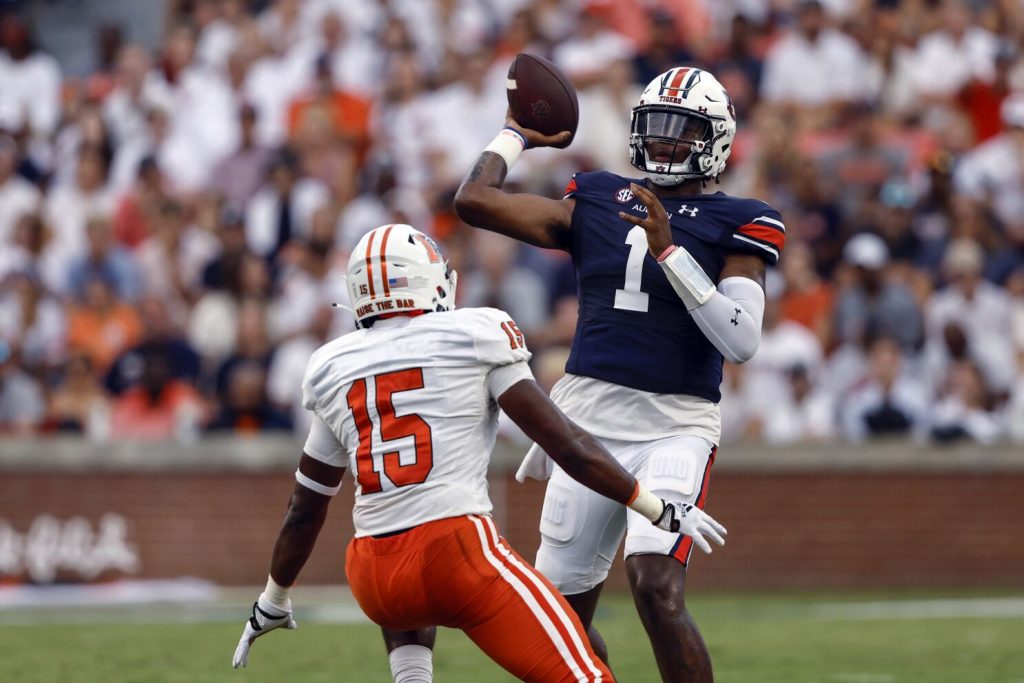 We'll see TJ Finley start. He played okay last week. Take away the two picks and everybody would be fine with him being named starter. But he threw two picks and Robby Ashford came in and looked like Nick Marshall running Gus's offense. Dude can fly and provided some WOW plays that will surely push the fanbase to pull for him to be the guy in the future.
So… if TJ makes one bad read and throws another pick, I think that might be all you see of him as long as Robby doesn't do the same or at least shows some ability to run the full offense. It will be slightly obvious at that point.
Tank and Jarquez should be able to feed on Spartan blood as the Auburn offensive line continues to prove as one of the most experienced units in the SEC.
As mentioned earlier, San Jose State beat Portland State last week by a paltry score of 21-17. In that game, they gave up seven sacks. If I'm in the Auburn defense, my goal would be to see if I can double it. They never really completely got to the quarterback last week due to Mercer running more timing routes and just having a shifty quarterback. But according to Harsin, San Jose State should run more of an NFL, drop back style offense. Yeah, stand there longer than two seconds and see what Derick Hall feels like.
San Jose State is probably better than Mercer. They'll have actual FBS athletes. But sometimes a lower FBS team traveling across the country just won't play with the same fervor as an upstart program from across state lines. This one has the chance to make Mercer look really good. I just have that feeling.
Tank scores two, Jarquez scores two, Robby runs one in, TJ throws one in. A receiver you've never heard of steps up. The defense accounts for one score and ten sacks. Auburn wins massively.
Auburn 54, San Jose State 3