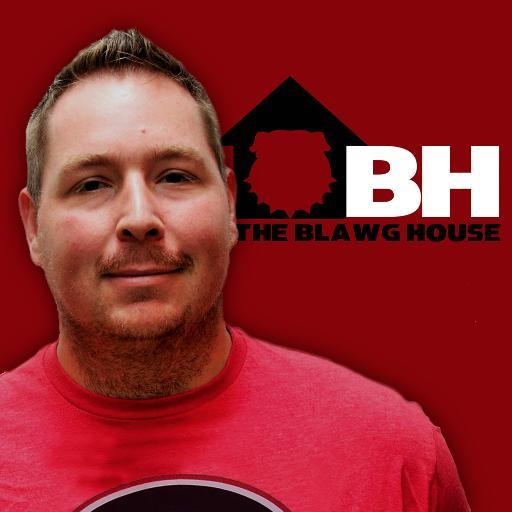 Cory Brinson from TheBlawgHouse.com is a college football writer and twitter personality (@TheBlawgHouse) that writes about Georgia football. Cory writes with an X's and O's perspective and, while a big Bulldog fan, still writes using the facts of the game, not opinions (his words). You may remember him from 2011 when he was part of one of the most commented-on posts ever. This one may top it.


1. What is a Georgia fan's first thought of Auburn football at this exact moment?
I think what is interesting with this question is how different this game is vs. what it was thought to be before the beginning of the season. Looking at Georgia's 2018 schedule, it seemed like Georgia's only hiccup could be Auburn. Although everyone knew the LSU game would be tough, Auburn was the game that was circled as a difference in a 12-0 regular season and an 11-1 regular season. Despite the losses in the backfield and upfront, you felt like Auburn was going to get great QB play out of Stidham coupled with a fantastic WR corps.
I think the fact that Auburn sits right behind Eastern Michigan and LaTech in Total Offense and behind Middle Tennessee and Maryland in Scoring Offense is – to be blunt – pretty pathetic. That being said, I think I speak for the rest of the Bulldog Nation in applauding your AD's decision in making sure the Gus Bus rolls on for another season.
2. LSU beat Georgia by 20. LSU beat Auburn on a last second field goal after being gifted with drive-extending penalties. Does this worry you?
I know using elementary school math is an Auburn fan's easiest means to compare things. However, kiddo, in the real world, it doesn't work like that. You see, there are variables and scenarios that may influence a game's outcome one way or another. Here, I'll give you a simple example…
Florida beat LSU by 8. LSU beat Georgia by 20. Georgia beat Florida by 19. See how that doesn't work?
Now, what really matters is winning when it counts. See 2017:
Auburn beat Georgia by 23. Georgia beat Auburn by 21… so despite a +2 scoring differential in favor of Auburn, who won the SEC Championship?
3. This is the earliest the SEC Championship has been set, but the question remains: why does it still take Georgia so long to win a trash division?
Hahahahahahahahahahahahahahahahahahahahahahahahahahahahahahahahahaha!!!!!
[deep breath]
Ahhhhhh hahahahahahahahahahahahahahahahahahahahahahaha!!!!!!!
Wait… wait… wait… you – an Auburn fan – a fan of the team that LOST to a team that had previously lost 11 straight SEC Games, that had lost every SEC game since 2016, that includes Vanderbilt – TWICE – you're talking to me about winning a trash division? Based on the fact that you lost to Tennessee, you'd be sniffing UT's ass for last in the East if Auburn had to play in the East.
Wait, wait, wait… here… I'll break it down in a way that you can understand:
Tennessee beat Auburn by 6. Tennessee beat Charlotte by 11. So, Auburn = 6 points better than Charlotte.
4. Where will each team have an advantage over the other?
From the offensive side, Georgia has the edge in Scoring Offense, Rushing Offense, Passing Offense, Total Offense, First Downs, Time of Possession, Sacks Allowed, and 3rd Down Conversions.
From the defensive side, Georgia has the edge in Scoring Defense, Passing Defense, Turnover Margin, Fumbles Recovered, and Fumbles Forced.
In terms of special teams and discipline, Georgia has the edge in Kick Returns, Punt Returns, Field Goals, PATs, and Penalties.
Auburn has a slight edge in Rushing Defense, Sacks and TFLs and Opponent Punt and Kickoff Returns.
So, Georgia has an advantage at nearly every single significant statistical area outside of defensive line.
5. Name two Dawgs, besides the obvious, that Auburn fans should look out for and why?
The first is big Ben Cleveland. He's a guy who has missed most of the season with a broken bone in his leg. However, he's been working to get back for a while now. Word is he was ready for an emergency role last week against Kentucky. With Georgia's injuries along the OL, Cleveland could see action. He was the key addition late in the year last year that helped to drive Georgia's late season run.
The other(s) are Georgia's freshman in the defensive front seven. No doubt, Georgia's front seven on defense is nowhere near where it was last year. However, some younger guys have been stepping up as of late and have been providing some much needed depth, size and athleticism that was key in keeping Benny Snell to less than 80 yards last week.
6. Which two Tigers scare you the most and why?
You have to look at the DL of Auburn with Derrick Brown and, then, Russell/Davidson. Georgia's OL has been beat up and Auburn's DL has been one of the lone bright spots of the year. Georgia is going to look to own the LOS and, if they can do that against Auburn's accomplished DL, they'll have a lot of success.
7. Which matchup will decide the game?
There's two areas where I think will have major impacts on the game.
The first being Georgia's 3rd down offense vs. Auburn's 3rd down defense. Georgia's Jake Fromm has been much improved over the last 2 games in making defenses pay on 3rd down. With Auburn's struggles in preventing explosive plays this season, it will be imperative that Auburn's DL causes disruption on 3rd down or Georgia may open it up big time.
The other side is red zone offense for Georgia. It is no secret that Georgia has had some big issues in goal line situations this season and Auburn has had an extremely impressive success rate with opponents inside the 10. That trend needs to keep up if Auburn wants to keep it tight.
8. What is your analysis/score prediction for the game?
Well, I don't want to complicate things for you… so let's use your style of analysis…
LSU beat Auburn by 1. LSU beat Georgia by 20… so… Auburn +19.
Now, Georgia beat Tennessee by 26 and Tennessee beat Auburn by 6… so… Georgia +32.
32 – 19 = +13 in favor of Georgia.
Nah, that sounds too low… I'll go 37-14 Dawgs.
9. Where will Auburn and Georgia end up this season?
Georgia will end up playing in very, very meaningful games that will be highly televised and will have a lot of national attention.
Auburn won't.
That's probably as much as I need to say.
10. Lastly, why are Georgia fans the worst?
Is it because we make fun of the cow pasture that is your campus? Or the fact that you can't decide if you're the War Tiger Plainsmen? Or is it the fact that we call you out in stealing everything from fight songs to traditions? Or is it because we constantly remind you that Auburn is the back-up school for everyone who couldn't get into Georgia.
I think, actually, it is because you want to be us so bad it makes you fiercely jealous of us. You wish you had a coach that had the coaching and recruiting abilities of Kirby Smart. You wish you had recruiting class after recruiting class of 5-star studs. You wish you could have raised that SEC Championship last year and went on to the Rose Bowl. I bet the thing that just chaps your ass the most is that you wish you were the team being looked at as the next Bama. And that's what feeds your hate the most, isn't it? Having to sit your ass at home 2 years in a row and watch 2 elite programs play in games your program could only dream of.
Enjoy Birmingham or Charlotte or Nashville or where ever you end up. I'm sure it'll make up for not coming close to those preseason expectations.