Auburn has ascended to the number one spot for the first time in school history. The Tigers dominated Georgia and backed that up with a big win over the 12th ranked Kentucky Wildcats.
Both wins have put the Tigers in pole position to clinch the SEC regular season title. Bruce Pearl and his team are making history and starting to make everyone believe that they are for real.
Here's a recap of last week's games.
Game 18 vs Georgia
Auburn dominated the Bulldogs 83-60 on Wednesday night. The Tigers dominated from the very beginning, taking a 25 point lead going into halftime.
Six Auburn players were in double-digits including Walker Kessler, Jabari Smith, and K.D Johnson. Kessler led the team with 15 points, six blocks and six rebounds. Jaylin Williams had 13 points and Jabari Smith added 12 points.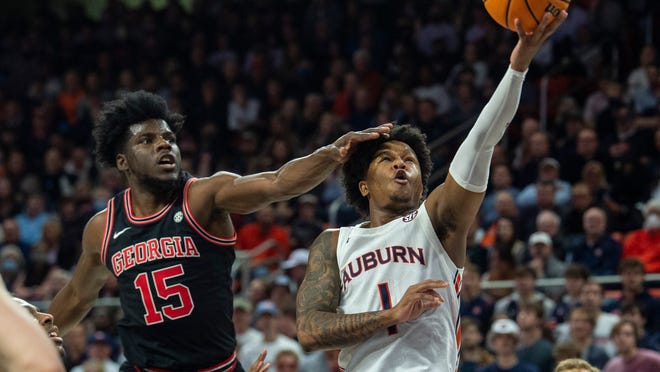 Auburn's defense forced 18 turnovers and blocked 10 shots. The Bulldogs shot better from three-point range that Auburn but were unable to make stops defensively.
"I thought we got better in the first half," Auburn head coach Bruce Pearl said. "We were making shots. We held those guys down pretty good. We turned them over pretty well and got some points off of turnovers. I thought we shared it and shot it pretty well in the first half from 3. We made seven 3s in the first half, and that helped us a lot."
Game 19 vs Kentucky
The Auburn vs Kentucky matchup has now become one of the best conference matchups that the SEC has each season. This year the stakes were very high for both teams. A win would mean that either Auburn or Kentucky would have the head-to-head advantage and the first place spot in the SEC standings.
Auburn students camped out overnight in hopes that they would be in the Jungle to cheer on the Tigers. Some fans waited around 30 hours in cold temperatures and rain. Bruce Pearl and the players made sure they were taken care of. They brought students pizza and breakfast in the morning.
Once the doors were opened and the game began, Auburn Arena was fired up. The environment was electric and the players seemed to feed off it.
Kentucky spoiled the party early as they took a ten point lead early in the first half. Guard TyTy Washington was instrumental in that run as he tore apart Auburn's defense. He would go down later with a leg injury and not return. Auburn made a comeback late in the first half as Walker Kessler had a pair of dunks.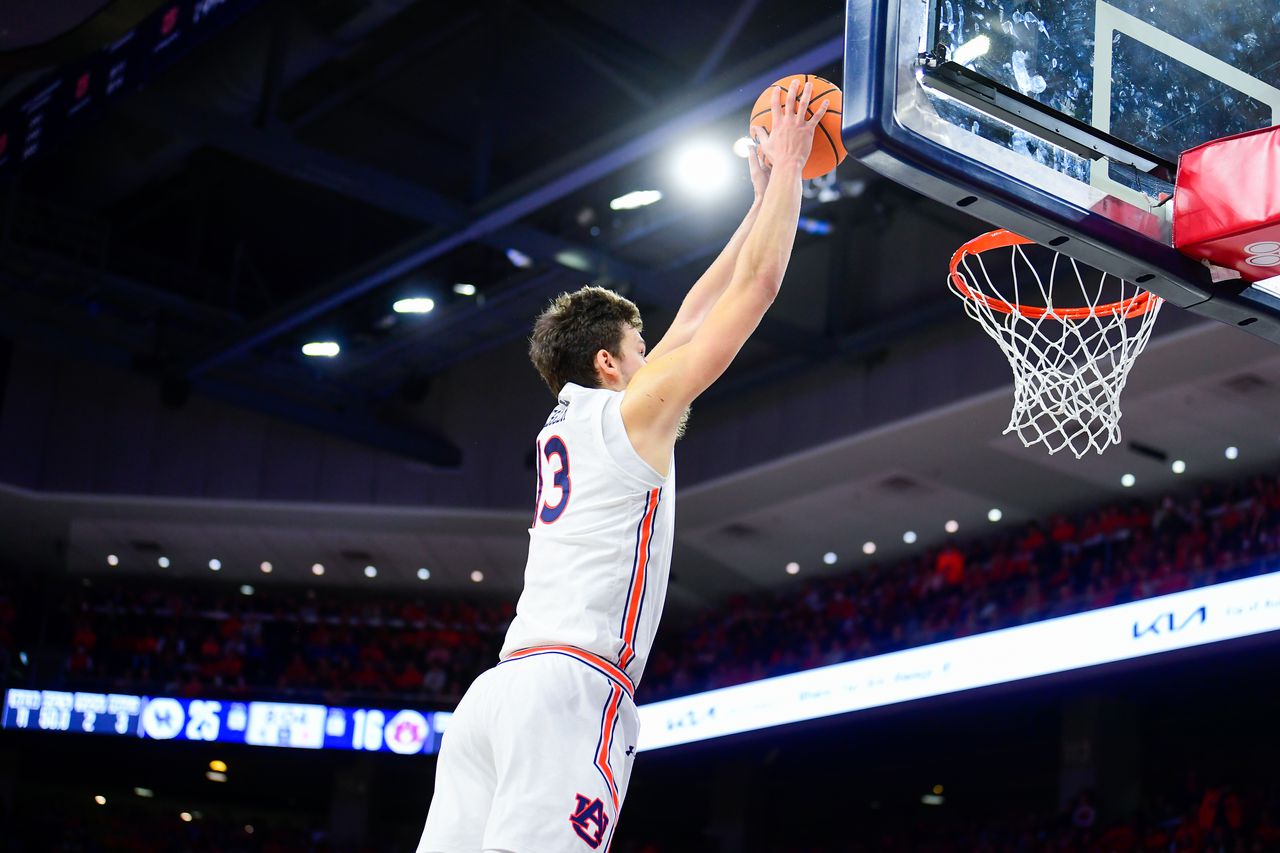 Kentucky took a four point lead into halftime, but Auburn would come out and take their first lead since the 16 minute mark in the first half.
After a missed shot from Kentucky, Wendell Green Jr. found Deven Cambridge for a breakaway dunk to send the Jungle into a frenzy. Auburn held tough defensively, forcing the Wildcats into several mistakes.
The Tigers would go on to win by a final score of 80-71, improving their record to 18-1 this season. Pearl spoke about the win saying, ""That game and that environment lived up to anybody's expectations. It's the sum of our parts. We got really great contributions from everybody."
Walker Kessler applauded the Jungle saying, ""They show up every game. We wouldn't be in the position we're in now if it weren't for the fans. Big gratitude for them. You feel a lot of pride playing for a program like this and competing for a school like this."
Looking Ahead
The Tigers control their destiny in SEC play. They just need to win at least a majority of their games left if they hope to be crowned SEC regular season champs. After the win against Kentucky, the Tigers are now two games ahead of the Wildcats.
Auburn's next game is on the road at Missouri. This game could very easily be a trap game for Auburn who is 1-4 in the last five matchups in Columbia.
Missouri is a very hot and cold team. They have had good moments including wins against Alabama and Ole Miss, but have also suffered at the hands of Texas A&M and Kentucky. Their overall record is 8-10 (2-4 in SEC).
Auburn is a heavy favorite to win this game. They have a 91% chance to win the game according to ESPN's matchup indicator. Tip-off for that game will be at 7:30pm CT on SEC Network.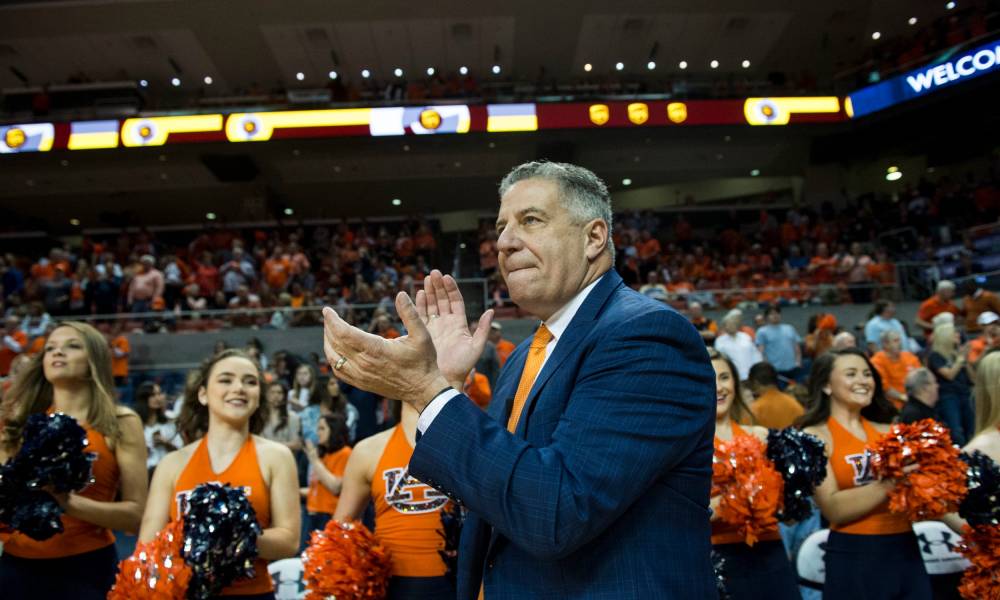 On Saturday Auburn will participate in the BIG12 / SEC Challenge as they host the Oklahoma Sooners in Auburn Arena. This will be a good test for the Tigers, but also all of the SEC teams participating in games against the BIG12 teams.
Other notable matchups in the challenge include Baylor at Alabama, Kentucky at Kansas, and Tennessee at Texas. The winner will be determined by which conference has the most wins at the end of the day.
Oklahoma is 12-7 overall and 1-3 in the BIG12. They have notable wins against Florida, UCF, Arkansas, and Iowa State. Although their record may not indicate it, but this is a good team that has lost two very close games to Kansas and Baylor.
Auburn is the favorite to win, but don't be surprised if this is a close game until the end. Tip-off for the game is at 1pm CT with TV coverage on ESPN. Odds can be found here at Sports Betting Dime.