It went pretty much exactly as I expected. I know I predicted Auburn to score 31 to LSU's 21, but deep down I knew these offenses weren't going to score above their averages. The defenses are too good and the offenses are just good enough.
That being said, Auburn most certainly could've scored at least 31 points had they had the same success inside the 20-yard-lines as they did between the 20-yard-lines. It all goes back to blocking, but I think it's something that's getting in the players' heads, the coaches' heads, and definitely the fans' heads.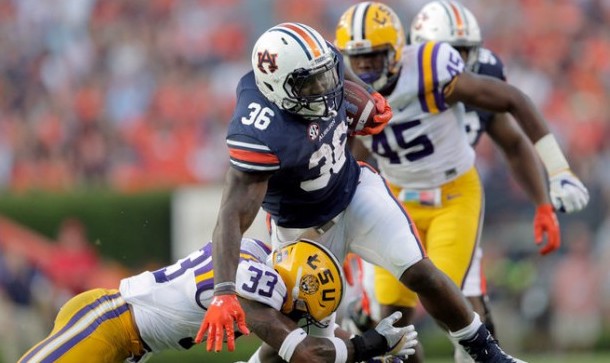 Auburn's inability to score from inside the 10-yard-line is really just a problem with a "spread offense." It was there when Tony Franklin called the plays in 2008. It's due to the lack of true fullback and the fact that the ball is handed off in the shotgun, but what do I know?
It's gotten to the point where I don't want Auburn to get inside the 15-yard-line. I'd rather they just start chunking bombs from the 40. But really, it's not that bad. They got stopped by a decent defensive line inside the 1. It happens, but it may be time to throw a defensive tackle back there and just let them smash through the line. It'll bust open eventually.
That play where Kerryon runs the wildcat and fakes the give to Jeremy Johnson on the jet sweep before running around right end has worked from inside the 20 at least three times in the last year: Kentucky, Memphis, and Clemson. Maybe go to that?
Overall the offense played well enough to win. The people that don't enjoy a 4-yard run on 1st down puzzle me. Do you remember 2013? You pound it and pound it and pound it and it eventually opens up. And it did. Did you see Kerryon in the 4th quarter. He had holes, he hit the holes, and he tried to hurdle the entire team every play. Other than nothing happening inside the 20s, it was working.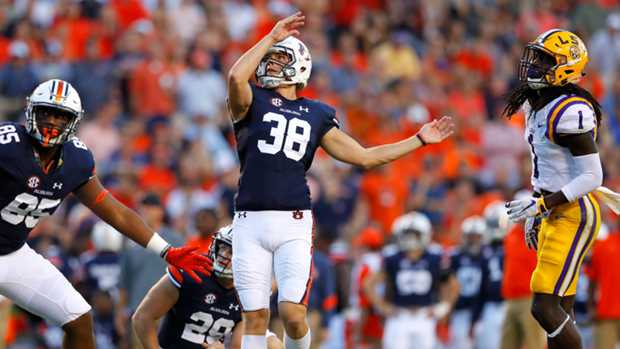 It's a good thing Auburn has Heisman-candidate Daniel Carlson on their team. But seriously, was anybody else hoping they kicked one more field goal so that they scored 21 points and it looked like Auburn had actually scored three touchdowns? Just me? No way.
As far as the defense, I understand Leonard Fournette was not 100%, maybe 99%, but aside from 3-4 long breakaways (one by Guice), they kept the LSU Tigers in check. Holsey continues to play like a 5th year senior. Carl Lawson brought some sacks to his unheralded stat line. The linebackers, even with the loss of Tre Williams due to the dumbest rule in the history of football, made many a good stop against LSU's only offensive strength.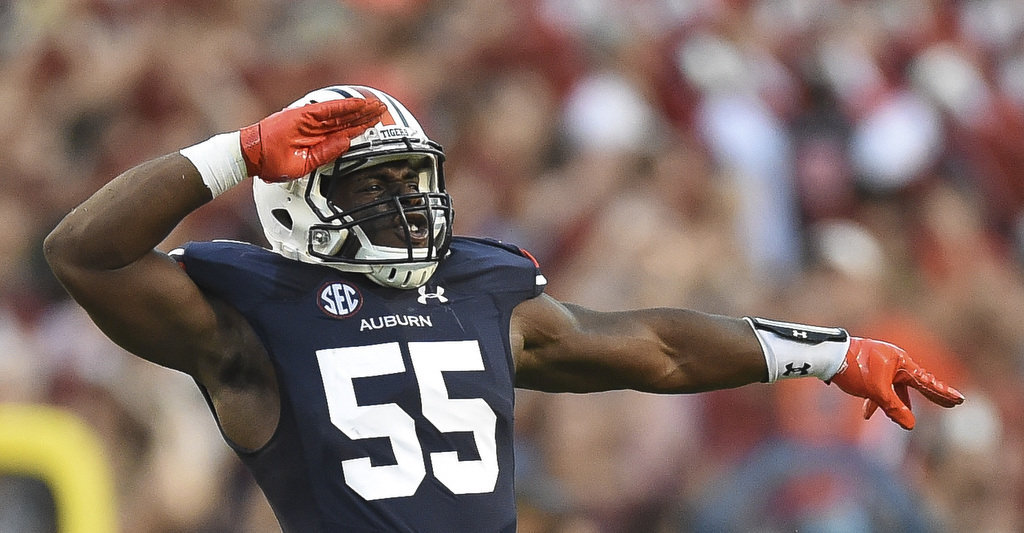 I'm not really going to get into the ending because it never really happened. The Auburn defense held on once again. LSU broke the rules putting themselves in an impossible position to win. They even broke the rules after that impossible situation and it wasn't called. They should stop breaking the rules.
When it comes down to it, Auburn was probably 2-3 plays away from winning by 14+ points, but at this point any SEC win is good, especially when it's LSU.
Auburn is now 2-2 with two losses to top 10 teams. It's not exactly what we want, but it's not much worse than what you should expect to happen with the schedule they were given. It should get a little easier for the next month. Auburn will probably be favored in at least three of the next four games. They could win them all. They could go 2-2 again. We'll see.