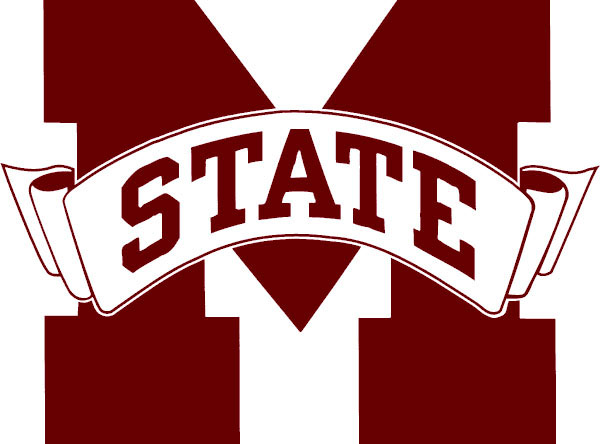 Mississippi State was on the top of the world after taking LSU to the woodshed two weeks ago. The Purple Tigers hadn't been beaten that badly since Auburn beat them by 34 in 2014. Remember that? Most people didn't seem to.
Mississippi State was brought back down to Earth last week with a 28-point loss at Georgia. It's almost like LSU isn't that good, and the Maroons looked a little better than they probably are. Interesting.
So which is the real Mississippi State? Is it the team that can beat LSU by 30 at home or the team that lost to Georgia by 28 on the road? I'd say it's probably somewhere in the middle, with a slight lean towards the team we saw last week.
Dan Mullen brings his Bulldogs brings down to Auburn for Mississippi State's 3rd straight game against a Top-15 opponent. It's very fun and easy when you're doing that at home. It's a whole different ballgame when you're doing that on the road, especially the way Auburn played a week ago.
All it took for Auburn's offense was a trip to Missouri. Things clicked. Things worked. Things went well. The challenge this week, as Mississippi State comes to town, is to keep it going.
Mississippi State's defense is run by Todd Grantham. The last time Auburn saw him was on the Louisville sideline in 2015. Auburn's 2016 3rd-string QB put 31 on him that day. What can Auburn's 1st-string QB in 2017 do to him? If last week is any indication, a lot.
When a quarterback of Stidham's caliber starts feeling it, it's not a good a sign for the opponent. As I've said for weeks, sometimes you have to throw a receiver open. He has seemingly gained confidence and is doing just that. Not every pass has to be perfect. You just have to let the receiver make a play (see: the first pass of the game at Missouri). He feels that now. Not good for Mississippi State.
The major threat against the Tigers is QB Nick Fitzgerald. Heisman contender? Meet Georgia's defense. And if you've seen Georgia's defense, you've seen Auburn's defense. They're basically the same. Very good. Very, very good.
Auburn scored 35 on Mississippi State in the 1st half of last season's matchup. With the probability of having Pettway and Kerryon in the backfield for the first time, and Stidham appearing to hit his stride, that could very well happen again. Then it won't really matter what Nick Fitzgerald can do.
Stidham throws two 1st-half touchdown passes and both running backs score two a piece as well. The Auburn defense shows everybody that they truly belongs with the nation's best. Auburn keeps it going.
Auburn 42, Mississippi State 14