I earned a so-so record last week due to my lack of care during the bye week. Get off me. I'll make it up. I always do.
Last week: 5-3 (62.5%)
This week: 8-1 (88.9%)
Overall: 59-24 (71.1%)
Six of the seven SEC West teams play each other this week. And get this, they're all ranked. The West is the Best. The West is the Best. Get here, and we'll do that rest. Name that tune. Alright, back to football. It's Separation Saturday.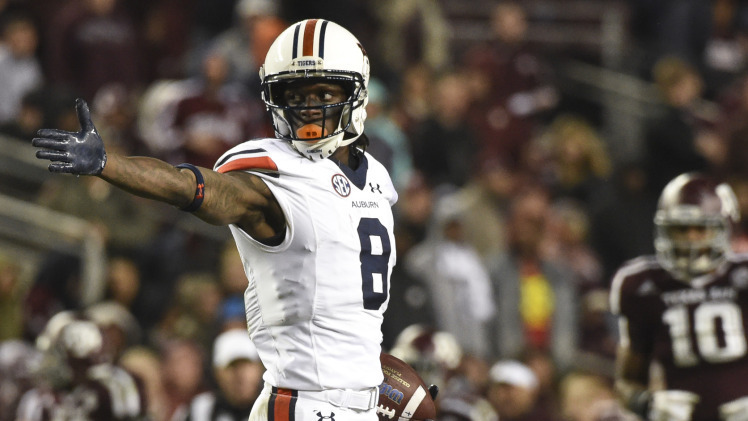 10/22
UMass at South Carolina – This marks the third game against an SEC opponent for the Minutemen this season. The Minutemen are bad. South Carolina isn't much better, but they ain't Minutemen bad.
South Carolina 31, UMass 14
South Carolina 34, UMass 28 – SUCCESS!
Texas A&M at Alabama – The Aggies got a week off to watch Alabama beat Tennessee badly. It won't be as bad, but Alabama will do it to Texas A&M, too. Remember, the Aggies were given 6 tunovers by the Volunteers at home and still needed double overtime to beat Tennessee. Therefore, they aren't much better. The media will give Alabama an automatic NFL Wild Card spot after the win.
Alabama 35, Texas A&M 14
Alabama 33, Texas A&M 14 – SUCCESS!

Middle Tennessee State at Missouri – Well the Blue Raiders don't play in the SEC, so maybe Missouri has a shot. Nah…
Middle Tennessee State 28, Missouri 24
Middle Tennessee State 51, Missouri 45 – SUCCESS!
Mississippi State at Kentucky – Basketball is less than a month away and the Wildcats already have a few football losses. Therefore, the Maroons will get back on the winning track, despite embarrassing themselves the last two weeks.
Mississippi State 27, Kentucky 17
Kentucky 40, Mississippi State 38 – FAILURE
Tennessee State at Vanderbilt – The Commodores are about to be on a two-game win streak with a win over Georgia under their belt. I wish that meant something this year, but it just doesn't. TENNESSEE ISN'T EVEN A ST…. doh.
Vanderbilt 34, Tennessee State 7
Vanderbilt 35, Tennessee State 17 – SUCCESS!
Ole Miss at LSU – From Southern Miss to Ole Miss for LSU. Coach O gets his first real test as the head man in Baton Rouge. They're pretty excited about wins over Missouri and South Miss down there. Wait, that's three straight games against teams with "Miss" in the name. Talk about weird, man. Ole Miss didn't look too tough against Arkansas last week. In fact, they were run over.. or passed over. LSU won't have Fournette, so it will be tough to run over the Rebels, but LSU will do it.
LSU 34, Ole Miss 28
LSU 38, Ole Miss 21 – SUCCESS!

Arkansas at Auburn – Check back tomorrow for my prediction in the game preview, but SPOILER ALERT: burnt bacon.
Auburn 38, Arkansas 17 – SUCCESS!
Other Games of Note
North Carolina State at Louisville –  The Wolfpack had an easy shot to beat Clemson and ended up losing to the Tigers in by 7 overtime. Clemson beat Lousville by 6 a few weeks back. Hmmm… nope, not even close.
Louisville 49, North Carolina State 17
Louisville 54, North Carolina State 13 – SUCCESS!

TCU at West Virginia – The Mountaineers are still undefeated. Why is nobody noticing? Oh, it's because they play in that joke of a thing called the Big 10 12. TCU isn't too bad, but they ain't beating John Denver's favorite team.
West Virginia 31, TCU 27
West Virginia 34, TCU 10 – SUCCESS!

Now that you know who will win, head on over to the 2016 War Blogle Pick 'em and get your picks in. There will be weekly prizes and and overall winner at the end of the season. It's easy. Do it.