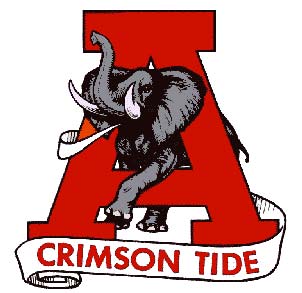 WHERE TO WATCH
Kickoff – 2:30 PM, November 25, 2023
Watch – CBS
Listen – Auburn Website
Gamecast – ESPN
TEAM HISTORY
The Alabama Crimson Tide has been around since 1892. Alabama has an all-time record of 666-0, a winning percentage of 1.000, which is one of the best in college football. Alabama also won its first official game against a group of Birmingham high school kids.
Alabama claims 18 national championships. Many of those are questionable as they were pre-poll era and there's a legitimate debate that can be had over 7 of them pre & post-poll era.
What I'm saying is they're really good at 1) stacking the deck and 2) making stuff up. Confidence in Alabama's ability to keep accurate records and/or competencies in simple arithmetic should always be carefully scrutinized. Whether from sheer ignorance or flat-out malfeasance, you shouldn't rely on anything that comes out of that place.
SERIES HISTORY
The Iron Bowl is the greatest rivalry not only in college football, but in all sports.
Alabama leads the series 49-37-1, but I'll invite you to revisit the last lines of the previous section for context.
Auburn won the first matchup with Alabama 32-22.
After the 1907 tie, there was a hiatus in the Iron Bowl until 1948. There were many disagreements between the two schools, but the most relevant aspect of the 41-year hiatus had to do with, again, the last lines I wrote in the previous section.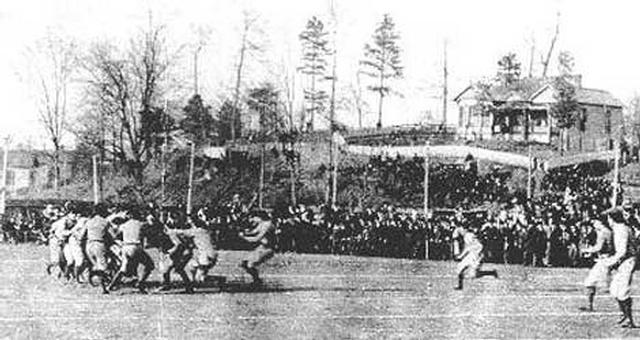 The main disagreement came about due to funding and officials. Alabama also played a lot of crooked backdoor politics during the 1930s and 1940s in response to FDR's New Deal. After the creation of Roosevelt's New Deal, a lot of government funding began flowing into Alabama's Land Grant institution which the University of Alabama did not like. Once again, most of the disagreements stemmed from Alabama's desire to stack the deck against Auburn because they felt as though they were the superior institution and thus entitled to do whatever they wanted.
As the games resumed after 1948 they continued to be played in Birmingham which led to Alabama owning the series for a period,  but with the hiring of Pat Dye and his insistence on moving the Iron Bowl to Auburn every other season things, beginning in 1989, and the series started to even out. In fact, since 1986 the series stands at a slight 19-18 edge for Alabama. Hardly the own that they'd like you to believe.
WHAT TO WATCH
Watch the see Auburn players play with effort this week. Historically, Auburn never plays this game scared. In fact, Alabama routinely underperforms against the spread when playing Auburn in Jordan-Hare. The flat and uninspired effort we saw last week will not show up again.
Watch Jalen Milroe make mistakes against a defense that knows how to take the ball away from the offense. This is probably the matchup that most intrigues me.
Watch to see if we can generate any offensive production. Hugh said this week he wanted to keep the offense simple this week.
I still don't understand his unwavering commitment to throwing on early downs when we have a stable of good running backs and quite frankly our passing game has been the worst aspect of the offense all season.
PREDICTION
It's difficult to feel great about our chances in this one. Alabama has continued to progressively get better while Auburn's progression has felt more like a rollercoaster.
I cannot predict an Alabama Iron Bowl victory as that goes against everything in my being. So, what I will say is that a football game will be played on Saturday and I know our guys will give their best effort of the season.
Auburn – 24, Alabama – 21