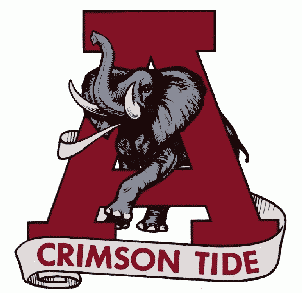 When it comes to rivalry games, there has always been that age old saying of "you can throw the record books out, anything can happen in these games." Then a few years ago, at least in terms of the Iron Bowl, contrarians decided that wasn't true and began to say "well actually the better team usually wins the Iron Bowl."
I don't remember too many people saying that Auburn was decidedly better than #1 Alabama in 2013, #1 Alabama in 2017, and #5 Alabama in 2019. Auburn was ranked, but ranked lower than Alabama in all those cases. What ever could've been the common denominator in those three recent games where the team that wasn't seen as the better team won the game? That would be Jordan-Hare Stadium.
Auburn has no Bo Nix, no Anders Carlson, and no championship to play for this weekend. They've let an undeserving South Carolina hang around enough to be given bowl eligibility. Including the injury to Bo, they allowed Mississippi State (a team that could barely complete a pass against the Ole Miss team that Auburn beat) to score a billion 2nd half points and take away any realistic shot at any sort of division or conference championship.
Less than a month ago, Auburn was coming off wins over Arkansas and Ole Miss, they were ranked in the Top 15, and were the only thing Alabama had to worry about. Since then, they lost a slugfest in College Station, lost Bo Nix and the aforementioned game to Mississippi State, and were forced to start TJ Finley on the road against the little team that needed a win to bring the SEC a few more million dollars.
Every game was definitely winnable. Other than maybe Texas A&M, every game should've been won by 2+ touchdowns. The Tigers have just had some bad luck, mixed with bad teams playing out of their minds. They can definitely take some blame, but sometimes stupid football things happen.
Auburn > Ole Miss > Miss St > Auburn

Auburn > LSU > Miss St > Auburn

Auburn > Arkansas > Miss St > Auburn

Auburn > OleMiss > Texas A&M > Auburn

Auburn > Arkansas > Texas A&M > Auburn

— War Blogle (@WarBlogle) November 26, 2021
So while Auburn definitely isn't trotting the team out there that was on fire a month ago, literally and figuratively, they're still getting the Iron Bowl at home. That's something that over 80% of Auburn teams of all time can't say. That's something that has mattered more than who is higher ranked, who is playing for something or not, or who the talking heads say will surely win.
Auburn is capable. Auburn has Tank. Auburn has Zakoby. Auburn has Pat Dye Field at Jordan-Hare Stadium.
Alabama gave up 48 points in a loss to Texas A&M. Auburn's defense gave up 12 points in a loss to Texas A&M. Auburn went to Baton Rouge and broke LSU, who was still broken two weeks ago when Alabama only beat them 20-14 at home. UL-Monroe hung with LSU in Baton Rouge just as much last week (a 27-14 LSU win).
Auburn went on the road and beat Arkansas 34-23. Alabama beat Arkansas by a touchdown in Tuscaloosa last week. What ended up being the winning touchdown wasn't a catch, by the way.
Again, a lot of that stuff that Auburn did wasn't done by the Auburn that we're watching now, but all that to say, this isn't the Alabama that people flippantly rank #1 and keep there just because they are winning. They were jumped in the polls just last week after a win. People are changing.
Their defense can be a liability. Wait until TJ Finley hits Kobe Hudson for 30 yards on the first drive and Jordan-Hare lights up. Wait until Tank runs over a guy for a touchdown and feel the ground shake.
Their offensive line can be a liability. Wait until Zakoby McClain busts through to say hello to Bryce Young and Saban's head explodes. Wait until Smoke Monday adds another pick-six to his Iron Bowl resumè and the eagle breaks free and circles the stadium for the remainder of the game.
It may not feel like it means anything, but when I grew up, Iron Bowls rarely meant "anything" other than if you had to listen to Ricky Tidefan talk trash all year or not. They were always important. They always meant something. And this one means something.
An Auburn win means Alabama should be out of any playoff talk. An Auburn win gives Coach Bryan Harsin a big boost heading into next season, especially with recruiting. An Auburn win means Ricky Tidefan can't tell you nothing for at least a year.
Jordan-Hare Stadium has seem some crazy things. An Auburn win over Alabama this Saturday wouldn't be the craziest. It can happen… and it will.
TJ Finley will be good enough. Tank does the rest. The Auburn defense adjusts midgame and keeps Bryce Young at bay. We see Alabama's deficiencies in person. Saban retires after the game.
Auburn 23, Alabama 20