Like last week's slate, the predictions were so-so. But it's fine. We're still at a C average. And it's better than most that get paid to do this.
Last week: 5-3 (62.5%)
This week: 8-2 (80.0%)
Overall: 72-29 (71.3%)
We have the BIGGEST MATCHUP OF THE YEAR this week, and I'm not talking about Tennessee Tech at Tennessee. I'm talking about that game they hype up every year because the score was 9-6 one 5 years ago. Nationally, there are no games of any value. None.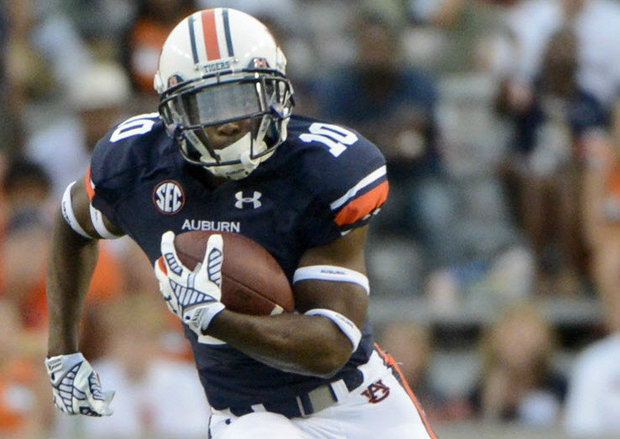 11/5
Georgia Southern at Ole Miss – The Rebels need a week outside of the SEC to get things back going. Too bad it's against a decent little team. Doesn't matter, Ole Miss will win semi-handily.
Ole Miss 38, Georgia Southern 24
Ole Miss 37, Georgia Southern 27 – SUCCESS!
Texas A&M at Mississippi State – If Auburn wants a chance to make it to the SEC Championship Game, they need Texas A&M to lose one more game. AND IT HAPPENS THIS WE… nope.
Texas A&M 45, Mississippi State 21
Mississippi State 35, Texas A&M 28 – FAILURE
Florida at Arkansas – Florida finally decides to step out of their circle of safety and play a team that you've heard of that's not in the awful SEC East. The Razorbacks are rested and need to get some cred back. They'll win.
Arkansas 31, Florida 21
Arkansas 31, Florida 10 – SUCCESS!
Missouri at South Carolina – The Gamecocks have found a little life after knocking off Tennessee last week. Missouri is trash.
South Carolina 34, Missouri 17
South Carolina 31, Missouri 21 – SUCCESS!
Tennessee Tech at Tennessee – The Vols are in shambles and the <looks up the mascot of Tennessee Tech> Golden Eagles of <looks up location of Tennessee Tech> Cookeville are here to feed on the weary. Sorry, not even Tennessee is that bad.
Tennessee 41, Tennessee Tech 10
Tennessee 55, Tennessee Tech 0 – SUCCESS!
Georgia at Kentucky – If the DWAGS lose this one, they really might send Kirby back to Tuscaloosa with a 'Thanks, but No Thanks' card. And it just might happen. Georgia is playing for nothing and Kentucky legitimately has a shot at the top spot in the East. But will I pick it? Nah.
Georgia 20, Kentucky 17
Georgia 27, Kentucky 24 – SUCCESS!
Alabama at LSU – Boy, they're really hyping this one up this week aren't they? LSU is undefeated since Ed Orgeron took over so it's just like they're really undefeated! Those losses to Wisconsin and Auburn didn't even count! But they do, and LSU isn't nearly as good as Alabama. It won't be close by the time it's over.
Alabama 34, LSU 20
Alabama 10, LSU 0 – SUCCESS!
Vanderbilt at Auburn – Check back tomorrow for my prediction in the game preview, but SPOILER ALERT: NERD ALERT!
Auburn 45, Vanderbilt 10
Auburn 23, Vanderbilt 16 – SUCCESS!
Other Games of Note
Louisville at Boston College – Bobby's Cardinals should've lost at Virginia last week. Now they travel to up the road to take on a team of similar/lesser caliber. They'll do their best to make people forget back that close game with the Cavaliers.
Louisville 65, Boston College 21
Louisville 52, Boston College 7 – SUCCESS!
Wisconsin at Northwestern – Northwestern nearly knocked off Ohio State. So did Wisconsin. The Badgers are getting all the love for beating Nebraska and losing close to Michigan and the aforementioned Buckeyes. It ends this week.
Northwestern 21, Wisconsin 20
Wisconsin 21, Northwestern 7 – FAILURE
Now that you know who will win, head on over to the 2016 War Blogle Pick 'em and get your picks in. There will be weekly prizes and and overall winner at the end of the season. It's easy. Do it.