Can I leave you people alone with anything? I go on one hunting trip to Texas and I come back to complete disarray. Yes, I harvested a big whitetail thanks for asking.
You guys had one job, keep Bo and Tank happy long enough for a few surprise signings to keep them content. You couldn't even do that? Shame on you Auburn fans I can't trust you with anything.
On a serious note, I think I've gone through every stage of grief a fan can possibly go through these past three weeks. On the other side of grief comes clarity. At a time where most of us are just speechless I've found that's the time there is plenty to talk about. Nobody is denying that there is plenty to be upset about. Let's detach ourselves from the recent perception and look at the reality.
The Bryan Harsin Era is officially underway. If there is anything you learned from him in year one it is that the man isn't messing around. Whether it was him firing his Wide Receivers coach mere weeks into the season, benching his three-year starter to create some juice in a sleepwalker, or firing his OC days after the season ended, the man is on a mission. One would think a man of this urgency could keep his starting quarterback if he really wanted him, right? Maybe, just maybe Harsin is ready to get HIS guys here.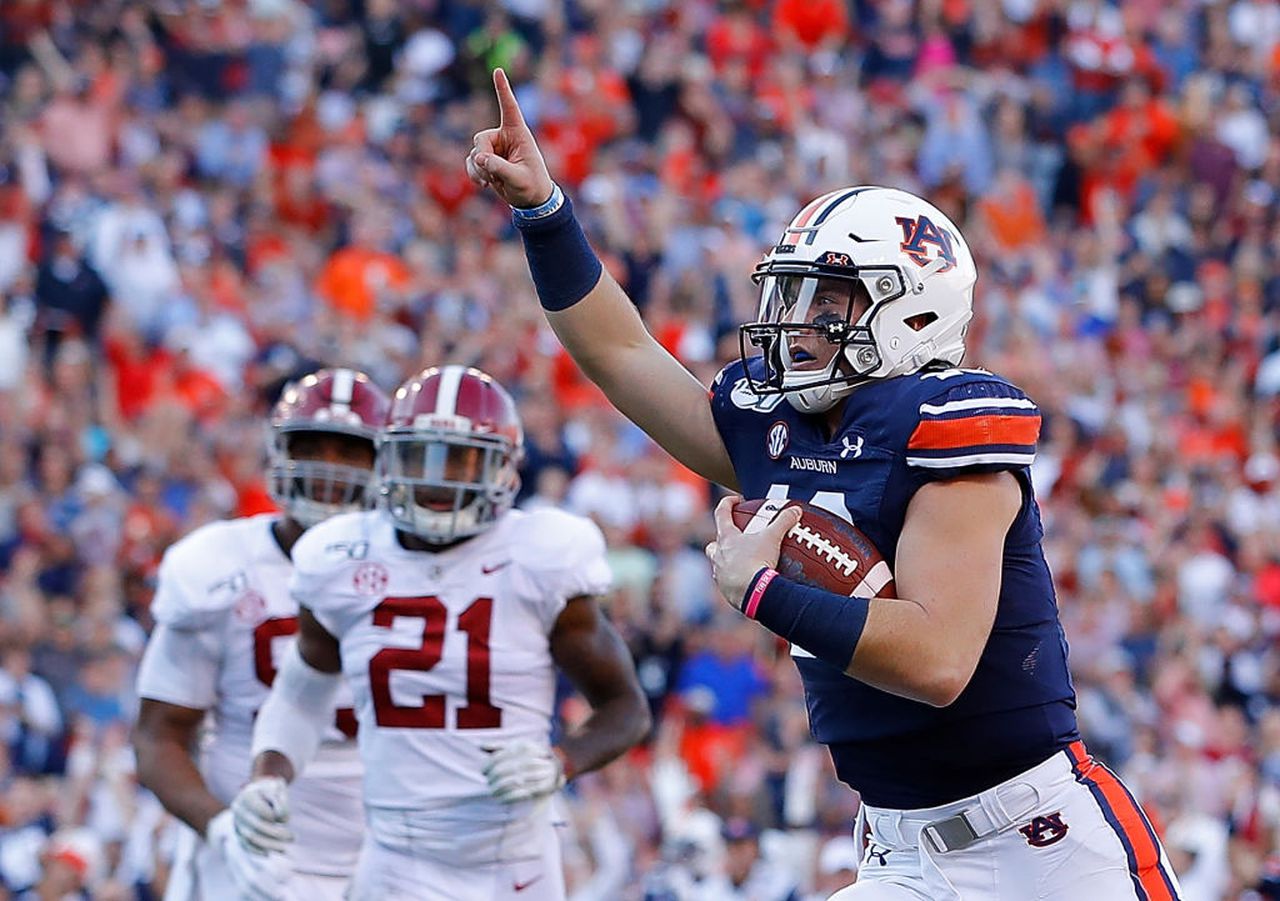 You can rack your brain until the day you die about how or why Bo Nix, Mr. Auburn man to the core would leave to go take snaps in another jersey. Could it be the fact his own student section was chanting for his backup in a game the entire team played bad? Or maybe the fact he knows a complete overhaul of Harsin's guys is on its way? Could it be that he loves Auburn so much that the amount of pressure he was under just made him miserable? Maybe he just wants to go play lesser competition and have better numbers in a lot less stressful environment.
The truth is we'll probably never know, but I'd say it was a combination of all of these things. As far as his NFL aspirations are concerned, I think his next stop will tell us exactly what his plans are. Does he see himself playing in the NFL or does he just want to have fun his last season? His destination will tell will tale.
Where does this leave Auburn? Obviously, Bo was the most talented quarterback on the roster last season. Does Harsin believe his next guy is already in Auburn or will we all be Holden deez, never mind. You'll never meet a bigger Bo Nix fan than me. If you've ever read any of my chicken scratch pieces, you'd know this. I do firmly believe this move will benefit all parties involved. The sky is not falling.
Just remember fans the transfer portal works both ways. Just take a look at all of the quality quarterbacks in it right now. We took the number one team into four overtimes with a backup quarterback on one leg. I'm just saying.