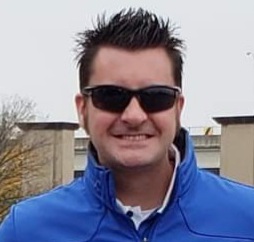 Ben Moore (@BenMoore247) is the publisher of PantherTalk.com a proud affiliate of 247Sports. He has covered the Georgia State Football program since its very first practice in 2009. Ben is a graduate of Georgia State University and covers football, basketball, and recruiting for the Panthers.

1. What are Georgia State fan's thoughts about Auburn football historically and what about the program right at this moment?
I think there is a lot of respect for the Auburn program and the SEC in general. The Georgia State Football program is just in its 12th year of NCAA sanctioned play so anyone who is older than a 7th grader didn't grow up with GSU Football in their lives.
Most adult GSU fans likely gravitated to an SEC or ACC program to pay attention to and/or root for. We know the level of importance of football in the South and I expect both the coaches, players, and fans to be pretty excited to make the trip to Jordan-Hare Saturday afternoon.
2. What's the vibe like in the fanbase? Is there a fanbase?
This was a big year on and off the field for the Panthers and season ticket sales have never been larger. The September schedule was projected to be brutal and it has been – Home versus Army who is now 3-0, at a Top 25 team in North Carolina, home versus a Charlotte team who beat Duke, and then on the road at a Top 25 in Auburn. Arguably one of the toughest schedules out of the Group of Five schools.
After Saturday, GSU opens Sun Belt Conference play against Appalachian State at home which begins "ring season" as Head Coach Shawn Elliott has said. Saturday is an important game to build but I expect to see some guys who are a little banged up to sit out against Auburn this weekend to get ready for Sun Belt play.
Georgia State fans, like most Atlanta sports fans, are cautiously optimistic about things. As I said above – The program is playing in their 12th season ever and the 9th at the FBS level. The team has lost a ton of games in its short history as it has experienced growing pains that most upstart programs have faced. Losing kills fan support but people are paying attention the last few years as GSU has played in bowl games in 3 of the last 4 seasons with an Auto Nation Cure Bowl victory in 2017 and a Lending Tree Bowl victory in 2020.
Viewership for GSU Football games in 2020 was pretty strong:
– 923,000 watched the Panthers in the Lending Tree Bowl in December
– 698,000 watched the Panthers on the road at Arkansas State in October
– 422,000 watched the Panther's home opener vs. Louisiana in September.
The old narrative that no one cares about GSU Football can be dead and buried. People are coming to games, watching on TV/streaming devices, and paying attention to the program.
3. Thoughts on Bill Curry? We actually kinda like him around here.
Bill Curry is an incredible human being. I was extremely fortunate to get to know him as the steward of the program from 2009 – 2012 and he has done more to start this program than most people would ever know. GSU mattered to him greatly as his wife was a graduate of Georgia State.
He is an Atlanta native and someone who understood the importance of GSU as it relates to the fabric of the City of Atlanta. He celebrated the Panthers first-ever bowl game in 2015 after he had retired and watches every game as if he recruited and coached each player. He was overjoyed when the Panthers walked into Neyland Stadium in 2019 and beat the Volunteers and has told the story of yelling to his wife in the other room in the 1st Quarter of that game saying that GSU was knocking the Volunteers around on both sides of the ball and that they would win the game.
He's an enormous factor in the history of GSU Football and was elected to the GSU Athletics Hall of Fame for his contributions to GSU Athletics.
4. Who are you two favorite Auburn Tigers of all time and why?
Have to start with Bo Jackson. A truly remarkable, once-in-a-lifetime athlete at running back and I don't think young people have any idea just how special Bo was. Injuries derailed his professional career, obviously, but he was a special football player.
Second, I'll go with a local Metro Atlanta guy out of Westlake High School in Cam Newton. If you travel to South Fulton County there are signs that say "Home of Heisman Trophy Winner Cam Newton." Cam was a special QB and an unstoppable force in that offense. His size, speed, and strength were something the SEC hadn't really seen and he was the total package for the Tigers in the 2010 season.
5. Which two Panthers should Auburn fans look out for and why?
Offensively, Wide Receiver RS Junior Sam Pinckney is expected to return from a hamstring injury that he suffered versus North Carolina. He is a 6'4, 215lbs wide receiver who caught 47 passes for 815 yards and 7 TDs in 2020. He missed the Army game due to Covid-19 protocols so he's excited to get his 2021 re-started.
Defensively, keep an eye on RS Sophomore Safety Antavious Lane. He is the Sun Belt's version of former LSU standout Tyrann Mathieu and is nicknamed "The Hit Stick." Lane grabbed 4 INTs in 8 games as a RS Freshman in 2020 including a pick six against East Carolina. He always seems to be around the football and isn't afraid to stick his nose in just about any situation in the pass and run game.
6. In which positional matchup do you see Georgia State excelling against the Tigers?
Not sure there is a match-up where GSU is going to have a decided advantage. The Panthers want to run the football but that's going to be very difficult against the toughest front 7 GSU will face all season. Defensively, the Panthers front 7 is the strength of the defense, and outside of two huge scramble runs on broken plays by Sam Howell the Panthers defense held the Tarheel running attack in check.
The test gets significantly more difficult on Saturday on both sides of the ball.
7. Where will the Panthers struggle against Auburn?
The Panthers pass defense has really struggled at times this season and could be victimized by Bo Nix and the Auburn receiving corps. The secondary could receive a boost as redshirt senior Safety Chris Moore could return to the lineup this weekend after suffering a concussion in the North Carolina game. Last season the Panthers were Top 10 nationally in sacks and need to generate some pressure for this to be a 4th Quarter game on Saturday.
8. What's your prediction/analysis of the game?
I'm historically terrible in the prediction department so I've effectively retired from making predictions on GSU games. The Panthers want to show much better than they did two weeks ago in Chapel Hill and I have small goals for GSU on Saturday:
– Force the Auburn starters to play into the 4th Quarter on both sides of the ball
– Offensively, limit turnovers, move the ball for several drives and score 14 to 21 points
– Rush the ball 40 to 45 times in the contest to hold onto the football and keep the ball away from a potent Auburn offense
– Escape with no major injuries on either side of the ball
9. Where will Auburn and Georgia State end up this season?
I think both have the potential to be bowl teams and Auburn should be in the upper tier of the SEC. I've been a bit surprised at how poor the bottom of the SEC has looked in the first three weeks and we know there are monster games coming up for the Tigers.
GSU will likely only be favored to win 3 or 4 games the rest of the season so they will need to find 5 wins in the final 8 games which will not be easy with App State, Coastal Carolina and Louisiana looming.
10. What's up with the head coach downplaying the eagle and playing in front of a real college football-sized crowd? He wanna die?
It was a joke. College football is supposed to be fun, right?. He is also great friends with Auburn OC Mike Bobo and knows DC Derek Mason. He coached in the SEC and understands the importance of traditions in the conference. Sometimes people take things WAY too seriously and as often remind people – You simply can't dictate tone from a Tweet or a line on a message board post.
I was on the Zoom call when he said and it was extremely light-hearted and got a chuckle from the collected media members. I'm sure he'll have something to say next Fall when the Panthers open at South Carolina or the following season when the Panthers travel to LSU. GSU has never been scared to schedule the best programs in the nation as the Panthers have already played Alabama twice, Tennessee twice (with one victory), Clemson, Oregon, Penn State and Wisconsin.