WHERE TO WATCH
Kickoff – 6:30 PM CT, September 18th, 2021
Watch –  ABC
Listen – Auburn Website
Gamecast – ESPN
TEAM HISTORY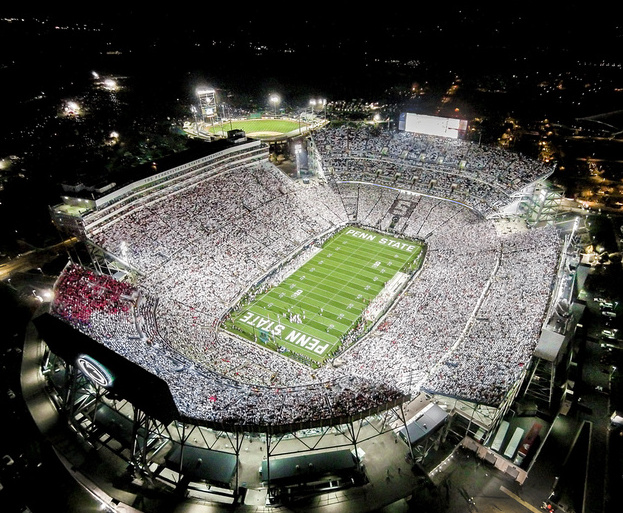 With over 900 all time wins, Penn State has traditionally been known as a stalwart of the sport. Kicking off their football program in 1887, Penn State only won 1 conference title before the 1994 season. This is shocking, but when you factor in the weird way that the Big 10 allows teams that didn't win the outright conference championship to claim a full share of the championship, it makes it a more staggering statistic.
Interestingly, Penn State played their first 5 seasons without a coach. Seemingly not wanting to ever live like that again, they hired a man by the name of Joe Paterno who, by himself, has accounted for 45% of Penn State's total wins.
Penn State is now coached by James Franklin, formerly of Vanderbilt, whom has built a fairly consistent winner. At this point in time, most Penn State fans are happy with the job that Franklin has done, but are yearning for more and wanting the program to take the next step forward. They're hoping that a primetime whiteout win against the big bad SEC can help them do just that.
SERIES HISTORY
Auburn has played Penn State exactly twice. Both in bowl games in the state of Florida. The overall series is tied with one win a piece. Penn State won the first matchup between the two programs in 1996 by the score of 43-14. Auburn then took the second game of the series just 7 years later in 2003 in a 13-9 classic. Classic is definitely the right word.
WHAT TO WATCH
So far in the Harsin era, we've seen Auburn come out and dominate a complete game we rarely saw in the Malzahn era. We've also seen a team come out flat, then make adjustments and come out on fire in the second half. The next test is, without a doubt, the biggest. Auburn needs to play a complete game on the road. They don't need to be perfect, but they need to be better.
Auburn ran the ball 54% of the time against Akron and 67% of the time against Alabama State. Yes, it was Akron. Yes, it was Alabama State. Expect a heavy dose of Tank. Followed by a chaser of Hunter. I think we see the first real game plan of the season where Harsin establishes us as a smash mouth running football team.
Getting down to brass tacks, Penn State has struggled generating a pass rush. Penn State also has, historically, had great defensive players. This stays the same as NFL legend Joey Porter's son is currently a playmaker on the Nittany Lion defense. Be on the look out for him, his name is Joey Porter Jr.
I was feeling very confident after watching Penn State only score touchdowns when Wisconsin's secondary had blown coverages. Knowing our secondary can keep the clamps and the linebackers are the best in the nation, i'm looking forward to a defensive slugfest.
Auburn is gonna win an old school classic 21-14.