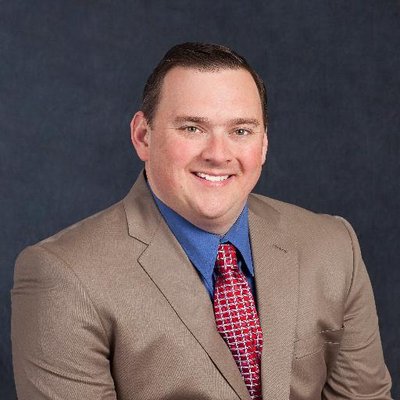 Flint Harris (@Flint_HolyTurf) is an Arkansas graduate that used to run and write for HolyTurf.com, a site all about the passion of college football, specifically the SEC and Big 12. He now owns Bliss Cupcake Cafe with his wife and teaches business classes in the Walton College of Business at Arkansas. Flint has been a staple of the Arkansas Other Sidelines, and he's never given me a reason to not invite him back (until his 1st answer this year).

1. What is an Arkansas fan's first thoughts of Auburn football right now?
Hogs fans can't help but think back to the shenanigans on the Plains last year. Hell, even Nova and Aurea know that the refs handed the game to Auburn.
2. After two straight losses, is it apparent that Arkansas was riding the high of beating two mediocre teams from Texas? And don't be acting like the Aggies have been good since they beat Alabama. You know they've been trash.
First off, we don't care if Texas is 0-12 when we beat them. You will start to loathe the Longhorn arrogance once you get to know them better. Texas has been really good offensively all season except for three and a half quarters in Fayetteville on September 11th. I think that game was a wakeup call for what that fanbase and roster will see when they finally migrate to the SEC. Sark knows what is coming, but the fans and players lived it firsthand on a memorable night in Fayetteville.

Now, on to the Aggies. The Aggie defense is excellent and is currently third in the SEC in scoring defense only allowing 16.8 points per game. It felt like Alabama's defensive staff was too prideful to take a play out of the Barry Odom play book by rushing three and dropping eight against the Aggies. Arkansas did this perfectly. One thing has been apparent nationwide this year: big, loud home crowds are making a difference after minimal fans last year.
3. How do you feel about Sam Pittman? Why does the media seem to love him?
Pittman is authentic. You never hear people speak badly about him. His humility is endearing. He famously accepted the job before our AD even told him what he was going to be paid. Pittman has chosen two impact coordinators, the aforementioned Mizzou head coach Odom and former FSU and FAU OC Kendal Briles, and let them coach. Briles chose Pittman over continuing on with Lane Kiffin from FAU to Oxford. While Pittman can certainly hop in and coach the offensive line with the best of them, he has a CEO approach to doing this job.
4. Name two current Auburn Tigers that scare you and why.
Easy question….whomever is the head referee on Saturday. Oh wait, you mean someone who is actually wearing an Auburn jersey.
In that case Bo Nix seems to have found himself (we don't count the UGA game this year for anyone) of late. He is certainly more likely to play like he did against LSU versus Arkansas than the way he did at Georgia.
Leota has a sack in three straight games. I'd just assume break that streak this week.
5. Name two Razorbacks that should Auburn fans should keep their eye on.
The #1's-KJ Jefferson and Jalen Catalon! Don't let ESPN fool you, KJ Jefferson outplayed Matt Corral last weekend. Jefferson will tell you he models his game after Cam Newton. Jefferson is thick with plenty of arm strength. He isn't as fast as Cam and struggles with accuracy at time, but is a dual-threat QB with plenty of girth.
Jalen Catalon might be the best safety in the league. Catalon is tied for seventh in the league in tackles (our three linebackers are 2, 4, and 5) and tied for third in interceptions. Catalon hasn't played poorly the last week or two, but he hasn't made a huge impact either. Perhaps that changes on Saturday.
6. Where will each team have an advantage over the other?
Arkansas wants to run the ball. Auburn doesn't give up a lot of yards on the ground. It is Homecoming in Fayetteville, so even with another early kickoff and back-to-back losses, I think the Razorback crowd will be impactful.
7. Which matchup intrigues you the most and why?
As I just mentioned, can Arkansas run the ball against Auburn's defensive line? Consequently, can Arkansas' three-man front hold up against the Auburn rushing attack?
8. What's your prediction/analysis for the game?
I cannot remember the last time I wrote this article when I picked the Razorbacks. That streak ends. This game is a big one for the Hogs. A win Saturday gets the Hogs to 5-2 with a legitimate shot at 9-3, which seems wild just typing. I do think it will be a lower scoring game. I'll take Arkansas 24-20.
9. Where will Auburn and Arkansas end up this season?
Arkansas ends up 8-4 with a trip to the Texas Bowl. Auburn finishes 7-5 and goes to a bowl most Tiger fans will not alter their holiday plans to attend.
10. Would you take Gus Malzahn, Bryan Harsin, or Gene Chizik as your next head coach and why?
Harsin. I'm not real sure why, but that felt like an easy choice. Chizik caught lightning in a bottle. Gus struggled to maintain excellence in the SEC save the part about giving Saban fits. I'm not real sure what Harsin will be, so I will take him.
For the Auburn fans headed to Fayetteville this weekend, the SEC scheduling czars treated you right. Fall is upon us with temps slated to be in the 60's on Saturday. The leaves are just starting to change colors in the Ozark Mountains. The hiking in and around town is fantastic too.