If someone's only interaction with the Auburn football game on Saturday was through social media, they would have thought Auburn lost the game, and Bo Nix was the worst quarterback in the country. Both claims are false. You would also think that Gus Malzahn is on the hot seat because of the stadium booing the team going into the locker room at half time.
It's incredible that someone even has to say this, but don't boo your own team. It doesn't help the situation, and it makes Auburn look bad for the people watching the game, and for the potential recruits visiting Auburn that weekend.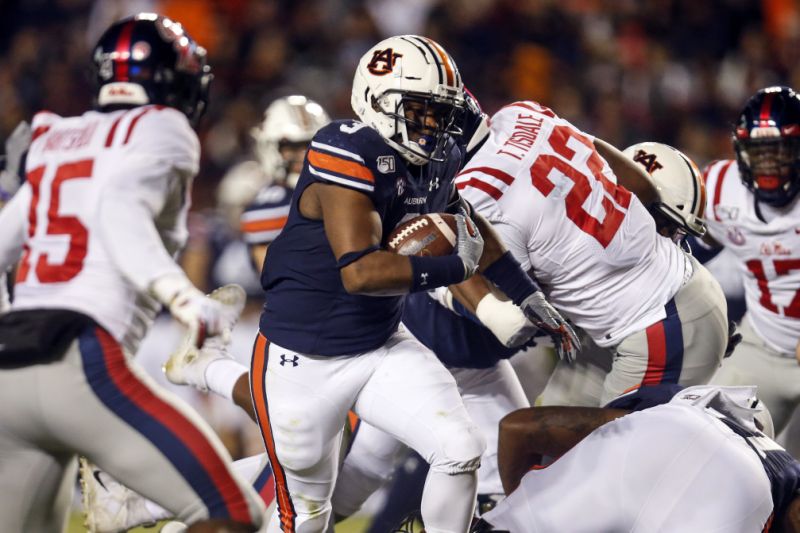 Here's a fun stat: the 2010 Auburn Tigers had six wins by single digits. Two of those wins came against Kentucky and Clemson back when Clemsoning was still a thing. The point is, Auburn fans need to, in the words of Aaron Rodgers, relax. The Tigers are sitting at 7-2, only losing to the #2 and #10 team in the country. Auburn has had the 3rd toughest schedule in the entire country, and only has two losses with a true freshman QB leading the offense. I would consider that pretty good.
The offense has also played better than you think, ranking top 5 in the conference in total offensive yards per game, rushing yards per game, and points per game. Yes, the offense sputtered in the Ole Miss game in terms of points, but the offense had over 300 yards of offense in the first half. They were a couple of drops away from going up 14-0 instead of missing two field goals.
Bo Nix had a nice command of the offense Saturday night, going 30-44 for 340 yards and a rushing touchdown. He did lose a fumble, but outside of that mistake Nix had a very nice game. His passes were sharp, not as near many overthrows as he had in Baton Rouge. He could have had an even better night if some of those drops turned into catches, but no one should be complaining about his game Saturday.
DJ Williams continues to look superb in his freshman season. Williams rushed 24 times for 93 yards, and 3 catches for 11 yards to go over 100 yards from scrimmage. DJ is the best back Auburn has. I love Boobee, but he doesn't have the same vision as DJ, and he's not as good as making the first defender miss. DJ has elite vision for a running back, and he has a nice low center of gravity. He's really like a bowling ball. That said, once Whitlow gets consistent playing time, there's no reason both backs can't have 15-20 carries each for the remainder of the season.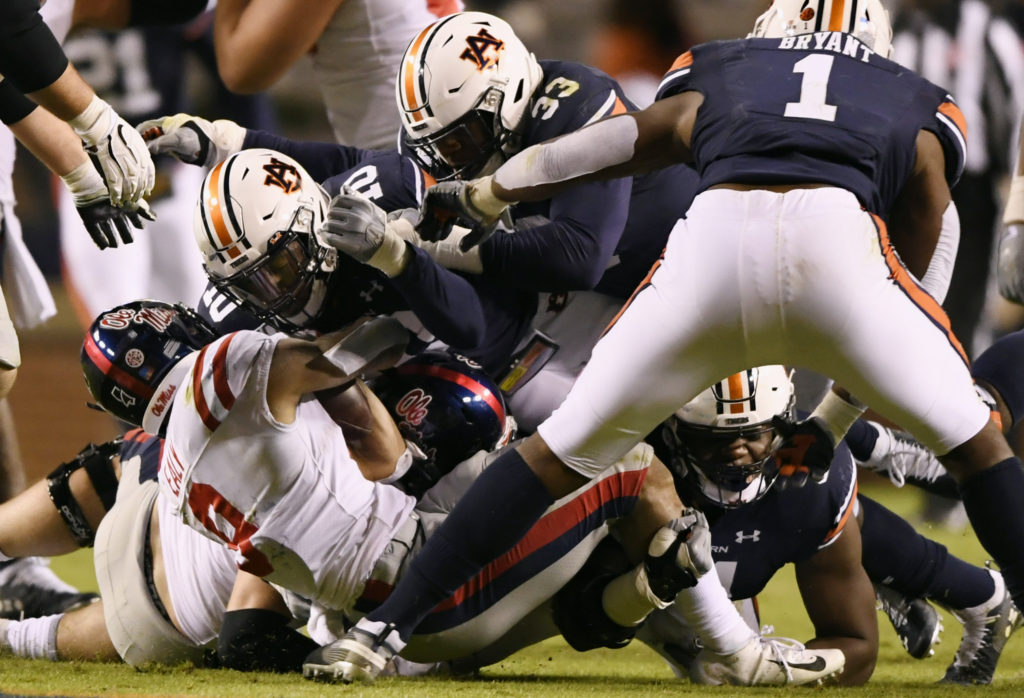 The Tiger defense continued to dominate again on Saturday, holding Ole Miss to less than 100 yards passing, and only going 3-15 on 3rd down. Derrick Brown had one of the most athletic plays I've ever seen on in my life, running from the sideline to get back into the field of play, and then blowing up a short pass play to the Ole Miss running back. If Derrick had hit him full speed, the Rebel player might have just been buried at Jordan-Hare.
The defense did all of that without the help of Marlon Davidson, and Jeremiah Denson, both of whom were late scratches due to injury. This gave Derrick Hall a chance to get extended playing time, and the freshman looked good, racking up 3 tackles and one QB pressure.
It's been a fun season so far, and the best part of the schedule is yet to come. Auburn gets a much needed bye week before Georgia and Alabama come to town later in the month. This should give Davidson, Denson, and Whitlow all time to heal up for the final stretch. This also gives students time to go buy some winter clothes, because it's not going to be getting any warmer.
I would encourage all Auburn fans to use this bye week to reflect on the season so far, and how fun it's been. I have loved watching this team grow throughout the year. Seeing Marlon and Derrick destroy offensive lines every week has truly been a pleasure to watch. Seeing Bo and DJ grow up this season should give all Tiger fans hope for what's to come in the next two or three years.
We were in the same position in 2017 heading into November with two losses, and look what happened. This isn't the end of the season, the fun is only beginning.