Well, I took some chances in Week 3 and a few didn't work out. And then some dumb teams beat some other dumb teams that shouldn't be losing to dumb teams, and it got me four incorrect picks. I did have two games that I was a mere 3-4 points off from a perfect pick, though. Never question me.
Let's see what Week 4 brings. I see lots of SEC matchups. I see a meh national slate. I see some chances worth taking.
Last week: 8-4 (66.7%)
This week: 7-3 (70.0%)
Overall: 40-13 (75.5%)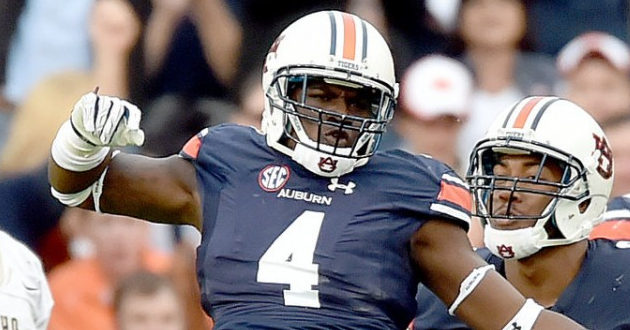 9/23
Texas A&M at Arkansas (Arlington, TX) – For some reason, Arkansas is wearing Dallas Cowboy replica jerseys. Dallas is in Texas. Texas A&M is in Texas. Arkansas is in Arkansas. I mean I know the Jerry Jones connection, but come on…
Either of these teams seem like they aren't that terrible, and then sometimes they look terrible.
Texas A&M 27, Arkansas 20
Texas A&M 50, Arkansas 43 – SUCCESS!
UMass at Tennessee – UMass was ranked as the worst FBS team in football by pretty much everybody before the season. They are currently 0-4 with 4 semi-close losses. They are exactly what Tennessee needs after that loss last week.
Tennessee 38, UMass 10
Tennessee 17, UMass 13 – SUCCESS!
Alabama at Vanderbilt – Very rarely do I actually want Alabama to do what Alabama can do to certain teams. Sometimes it's against Tennessee. Sometimes it's Georgia. This week it's Vanderbilt. They are 3-0 with a win over Kansas State and people have them in the top 5 of the SEC. Come on.
Alabama 31, Vanderbilt 7
Alabama 59, Vanderbilt 0 – SUCCESS!
Louisiana Tech at South Carolina – I didn't expect  the Gamecocks to lose to Kentucky. I don't expect them lose to Louisiana Tech. They won't make me wrong this time.
South Carolina 34, Louisiana Tech 14
South Carolina 17, Louisiana Tech 16 – SUCCESS!
Mississippi State at Georgia – Georgia played the Samford Bulldogs last week. Mississippi State played the Louisiana Tech Bulldogs two weeks ago. The Mississippi State Bulldogs play the Georgia Bulldogs this week. So much Bulldog.
I don't have a clue how good Georgia is. Mississippi State pummeled a bad LSU. That's probably the best they'll get all year.
Georgia 31, Mississippi State 28
Georgia 31, Mississippi State 3 – SUCCESS!
Syracuse at LSU – The Purple Tigers won't have the only reason people thought they were going to be good this year: Derrius Guice. They just lost 37-7 to Mississippi State. Things don't appear to good for Coach O. Well, they do get Syracuse this week, which does sound cool, but they have a loss to Middle Tennessee, who has a loss to Vanderbilt. So it might not be all that bad in Baton Rouge this week.
LSU 28, Syracuse 13
LSU 35, Syracuse 26 – SUCCESS!
Florida at Kentucky – Kentucky hasn't beaten Florida in the last thirty meetings, but they've been pretty close the last two meetings. Like Vandy, people are high on Kentucky for being 3-0. The should've lost to Eastern Kentucky, people. Either way, Lexington is excited and Florida is just barely limping along. I think I'll call the upset and mess up at least one game.
Kentucky 27, Florida 24
Florida 28, Kentucky 27 – FAILURE
Auburn at Missouri – Check back tomorrow for my prediction in the game preview, but SPOILER ALERT: GET THEM OUT.
Auburn 42, Missouri 10
Auburn 51, Missouri 14 – SUCCESS!
Other Games of Note
TCU at Oklahoma State – Oklahoma State appears to be very good. Not as good as Mike Gundy's mullet, but very good. TCU seems to be a nice little team as well. It doesn't matter. Oklahoma State has the offense we all want.
Oklahoma State 38, TCU 20
TCU 44, Oklahoma State 31 – FAILURE
USC at California – USC almost let Texas beat them last week. A few miles down the road, Cal was beating SEC doormat, Ole Miss. I don't know why, but I feel like Cal might be up after beating an SEC foe. Yeah, I guess I'll mess up my picks again.
Cal 20, USC 17
USC 30, Cal 20 – FAILURE
Now that you know who will win, head on over to the 2017 War Blogle Pick 'em and get your picks in. There will be weekly prizes and an overall winner at the end of the season. It's easy. Do it.