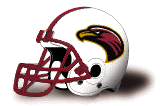 Let's just be honest: it is very hard to get excited for this game. After three weeks of big boy football, the Tigers get a virtual off-week against the Warhawks from The University of Louisiana at Monroe.
Whoa, whoa, whoa…what? You do remember this, right? Yes, I do, and as I said, the Tigers get a virtual off-week.
Not only are the Warhawks a Sunbelt team, they aren't a very good Sunbelt team. Yes, they hung around with Arkansas for a half, but they lost to previously blown out by Auburn, Arkansas State, and just barely squeaked out their first win of the season last week, in a 21-20 victory over Southeastern Louisiana.
The only true test Auburn should have in this one is getting out of the game with a win and no injuries. There is no reason a starter should be in the game once the scoring margin is sufficient enough for the reserves to finish it out with a win.
Personally, I'd like to see Cam play the entire first half. We don't want him to get hurt, but this is a great opportunity to work on his passing. The Warhawks shouldn't provide much of a challenge with their secondary, but it will at least be a nice change from the guys he works against in practice.

Barrett Trotter and Neil Caudle should be able to split the quarters in the 2nd half, giving Trotter some good practice and Caudle some playing time as he closes out his Auburn career.
On the defensive side of the ball, the Tigers need to get Bynes out of the game as soon as possible. No one in the SEC needs rest like he does. This would also be a good chance to give some reserves in the secondary lots of playing time. No position needs more work, but with two seniors at safety, it's time to start molding their replacements.
I know it sounds like I'm assuming the Tigers will be up by 50 at halftime, but your wrong. I think the Tigers will be up by 40 at halftime. There is no reason the Tigers should punt one time with the first-teamers in there, and as long as the fumble-bug doesn't show up, there is no reason the Tigers shouldn't score on every 1st-half possession.
If things go as they should, Auburn will build a big first half lead, somewhere in the realm of 35-3. The starters will sit out the second half and cheer on the future of the program, as the Tigers roll to a big win and a 5-0 record.
Auburn 52, Louisiana-Monroe 10