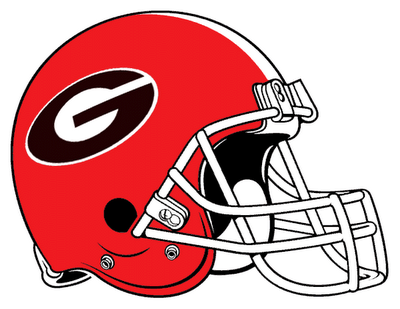 Auburn has absolutely nothing to lose this weekend as they take on the Georgia "We Got 10 Wins" Bulldogs. Sure, there's the whole bragging rights thing and the risk of losing the lead in the series (Auburn currently leads 54-53-8), but everybody in the world has chalked this up to a win for the Dawgs. If the game plays out at all like the rest of the season, it should be a win for the Dawgs. That is why Auburn should go into the game with pride in Auburn, but play with an all out, wide open attitude. Why not?
Although it may not look it, Auburn easily has the talent to keep up with Georgia. They have three straight top-10 recruiting classes to show it. As we've said all year, the problem with Auburn has been mental, coaching, and flow. At this point, let the boys play. Let them use that talent and go out and play ball.
If recent reports are true, there's no reason to really prepare for a similar situation next year. They would benefit most from just doing what they can to ruin Georgia's chances to get to Atlanta this year, and let the future unfold as it may.
Jonathan Wallace opens up the offense. Last week, at least in the 2nd half, Auburn looked the most balanced they had all season. It was all because Wallace was able to complete a few passes to open up the run. Georgia will load up and dare Auburn to run, which could leave a few one-on-one matchups for Blake and Coates. If Wallace gets time to complete a forward pass or two, the inconsistent Georgia defense will be forced to back off. That will allow Mason and McCalebb to do what they did last week.
Offensive success all hinges on the offensive line giving Wallace a chance to throw the ball. If that doesn't happen, we'll see a bunch of sacks and stuffed runs by the time the game is over. Wallace hasn't been sacked much, if at all, in his limited playing time, and he has the ability get outside of the pocket, but this can be a formidable defense he'll be facing. Can be. They aren't what we all thought they would be.
On the other side, Georgia runs what they have run forever. They are about as pro-style as you can get on offense. They also tend to take advantage of Murray's arm and throw the deep ball a lot. Luckily, Auburn really hasn't given up many deep balls this season. The one negative on the secondary on this season is that they don't have any interceptions. But they have played better than any Auburn secondary has in years. I had almost forgotten what a pass break up looked like.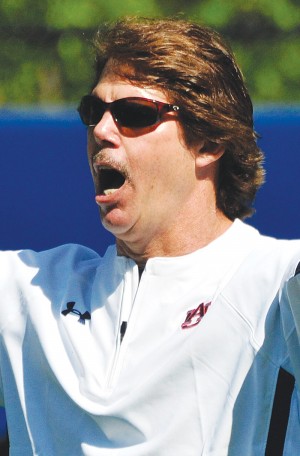 The issue Auburn may face with Georgia's offense is the dink-and-dunk tight end passing game. For whatever reason, that always seems to be open. I don't know why, but maybe Georgia won't notice it.
If we could compare Georgia's offense to another team Auburn has faced this season, it would be LSU. We all remember that under the cover of night, in Jordan-Hare Stadium, that offense did almost nothing. Sure, it was the night we realized that Mettenberger wasn't exactly ready for SEC football, but that game showed that Brian VanGorder's strength is stopping a pro-style offense.
Obviously Aaron Murray will be a little bit better than Mettenberger was, but as far as schemes go, Auburn can stop Georgia's style. If they don't just get absolutely whipped up front and allow their running game to get going, they could keep Georgia's point total low.
That's exactly what will happen. With the help of a crowd that should be much better than last week's due to this being the Georgia game, the Auburn defense will stifle the Georgia offense. The Bulldogs will score on the first drive, as almost every team has, but will bog down for the rest of the game. Auburn will go into the half down 7-3, but Wallace will come out in the 2nd half, with an SEC half under his belt, and play all out.
The Auburn offense will exploit a suspect Georgia defense, and give Auburn that one game we will remember from this season. They have to have one. It can't be this bad all year. This is the last chance. They have to make it happen, and they will.
Auburn 23, Georgia 17