Happy Friday and happy Memorial Day weekend. After Baseball's heartbreaking loss yesterday, there's been a raging debate over whether or not Auburn is "unlucky". It's an understandable question given the still fresh wounds from the blown UVA call in the Final Four. Not to mention the LSU football game last year. Anyway, the only way to get over tough losses is to catch up on all the interesting tidbits you need to know. Enjoy.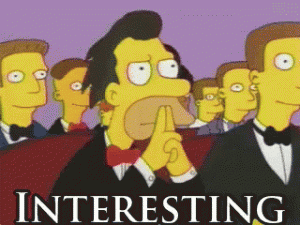 – Speaking of Baseball, let's start with the good. Auburn opened the SEC Tournament with a convincing win over Tennessee. Full highlights of that game are here.
– It was downhill from there. Auburn completely flopped in their second game against Vanderbilt. Here's a look back at the game's updates and highlights. It only gets worse from here.
– If you have a weak stomach, skip this tidbit. After taking the lead in the top of the 8th, Auburn held a 3-2 lead until the bottom of the 9th. With one out and two runners on, Auburn put in a freshman pitcher. Then this happened. I was the only person at a bar watching it live and I've never felt more alone.
– Now we wait to see if/where Auburn is playing in the post-season.
– Whew. Here's some good baseball news: Former Auburn player Garrett Cooper walked off for the Marlins. And bonus good baseball news: the future is looking bright.
– Football added a big RB recruit to the 2021 class. See what you can expect from him here.
– In other recruiting news, see where Auburn stands with a 4-star LB and a JUCO OT.
– A future Auburn Basketball player qualified for the 2019 USA Basketball Men's U19 World Cup Team training camp.
– Men's Golf is heading back to Nationals and a few seniors are looking to lead the way. Here's a breakdown of the entire field and how to keep up live this afternoon.
– Women's Golf stormed back in the first round of match play to beat Texas. Unfortunately, their underdog bid ended in the second round.
Let me know if I missed anything in the comments below.