Happy Tuesday. Hopefully that game from this weekend is thoroughly out of your brains and you can focus on not working by catching up on the latest AUggregation. Enjoy.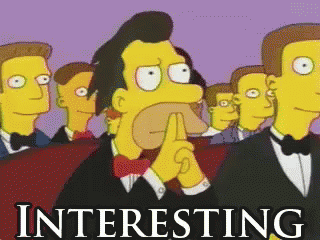 – I'll go ahead and get it out of the way: here's what Bruce Pearl said after the Kentucky game.
– If you're still feeling down, maybe these advanced metrics will cheer you up.
– See how Baseball fared this weekend in Orlando.
– More early 2020 recruiting news, including a four star WR commitment.
– The NFL combine can be boring, find out which players are the only players to watch for.
– Women's Basketball rallied back for a huge win, staying firmly in tournament discussions.
– Men's Golf made a dramatic comeback yesterday. Keep up with the final round of the Tiger Invitational here.
– Softball is on a nine game winning streak, catch up with them here.
– Gymnastics updates, including how the squad is looking for the upcoming contests against Alabama.
– In Equestrian school news, Auburn Equestrian is still #1.
– And finally, Auburn is still a great place to live. Tuscaloosa didn't make the list.
Let me know if I missed anything in the comments below.