You can't get much more average than my Week 7. I was sitting at 75% on the season, and I went 75% for the week. Thanks Arkansas and Auburn.
Last week: 6-2 (75.0%)
This week: 5-3 (62.5%)
Overall: 65-23 (73.9%)
There are four SEC teams taking the week off, so we have a four SEC matchups and two out of conference matchups. Aside from Tennessee-Alabama, which is nothing, the week is pretty bland.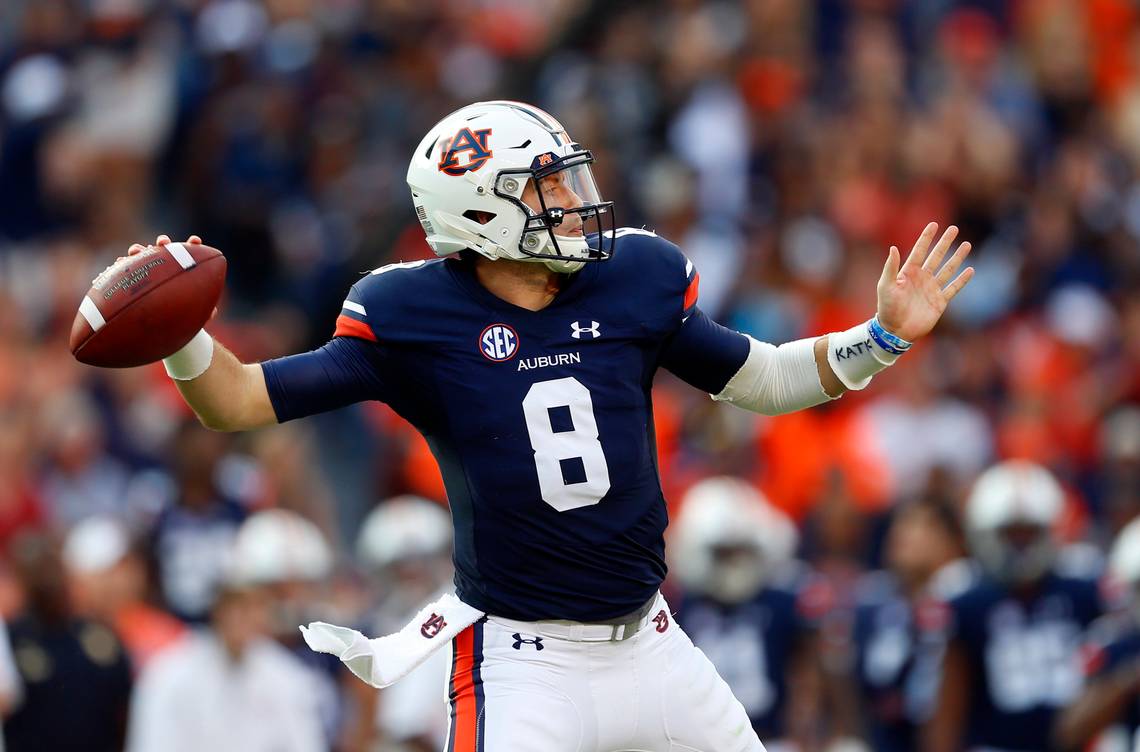 10/20
Tulsa at Arkansas – The Hawgs are seriously the best 1-loss team in the nation. I'm serious. They aren't THAT bad, but they just can't seem to win games. Sadly, that'll probably continue this week against Tulsa, who almost beat Texas and South Florida, but also have losses to Temple and Arkansas State.
Tulsa 30, Arkansas 28
Arkansas 23, Tulsa 0 – FAILURE
Alabama at Tennessee – Tennessee is a really good team. Like National Championship good. Did you see how their quarterback played last week. Put him on the Heisman list. Unfortunately, the Vols' dream season stops at the hands of upstart Alabama.
Alabama 34, Tennessee 13
Alabama 58, Tennessee 21 – SUCCESS!
Memphis at Missouri – Weird game. Interesting game. Memphis had UCF beat then let them back in. Missouri is coming off the Bama beatdown. I'm going with the Tigers. //waits for you to remember that they are both Tigers… Gotcha!
Memphis 48, Missouri 41
Missouri 65, Memphis 33 – FAILURE
Mississippi State at LSU – Mississippi State is not near as good as their gifted win over Auburn. LSU is not as good as their 20-point win over Georgia (because they beat Auburn by 1). But it's in Baton Rouge and those drunks are crazy happy right now.
LSU 34, Mississippi State 21
LSU 19, Mississippi State 3 – SUCCESS!
Vanderbilt at Kentucky – This game used to be Cellar Bowl, now it's the team in the cellar against the team that has one foot out of the cellar. The latter will win big.
Kentucky 34, Vanderbilt 14
Kentucky 14, Vanderbilt 7 – SUCCESS!
Auburn at Ole Miss – Check back tomorrow for my prediction in the game preview, but SPOILER ALERT: bad offense > bad defense.
Auburn 41, Ole Miss 27
Auburn 31, Ole Miss 16 – SUCCESS!
Other Games of Note
Michigan at Michigan State – The green team will win.
Michigan State 24, Michigan 20
Michigan 21, Michigan State 7 – FAILURE
North Carolina State at Clemson – The Wolfpack is undefeated. But is it really undefeated if you play their schedule. Clemson likes to lose these types of games, but they won't on this day.
Clemson 31, North Carolina State 17
Clemson 41, North Carolina State 7 – SUCCESS!
Now that you know who will win, head on over to the 2018 War Blogle Pick 'em and get your picks in. There will be weekly prizes and an overall winner at the end of the season. It's easy. Do it.