The football that Chris Davis returned for a touchdown to beat Alabama obviously went missing in the dogpile and subsequent storming of the field. It has now been found and returned to Auburn. According to Auburn Sports Information Director, Kirk Sampson, it will be placed in the Lovelace Museum in Auburn Arena.
The best part? Since teams provide the balls they play with on offensive and special teams plays, it's actually Alabama's football. Let's call it the one second heist.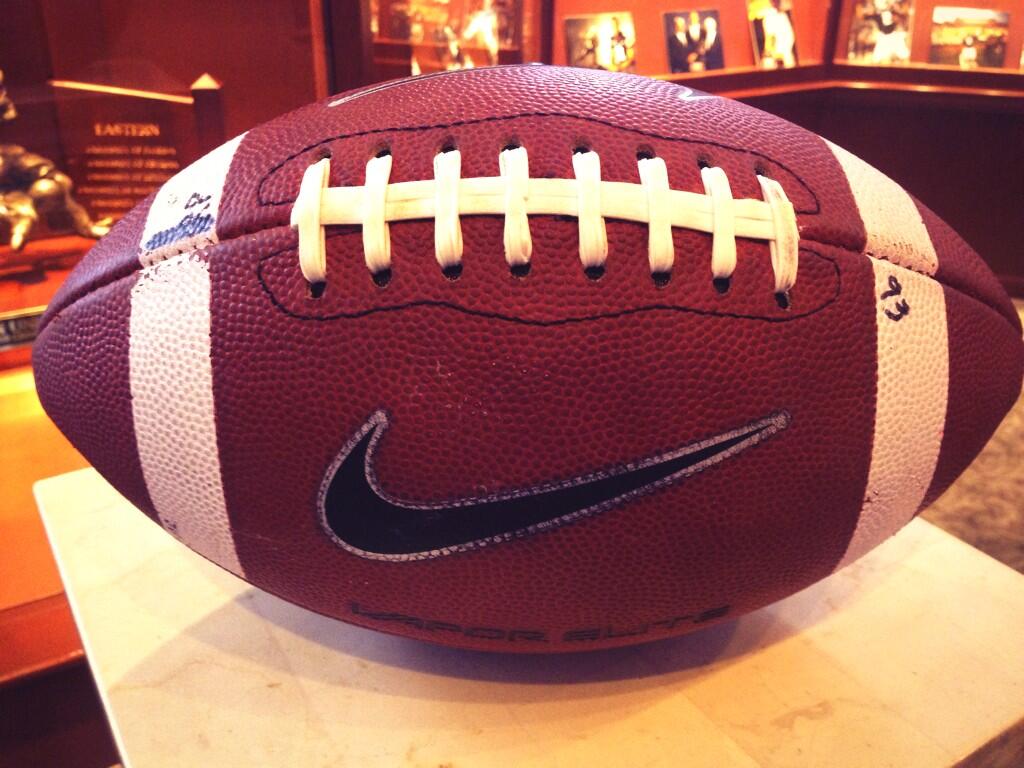 BARNER'S BE STEALING!!!!