In terms of predictions, I actually had a pretty good 2017. It was my highest percentage in a while… and then bowl season happened. Stupid bowls.
Last season: 130-58 (69.1%)
This week: 13-3 (81.3%)
Overall: 13-3 (81.3%)
Week 1 of 2018 has a few big matchups, but other than Auburn-Washington, which to be honest is a weird game and a weird Top 10 matchup in itself, there's a lot fake going on out there. Yeah man, there are some names playing each other, but they're in weird places and these games were scheduled when these teams were actually good. And you know, now, they're not. But then like 95% of the schedule is straight up WOOF.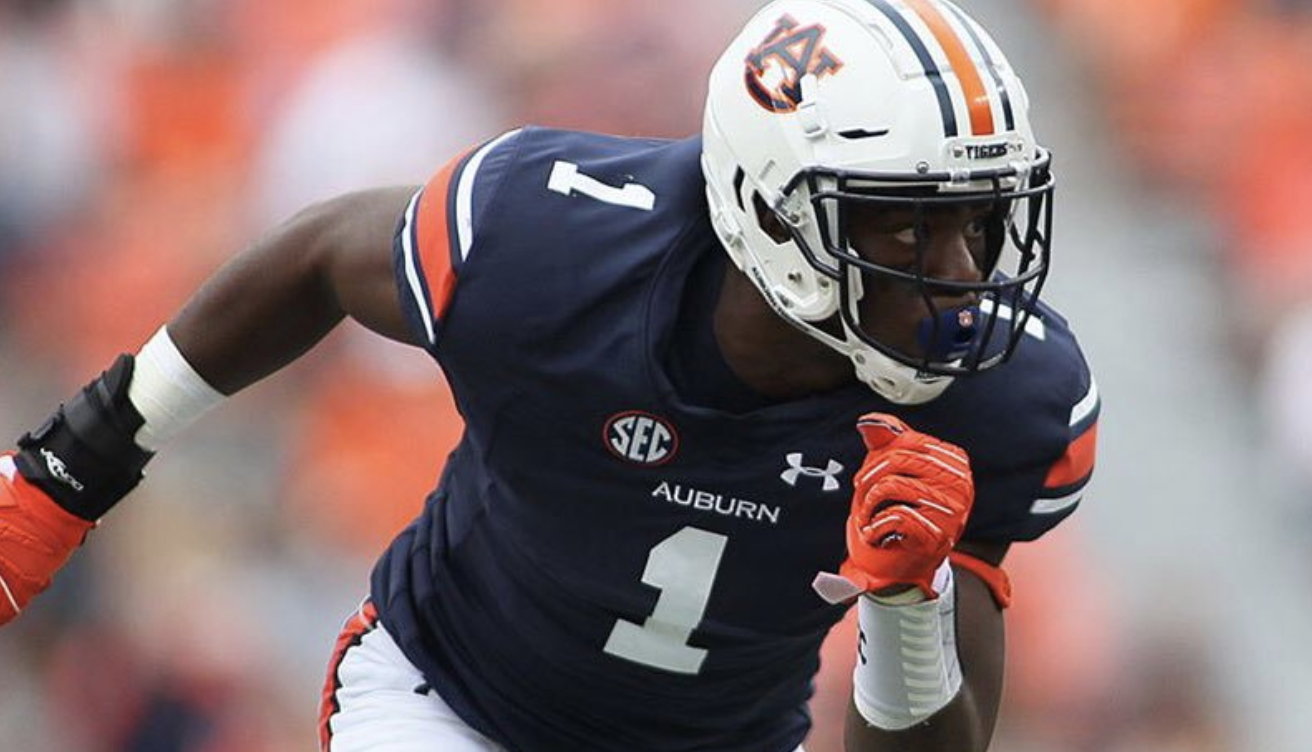 8/30
Northwestern State at Texas A&M – The only thing I know about Northwestern State is that they beat Auburn in basketball a few years back (Auburn returned the favor). The only thing I really know about Texas A&M this year is that Jimbo Fisher now coaches there. We'll all act pumped that FOOTBALL IS BACK, but you'll be back to complaining about something on Twitter by the 2nd quarter.
Texas A&M 45, Northwestern State 7
Texas A&M 59, Northwestern State 7 – SUCCESS!
9/1
Coastal Carolina at South Carolina – The murderer's row of the SEC's opening week continues with the possible dark horse Gamecocks taking on the Chanticleers. I'm sorry, but if your mascot is a Chanticleer, you shouldn't have a football team. Sorry, Cliff Ellis.
South Carolina 56, Coastal Carolina 13
South Carolina 49, Coastal Carolina 15 – SUCCESS!
Ole Miss at Texas Tech – Oh, we have some names here. Ole Miss won't be terrible. Texas Tech won't be terrible. Ole Miss should have an offense. Texas Tech should have an offense, but also found a defense last season. We'll go with that.
Texas Tech 28, Ole Miss 20
Ole Miss 47, Texas Tech 27 – FAILURE
Austin Peay at Georgia – Remember when Kirby almost lost to Nicholls State a few years back? I'm kinda getting that vibe on this one. Georgia lost a lot, but recruiting 5-star freshmen for this season and next season apparently means they didn't lose a lot. They lost a lot. Chubb, Michel, gone. Jake from State Fromm has sophomore slump written all over him. That said, it's Austin Peay.
Georgia 31, Austin Peay 6
Georgia 45, Austin Peay 0 – SUCCESS!
Tennessee at West Virginia – It's Mullet Nation vs. the Mullet. If there are two fanbases and areas of the country that are made for each other, it's these two. Moonshine, mullets, and mountains. Jeremy Priutt will take one on the chin as the 'eers have them a quarterback and the best on-the-field post-game tradition in football.
West Virginia 24, Tennessee 17
West Virginia 40, Tennessee 14 – SUCCESS!
Central Michigan at Kentucky – Zzzzzzzzzzzzzzzzzzzzzz…….. wait, Central Michigan might actually win this. Nah.
Kentucky 31, Central Michigan 21
Kentucky 35, Central Michigan 20 – SUCCESS!
UT-Martin at Missouri – Missouri continues their long-standing tradition of not playing anybody in Week 1. For a while there they also a had a nice little streak of not playing an opponent from the SEC until Week 4. Oh wait, they're doing that again. Georgia in Week 4. Before that? Wyoming and Purdue. Not slouches, but come on, you've been here for 6 years now.
Missouri 52, UT-Martin 14
Missouri 51, UT-Martin 14 – SUCCESS!
Eastern Illinois at Arkansas – I know you have a first year head coach, but good Lord…
Arkansas 48, Eastern Illinois 7
Arkansas 55, Eastern Illinois 20 – SUCCESS!
Stephen F. Austin at Mississippi State – Alright, I'm done writing about these games.
Mississippi State 45, Stephen F. Austin 10
Mississippi State 63, Stephen F. Austin 6 – SUCCESS!
Charleston Southern at Florida – Wait, there's more? Play something with a pulse.
Florida 38, Charleston Southern 7
Florida 53, Charleston Southern 6 – SUCCESS!
Middle Tennessee at Vanderbilt – These two have played each other for the last three seasons. Vandy has won them all, which is actually kind of surprising. It will continue in 2018.
Vanderbilt 27, Middle Tennessee 17
Vanderbilt 35, Middle Tennessee 7 – SUCCESS!
Louisville vs. Alabama (Orlando) – Why is Alabama playing Louisville in Orlando? And not even in a cool stadium. Just the old Citrus Bowl spot. This is nothing like past seasons in Dallas and Atlanta. Oh well, I guess when you lose the Iron Bowl you get 2nd-rate openers. Lamar Jackson is gone. The easiest schedule in Alabama history begins with a win.
Alabama 34, Louisville 23
Alabama 51, Louisville 14 – SUCCESS!
Miami vs.  LSU (Dallas) – What's funny about this game is that they are both acting like they are as good as they used to be. The difference is that Miami is actually closer to being right. The Hurricanes are nothing like what they were in the 90's, but they are closer. LSU is nothing like the were 10 years ago, and that doesn't look to be changing or getting better anytime soon. Miami by a lot.
Miami 31, LSU 10
LSU 33, Miami 17 – FAILURE
Washington vs. Auburn (Atlanta) – Check back tomorrow for my prediction in the game preview, but SPOILER ALERT: SEC > Pac-12.
Auburn 34, Washington 17
Auburn 21, Washington 16 – SUCCESS!
Other Games of Note
Michigan at Notre Dame – Has anybody heard anything about this one? Can I write the same thing I wrote about Miami and LSU. We'll pretend this is big, but it's a middle of the road Big 10 team versus an eventual also-ran. Big name blah.
Michigan 20, Notre Dame 17
Notre Dame 24, Michigan 17 – SUCCESS!
Virginia Tech at Florida State (9/3) – Sure, this is another matchup of names. That's about it. Wow, this is a terrible Week 1 of a bunch teams near or close to transition. Too many questions to care at this point. Noles win because they are at home.
Florida State 24, Virginia Tech 17
Virginia Tech 24, Florida State 3 – FAILURE
Now that you know who will win, head on over to the 2018 War Blogle Pick 'em and get your picks in. There will be weekly prizes and an overall winner at the end of the season. It's easy. Do it.