Happy Friday. I hope you're feeling super because Baseball takes on UNC tomorrow in the Super Regional. Where else have I heard of an Auburn team playing UNC in a Sweet Sixteen? Catch up on that and all the other interesting tidbits of info you may have missed here. Enjoy.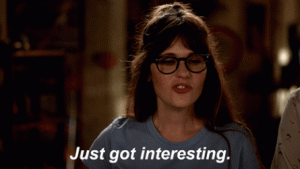 – Let's start with the Super Regional. Here's the overall bracket , and here's Auburn's schedule. Also, check out pictures of the team's sendoff.
– If you're looking for a preview to be angry at, read this one from D1Baseball.
– The journey to get here was long and inconsistent. See how struggling pitchers and a big-armed outfielder helped round the team into form.
– I mentioned last time that the team is playing for something bigger than themselves, head coach Butch Thompson summarized that well.
– Baseball also showed well in the MLB Draft, including some late round guys that will have tough decisions to make. At least one drafted Tiger is still heading to The Plains, though.
– College Basketball is introducing a significant rule change that both Bryce Brown and Jared Harper think was caused by Auburn. Sorry Rules Oversight Panel, you can't make Bruce change.
– With Jared Harper heading to the NBA, this backcourt injury couldn't have come at a worse time.
– It was a big week for Basketball recruiting. See where Auburn's top prospects rank nationally.
– Even injured, Chuma Okeke is still getting looks from the Nets and the 76ers.
– Is Gus Malzahn tapping into his sensitive side? Between that and Will Hastings's senior spotlight, maybe I'm opening up. Geez.
– Learn more about a returning Football coach's love for Auburn and who he is most impressed with this Spring.
– If you haven't heard, the SEC lifted its ban on alcohol sales in SEC stadiums. See which schools won't be participating right away. Do you think Auburn should serve alcohol at Jordan-Hare?
– In #GolfSchool news, see which US Open group you need to follow.
– Finally, Auburn is a #ChickenSchool?
Let me know if I missed anything in the comments below.