While the majority of the SEC is sleeping through Week 1, the Auburn Tigers are taking their talents (back) to Atlanta for a third consecutive game. This time, they won't be wearing blue. This time they won't be playing a rematch with a hurt running back in what was basically a home game for the opponent. This time they won't be playing a little guy that's just trying to prove themselves over a team that was a half away from the College Football Playoffs and instead was playing in the Peach Bowl at 11am on a Monday.
That's over. It's a new season. A new day, yes it is.
Gus and Company return with as many stars in the lineup as a year ago. Probably more. Yes, the departure of Kerryon Johnson will hurt, but I'd ask you to tell me the last time Auburn didn't have a running game under Gus Malzahn. You can't. Kam Martin is a veteran now. He's played. He's run. He's scored touchdowns. He's also put on some weight. And I don't mean the kind of weight we all gain. It's the good kind of weight.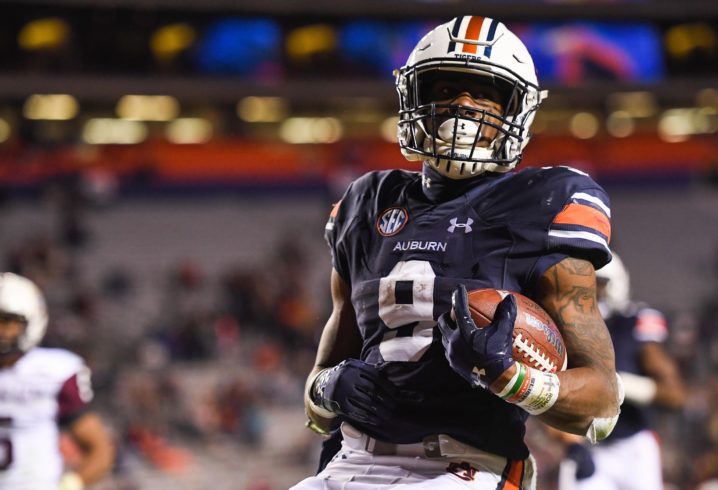 Eli Stove and Will Hastings will be sitting this one out due to offseason injuries, but they'll be back. They are also just two parts of the best wide receiving corps Auburn has ever fielded. Remember the guy who broke the single-season record in receptions last year? His name is Ryan Davis and he's back. There won't be a drop-off. There won't be a plateau. This group is going up on Saturdays.
Auburn has the best quarterback in the SEC, and yes I'm including Drew Lock, who gets the "yeah he plays on a bad team, but just imagine if he was on a good team" hype. Jarrett Stidham is the best quarterback in the SEC. The stats back it up. Completions percentage, not yards, people. It's proven. It's obvious. It's real.
The Tiger defense lost Jeff Holland, they lost Tre Williams, and again, that should feel like it hurts. Not to take anything at all from those guys because they leave holes, but the guys taking their spots are more than capable.
TD Moultry will score a TD this year. I promise. Deshaun Davis is Josh Bynes. Josh Bynes won a championship. He's a guy who can play, when many said he couldn't, but he also leads. MLB stands for Major League Baseball, but in football in means Middle Linebacker, and they have to lead. And that's exactly what he does.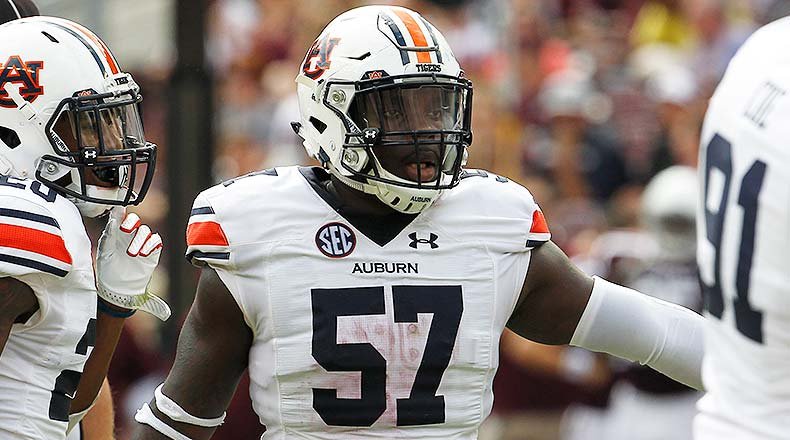 Gus Malzahn has never seemed more relaxed. He knows what he has, and he knows it's probably the most complete team he's ever fielded. He also knows the schedule is tough, and he knows it starts in a stadium where he is 0-2. He knows it starts against a preseason Top 10 team. Yet, he's still relaxed, at least on the surface.
Washington will pose problems. They have a quarterback that has been there forever. They have a running back that's what Kerryon was for Auburn last year. They have a secondary that is supposedly the best in college football.
But do they have what it takes to come into SEC territory and beat a team with talent just as elite? This is very far road game for them, despite being in a neutral site. Auburn fans are excited and will take at least 75% of the stadium. Has Washington faced that? Yeah, two years ago against Alabama, in the same city of Atlanta. And they lost 24-7, and it wasn't really that close.
Can a team from the PAC-12 today hang with the SEC? Sure, the top 2-3 teams can, but they don't have much experience with that. At least not successful experience.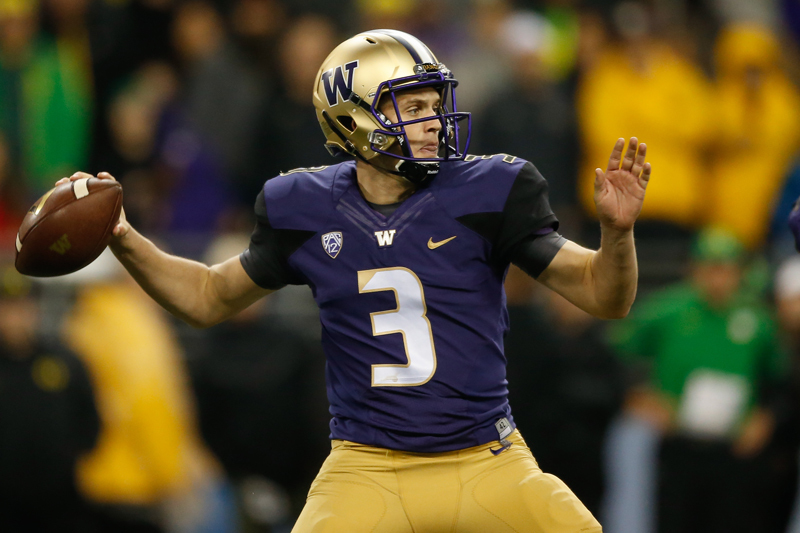 SEATTLE, WA – OCTOBER 17: Quarterback Jake Browning #3 of the Washington Huskies passes against the Oregon Ducks on October 17, 2015 at Husky Stadium in Seattle, Washington. (Photo by Otto Greule Jr/Getty Images)It will be a close game for a half as everybody works out the kinks. There will be a big play by one of the teams in the first drive, but it will stall until some one breaks out. That some one will be from Auburn.
Auburn is every bit as talented as Washington, honestly a little more. Auburn has experience in this stadium. Auburn has de facto home field advantage.
Ask any coach what a team needs to be successful, and every one of them will say a good quarterback, a good defense, and a little bit of luck. Auburn absolutely has two of those for sure. Ask rival fans and they'll say Auburn definitely has the 3rd as well.
The Tigers will face the toughest schedule in football, and it starts Saturday. Will the game matter by the end of the season? Probably not too much. It can help, but it probably won't hurt, but it's a start. And it sets the tone from here on out.
Auburn pulls away in the 4th.
Auburn 34, Washington 17