Bye weeks come in all shapes and sizes. Similar to my golf game, there are good bogeys and not so good bogeys. Speaking of golf balls… eh, never mind.
This week happens to be a great bye week. We get a whole two weeks of positive Auburn fans after yet another great road win. One in which Bo Nix played an almost flawless game through the air and with his feet. Can you believe people really wanted to see TJ Finley start over this guy? Big Yikes.
Nonetheless, two weeks of no "woe is me" Auburn fans is a good thing. The 5-2 Tigers control their own destiny with Ole Miss looming. Two weeks to get healthy and scheme for the Lane Train under the lights at Jordan-Hare is just what the doctor ordered.
Every fanbase has their own unique knock. LSU fans obviously smell like corndogs. The Georgia fanbase consists of grown men that get drunk and bark at anything wearing a different color. Tennessee just proved to be the Tuscaloosa of the SEC East without the pedigree. It goes on and on with each school, but there is now a brand new one.
Low and behold, I give you Arkansas fans crying about officiating. Last year was pitiful enough, but this year may be even worse. Did you know that once a ball carrier is lifted from his feet his forward progress is stopped? Did you know that it is illegal to "suplex" anybody in the sport of football? These are things that clearly evaded many folks this past Saturday. It's ok to be upset over a loss. It's not okay to be dumb while also being upset.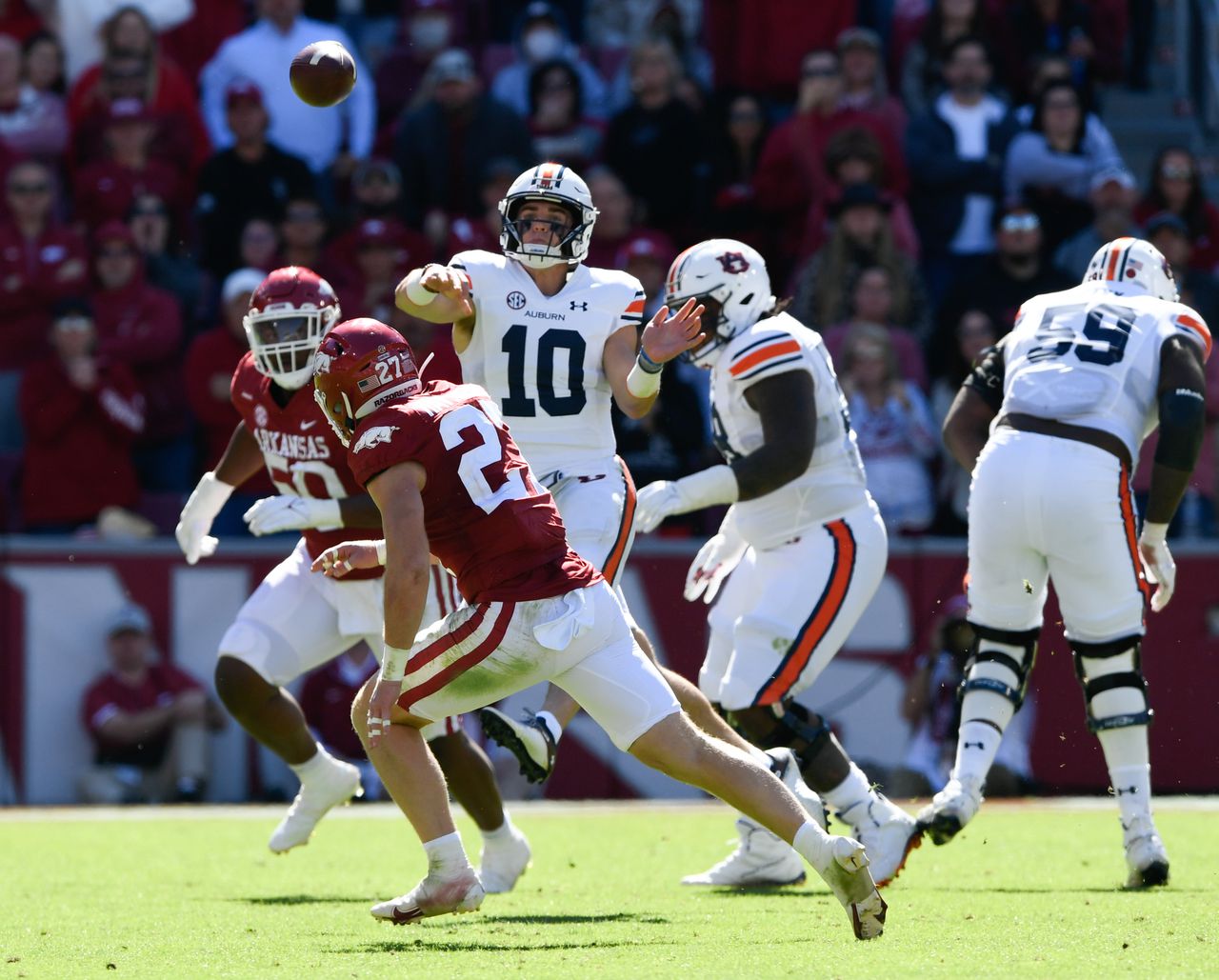 Speaking of being dumb, can you believe you can still find people that think Bo Nix isn't a good quarterback? Forget the LSU game. Forget all the drops against UGA. By all means, please forget this gem he just had against Arkansas. Let's talk about the Georgia State game PAAAWLLL.
I mean this sincerely, if you still think that Bo Nix is not head and shoulders better than any quarterback on the roster, please seek professional help. There are more pressing issues at stake than you watching a football game. There is no argument. It is so blatantly obvious that the people that have to listen to Bo Nix slander are literally getting dumber in their presence.
Guys, it's a good bye week. Auburn is starting to click. What we've seen the past few games is a team that is getting better each week. How encouraging was it to see those wideouts catch the ball and Bo standing in a clean pocket? What a breath of fresh air that was.
We are starting to see some commits and I anticipate that to only get better. I expect to see Owen Pappoe sooner rather than later, as well as TD Moultry. Kick back and enjoy a stress-free Saturday and let's watch all these other teams stress for once. We're right where we need to be. Good Bye, Auburn.