As I've said many times, early kickoffs can be a tad inconvenient and sometimes bad for the home team, but when handled well they are the best thing going. When Ole Miss came to the Plains for the 11am kickoff last Saturday, Auburn experienced the latter.
One week prior, Auburn threw the ball all over the place against Mississippi State. While the Tigers did gain nearly 250 in the air against the Rebels, it was the running game's turn. And by that I mean the Kerryon Johnson show. The still not 100%, and current SEC Player of the Week, bounced around, broke tackles, and outran defenders all day, to the tune of 204 yards.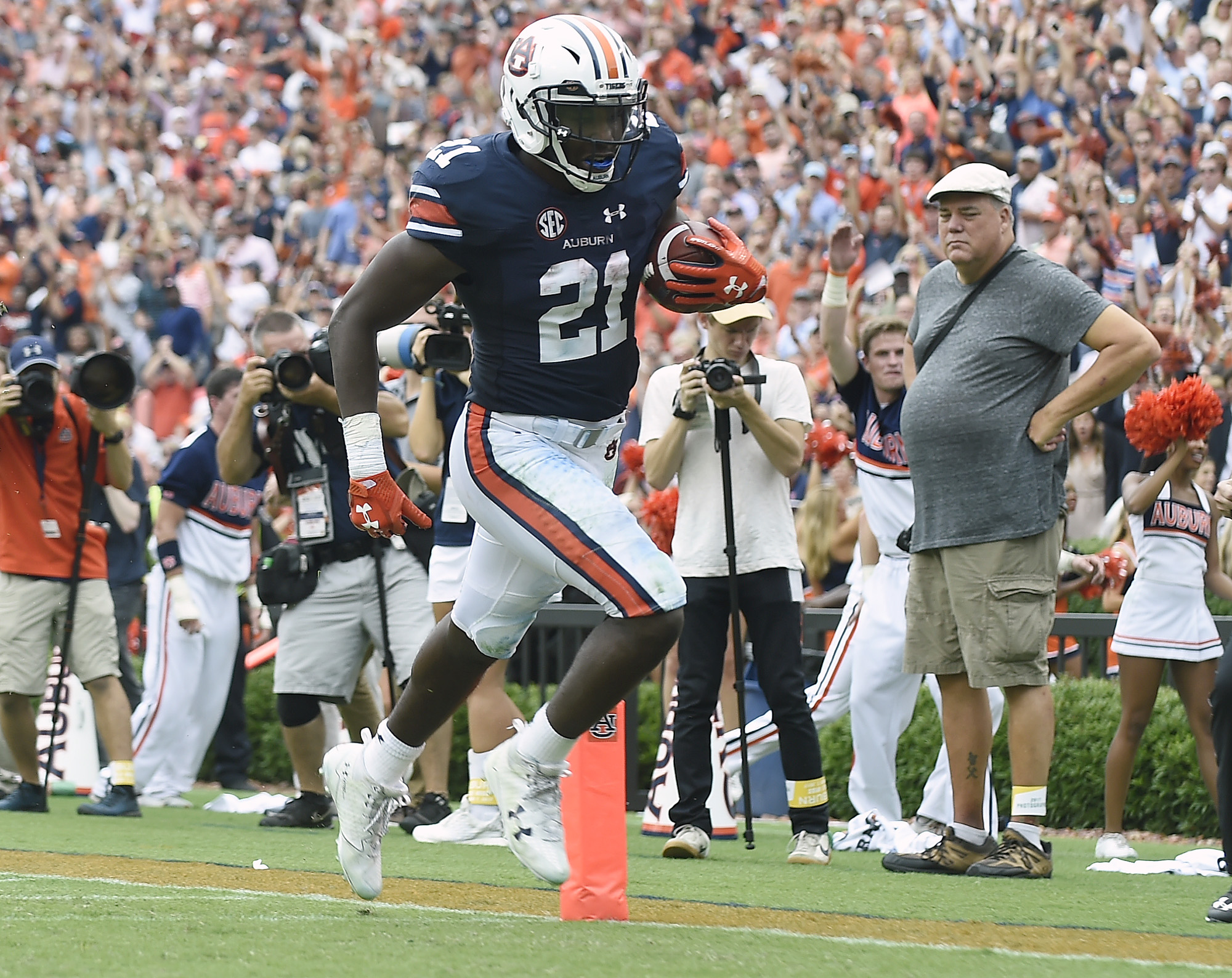 Did I mention that he leads the nation in touchdowns? Did I mention that has doubled up current "Heisman frontrunner" Saquon Barkley of Penn State in that same department? Did I mention that he has played two less games than the aforementioned Barkley? Did I mention that I lov… nevermind.
This Auburn is offense is as balanced as Mr. Miyagi practicing the crane kick on that pole sticking out of the sand in Karate Kid. Highly complex things appear to be happening, but you ain't knocking him down. And when it's clicking, you ain't stopping this offense.
Jarrett Stidham is still playing smart, but loose. Screen passes are working (!!!!), and going for 75 yards. When one unit appears to struggle, another unit picks them up and tears up their side of the field. It's going well folks.
Now on the other side of the ball, I know everybody is just torn to pieces now that Auburn finally gave up more than 14 points in a game halfway through the season. And I know certain people were so angry that Auburn wasn't able to "finish the game" while at the same time winning the game by 21 points. Listen to yourself, please.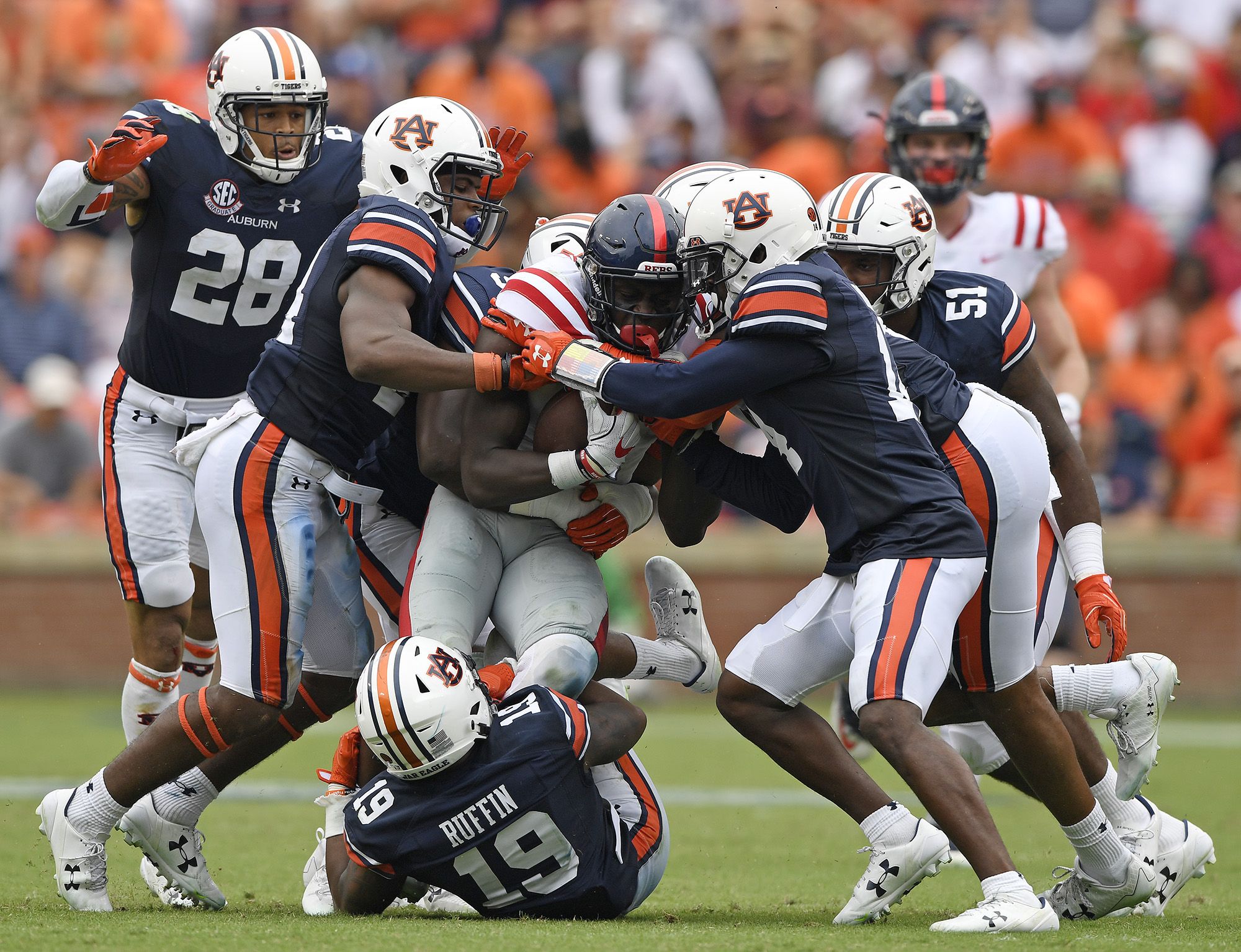 The Ole Miss offense is led by a good quarterback, and they have Auburn-level receivers. And when every single pass is within one second of the snap, it is indefensible. It was bound to happen. Another team scored some points, but still not nearly enough to even make Auburn's offense look up. And let's remember that the final 14 of Ole Miss's 23 points were against a mix of 1st and 2nd stringers and on the last drive against all backups. Chill out.
Oh, and Daniel Carlson is now officially the GOAT in the history of SEC football point-scorers.
So now that this little stint of beating down four teams that aren't very good and all start with the letter M is over, Auburn goes on the road for three straight SEC games. Are they all winnable? Absolutely. Will it be easy? Nope.
And it starts next Saturday in Baton Rouge.