The good Tigers keep winning, so Jack keeps writing. His best to date I'd say.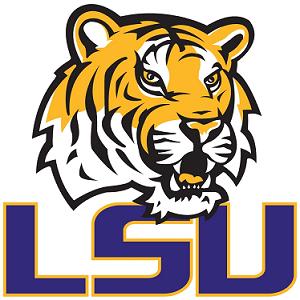 Corndogs Are Coming
by JackTheRabbit
It happens every two years. Sometime in either September or October of every other year the largest migration of deep-fried processed meat ascends on the loveliest village. It can mean only one thing, Auburn is about to play LSU.
Auburn has plenty going for it coming into this match-up. Mostly, Auburn's secondary doesn't have to deal with a pass happy team that's likely to carve up the defense. It will be a stout test for Newton & Co. going against the league's best defense so far. In other words, if Newton can rush for 3 TDs against LSU, then I doubt he won't be able to do it against any other defense he goes up against. Let's just hope this weekend that he's smart about taking the right hits.
Newton has made the most of his opportunities on the national stage. There's nobody in the country that doesn't doubt his ability to run the ball. What I'll be interested in seeing is if Malzhan schemes up more of a pass-oriented game plan. I believe if Cam can keep from having to carry the ball 20+ times during the game then there's a serious opportunity to put points on the board.
If Newton is forced into scrambling every play then there's a chance this offense can sputter (see Mississippi State game), which is what I believe LSU will try to do. Let's just hope if they do then Cam will be able to light them up through the air.
If Nick Fairley and the defensive line, with help from the linebackers, can stop LSU's running game, and Newton continues to be Newton, then I believe Auburn has a great chance at winning. I want to think that this game will not be another late 4th quarter win, but I'm afraid we like living on the edge too much.
My prediction: Auburn 28, LSU 17.