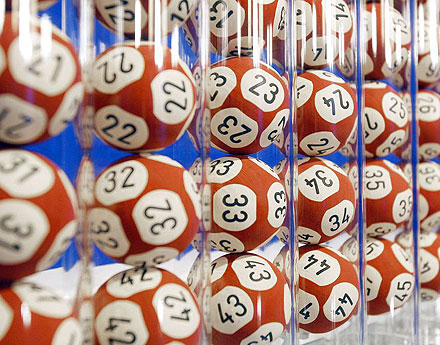 As with the SEC Championship Game, Auburn held a lottery for students to have a chance to buy a ticket to the BCS Championship Game.
If the student was lucky, they got this first email. I was sent a few of them by a few winners and I noticed that some emails said $200, but some said $300. I'm not sure of the difference.
Congratulations! You have been selected for the right to purchase one (1) Tostitos BCS National Championship Student Ticket at the price of $300.00.

You will need to pick up your ticket in Arizona and will be required to purchase your ticket online by no later than Friday, December 10th.  Valid picture I.D. will be required for pick-up.  Tickets are non-transferable, no exceptions will be made.  Picture on I.D. must match student identity; students may not pick up another students ticket with their I.D.

You may purchase your ticket beginning now and have until Friday, December 10th at midnight.

If your ticket is not ordered by 12:00 am on Friday, December 10th, you will have lost your right to purchase the ticket.

Here are step-by-step instructions on how to purchase your Tostitos BCS National Championship Student Ticket:
1. Log on to our order website: —
2. Scroll down to "New Online Customers", and click on "Register"
3. Enter your Customer Number: —
4. Enter your PIN: —
5. Enter your e-mail address: —
6. "Password". Create a personal password for your account. Confirm password.
7. Fill in your address and phone number(s)
8. Click on "Next Step"
9. Verify your account information
10. Click on the "$300 STUDENT TOSTITOS BCS NATIONAL CHAMPIONSHIP TICKET" application link that shows up in your account.
11. Put in a quantity of "1" scroll to the bottom and click "Add to Cart"
12. Select the Delivery Method of "Will Call" and click "Check Out"
13. Enter your Credit Card Information and click "Submit Payment"

YOU WILL RECEIVE AN E-MAIL WITH FURTHER DETAILS ON WHEN AND WHERE YOU CAN PICK UP YOUR TICKET IN ARIZONA AT A FUTURE DATE!
Most students got this one though:
We regret to inform you that you have not been selected in the Tostitos BCS National Championship Ticket Lottery.  Students who were selected the lottery will have until Friday, December 10th at midnight to order their ticket.

On Monday, December 13th, students who were not selected in the lottery will receive an e-mail to let them know whether or not any tickets have gone unclaimed.

If all tickets are claimed, you will receive an e-mail on Monday, December 13th to be made aware of this.

If any tickets remain unclaimed, a second lottery will be ran on Monday, December 13th and students will be notified again whether or not they were selected in the second lottery.

Your support this year has been incredible, and we thank you so much for that.

War Eagle!
Just thought you might want to see these. If not, oh well…