Hey guys, there's football tonight. Yeah, weird stuff, right? The 2017 season unofficially started with Week 0 last week, but who cares about that junk. This is real stuff. Arkansas and FAMU, baby! Ok, maybe not. But Ohio State going to Indiana? Eh, maybe. We'll see.
I had a slightly down year on the predictions last year. I took some chances, and they just didn't pan out. I mean, sometimes playing three quarterbacks just doesn't work. You live, you learn. I lived, I learn. Now watch this…
Last season: 118-62 (65.5%)
This week: 13-4 (76.5%)
Overall: 13-4 (76.5%)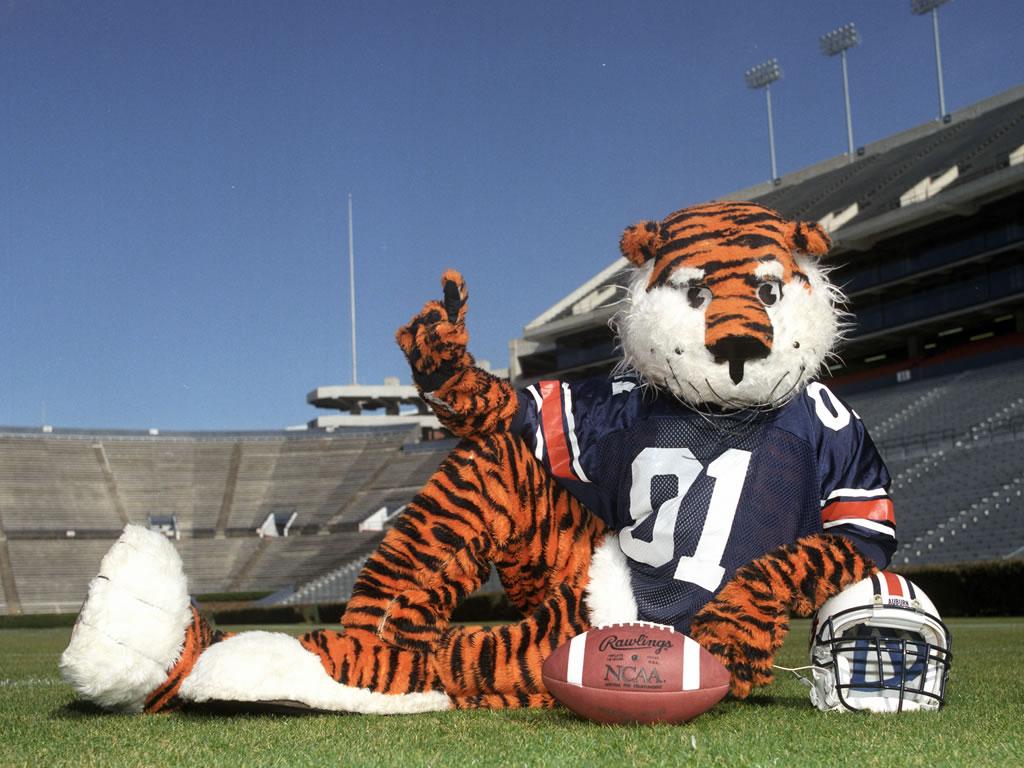 8/31
Florida A&M at Arkansas – The Razorbacks and Rattlers: the meanest sounding game there ever could be. But it won't be. FAMU beat up on Texas Southern last week, and while Arkansas likely won't do too much this season, we're talking SEC and MEAC.
Arkansas 45, Florida A&M 14
Arkansas 49, Florida A&M 7 – SUCCESS!

9/2
Missouri State at Missouri – The Missouri State Bears are good in baseball. The Missouri Tigers are just okay in baseball. But this isn't baseball. The first team to be forcibly kicked out of the SEC in the next few seasons will win.
Missouri 38, Missouri State 7
Missouri 72, Missouri State 43 – SUCCESS!

North Carolina State at South Carolina – According to some, North Carolina State is going to have a special season. South Carolina has OTown Killa, Jake Bentley, leading the way. I can see the Wolfpack being pretty good with what they are returning, and I don't see it collapsing this early. The Gamecocks are still probably a year away.
North Carolina State 27, South Carolina 17
South Carolina 35, North Carolina State 28 – FAILURE

Michigan vs. Florida (AT&T Stadium, Arlington, TX) – Michigan is wearing all yellow with a basketball player on their jerseys. Florida is playing without half of their team. I don't know what Michigan has this year because I don't think that far north. I don't think their hype is near what it was the last few years. Florida still probably has enough to take this one.
Florida 21, Michigan 18
Michigan 33, Florida 17 – FAILURE
Kentucky at Southern Miss – This is a tough pick. Kentucky has had small flashes of getting better. Southern Miss has had some really good seasons and really bad seasons over the past few years. I'll give it to the home team.
Southern Miss 34, Kentucky 28
Kentucky 24, Southern Miss 17 – FAILURE

Charleston Southern at Mississippi State – For whatever reason the name Charleston Southern makes me think of everything but football. I don't know what it is, I just cannot link a football team to that name. Mississippi State will win handily.
Mississippi State 48, Charleston Southern 13
Mississippi State 49, Charleston Southern 0 – SUCCESS!

Appalachian State at Georgia – The line on this one is closer than one might think. App State has been known to beat a big dog, and Georgia has been known to play like a small dog. It may be exciting for a half, but Georgia will win in a less-than-enthused fashion.
Georgia 27, Appalachian State 14
Georgia 31, Appalachian State 10 – SUCCESS!

South Alabama at Ole Miss – This will likely be a very, very bad year for Ole Miss, and South Alabama beat Mississippi State last year. But I think Ole Miss will still have enough optimism this early in the season to let talent win this one out.
Ole Miss 34, South Alabama 17
Ole Miss 47, South Alabama 27 – SUCCESS!

Vanderbilt at Middle Tennessee – An SEC football team is playing at Middle Tennessee? Get out. Just get out. Vandy beat the Blue Raiders badly last year. Probably not as badly this year.
Vanderbilt 28, Middle Tennessee 21
Vanderbilt 28, Middle Tennessee 6 – SUCCESS!

Florida State vs. Alabama (Chick-fil-A Kickoff, Atlanta, GA) – Florida State is getting tons of hype so that this game is seen as the greatest opening game ever. Let's see… Alabama lost to Clemson in their last game and Florida State beat a very meh Michigan by one in their last game. Not sure why we can't remember stuff like that. Alabama is better than Florida State will ever think about being this year.
Alabama 38, Florida State 20
Alabama 24, Florida State 7 – SUCCESS!

BYU vs. LSU (AdvoCare Texas Kickoff, New Orleans, LA) – It's a bit weird that for the second season in a row an LSU football game was affected and moved because of hurricane. I don't think BYU had a shot in this one before, and now playing in New Orleans I think that shot just got less likely. I don't think LSU is what the national media thinks they will be, but this one probably won't be in doubt.
LSU 31, BYU 14
LSU 27, BYU 0 – SUCCESS!

Georgia Southern at Auburn – Check back tomorrow for my prediction in the game preview, but SPOILER ALERT: a shiny new toy.
Auburn 45, Georgia Southern 14
Auburn 41, Georgia Southern 7 – SUCCESS!

9/2
Texas A&M at UCLA – This might be the end for Kevin Sumlin. Texas A&M was able to pull one out against the Bruins last year, but I don't see it happening this year. A trip to a fun place like that against a pretty good team when your recruiting ain't what it used to be? Not good.
UCLA 17, Texas A&M 14
UCLA 45, Texas A&M 44 – SUCCESS!

9/4
Tennessee vs. Georgia Tech (Chick-fil-A Kickoff, Atlanta, GA) – Doesn't it seem like Tennessee always gets these Labor Day games? Do we still think they'll be good? Do we think Georgia Tech will be good? I think they'll be about as good as they can be with Paul Johnson calling things, and they're playing in their home town. Nah, SEC will get it.
Tennessee 35, Georgia Tech 24
Tennessee 42, Georgia Tech 41 – SUCCESS!

Other Games of Note
Ohio State at Indiana (8/31) – Boy, we want this to be something, don't we? Yeah, let's get Ohio State out of it early! Yeah! Ok, let's say Ohio State loses in this opening week game. Let's say they run the table after that. Do you think this game will matter? No. Besides, we're talking about Indiana. It might exciting for a drive.
Ohio State 45, Indiana 10
Ohio State 49, Indiana 21 – SUCCESS!

West Virginia at Virginia Tech (9/3) – I will always have a soft spot in my heart for West Virginia. I have my reasons. I typically despise Virginia Tech. I have my reasons. Go 'eers.
West Virginia 18, Virginia Tech 13
Virginia Tech 31, West Virginia 24 – FAILURE

Now that you know who will win, head on over to the 2017 War Blogle Pick 'em and get your picks in. There will be weekly prizes and an overall winner at the end of the season. It's easy. Do it.