The cover of the 2016 Auburn football media guide is in the same style of the one of yesteryear, but lo' and behold there are different players on it. Yeah, it's like the other guys aren't there anymore.
This season we have Rudy Ford, Carl Lawson, Marcus Davis, Alex Kozan, and running back defensive lineman Montravius Adams. And all of their shoulder pads are disintegrating. Under Armour needs to step it up, man.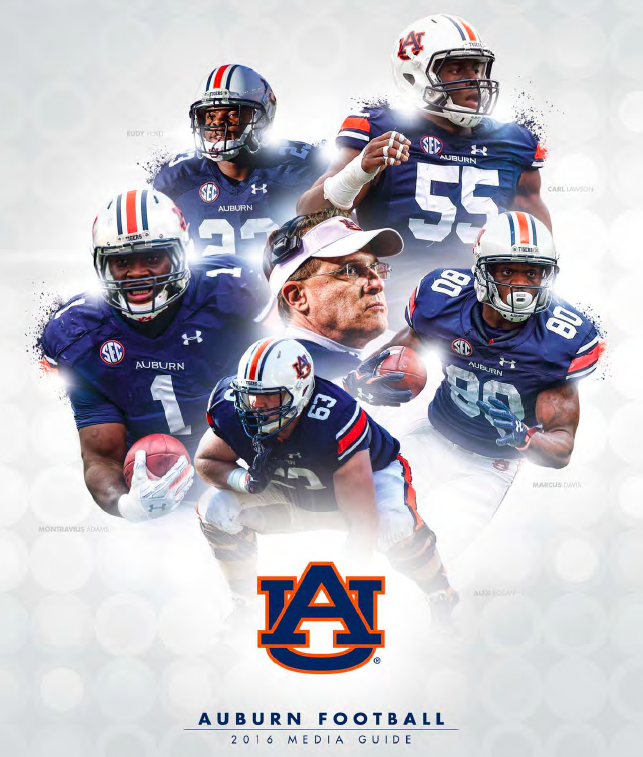 On the back we have Devaroe Lawrence, Daniel Carlson (not a senior), and Jeremy Leff.