Auburn's 2016 season started shaky, got really good, and then ended in a whimper. It was a season that showed promise with a quarterback situation that went from just fine to nothing after an injury here or there. You could tell that Auburn was one player away from making a so-so season into something possibly magical.
Now they should have that player.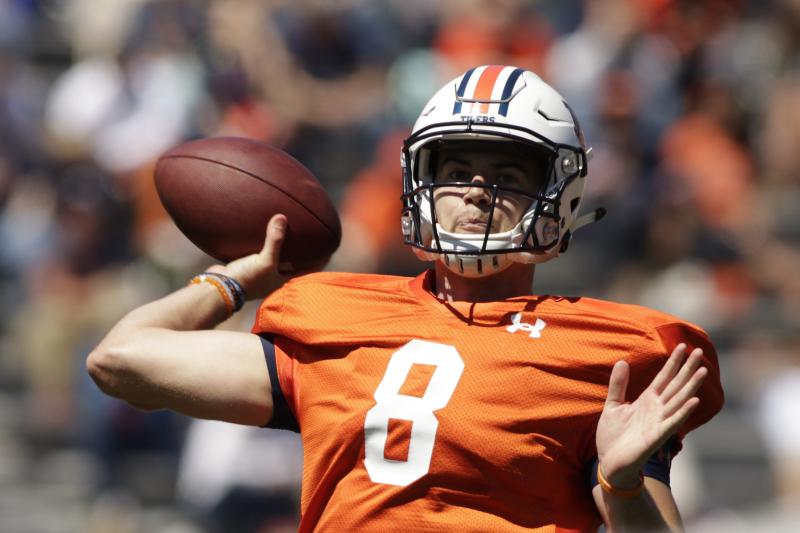 Jarrett Stidham hasn't played football since the 2015 season when he took part in 10 games for Baylor before getting injured. As a freshman, he showed flashes that have caused a hype level unlike Auburn has seen at the quarterback position since, well, 2015.
But this feels different. In 2015, despite Sean White coming in and keeping the ship from capsizing, the season basically fell apart when Jeremy Johnson didn't come close to what most thought he would be. It was pretty much all or nothing with the JJ train.
This year, Jarrett Stidham almost feels like icing on the cake. Yes, he is a playmaker. Yes, he is able to throw the ball like we haven't seen at Auburn in a long while. Yes, he appears willing, ready, and able to shoulder the workload of an SEC quarterback. However, I think Auburn could be just fine if Stidham is half of what most assume he'll be.
The running backs, the wide receivers, and the addition of Chip Lindsey give me a feeling of comfort even if Stidham plays at or barely above the level that Sean White played last season.
That said, that shouldn't happen. Stidham is an elite passer and has the arm that could take this offense further than it's ever been. Yes, I said that. I know you don't want me to jinx it, but I'm saying it. He might be the best pure quarterback that Auburn has ever had, and he's the exact type of player that Chip Lindsey likes to coach. This offense was good enough for a Sugar Bowl last year. This offense just plugged in the best option available at the only hole in the entire unit. Without injuries, without voodoo, tell me how that gets worse.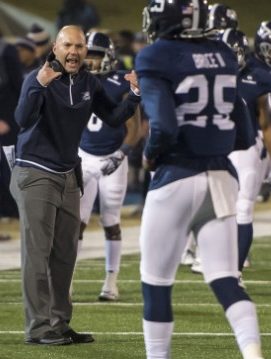 Georgia Southern is in year two of a new head coach. They went 5-7 last year, which is their worst record since 2009. They still run the triple option attack which can give a defense fits (see: 2013 Florida), but it's not at the strength that it once was when the Eagles were winning Division II titles.
The Culture, Blue Tide, Professors, Eagles (read this week's STRANGER THINGS for context) are in their 3rd season of FBS football as members of the Sun Belt Conference. That's the one with UL-Monroe, Troy, and Arkansas State. What they've found is that the jump to what used to be known as Division I football is not an easy one.
Auburn won't show much on Saturday because they don't have to, but I think it would be good to run a few series as if the opponent is at the level of what they'll see in Week 2. Stidham needs to shake some 18-month-old rust off and the offense needs to get the oil pumping through the machine.
I fully expect to see Sean White and possibly Malik Willis (although I'd rather not). I fully expect Auburn to struggle for a drive on the defensive side of the ball just due to what they'll be facing. I fully expect Auburn to shut it down in the 4th quarter and know that what they have is special and the real work starts next week.
Jarrett Stidham throws three touchdown passes in the 1st half and runs for one more. Sean White throws for one as well. Kerryon Johnson makes some ridiculous highlight. The defense puts the triple option where it belongs. A big, fun, easy welcome back to football.
Auburn 45, Georgia Southern 14