I had a good time last week. Auburn won big, and I went undefeated in picking SEC games. In fact, I picked the Georgia-South Carolina game perfectly and was one point off on Auburn-Mississippi State. That overall record is steadily rising.
Last week: 6-1 (85.7%)
This week: 5-3 (62.5%)
Overall: 51-23 (68.9%)
This week features quite a few meaningful SEC games and Auburn isn't in any of them. That's a great feeling, isn't it? 4-2 and sitting at home watching other people suffer. Bye week is bliss.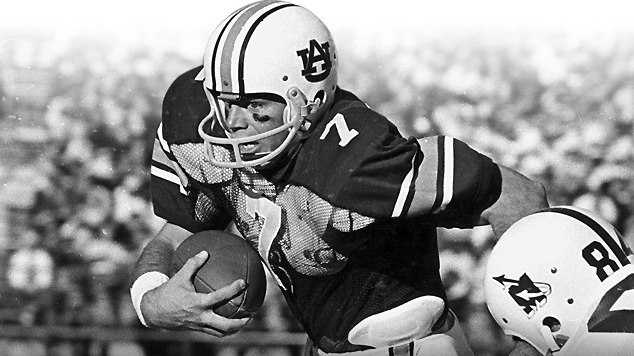 10/14
Mississippi State at BYU – The Maroons have already traveled to Foxboro, Massachusetts, and now they are going to Provo, Utah on a Friday night after losing by 24 at home. Is this fun to the Mississippi State football players? I don't think so. The Maroons will embarrass the SEC.
BYU 34, Mississippi State 21
BYU 28, Mississippi State 21 – SUCCESS!
10/15
Vanderbilt at Georgia – As bad as Vanderbilt is, they are exactly the type of team to hang with a team like Georgia. That really says more about Georgia than Vandy, though. It's 11 am against Vandy a week after struggling with the worst team in the SEC. Not a hype atmosphere.
Georgia 17, Vanderbilt 13
Vanderbilt 17, Georgia 16 – FAILURE
Alabama at Tennessee – I'm torn. I want Alabama to lose, but I REALLY want Tennessee to lose. Had the Vols beaten Texas A&M last week, I would've wanted an Alabama win more than any time ever. The Volunteers are not good, they are not Auburn 2013, and they keep hanging on because they play in the awful East, yet they are square in the Top 10, even after losing last week. I understand they almost came back to beat an undefeated West team last week, but that team isn't that great either.
Alabama 38, Tennessee 20
Alabama 49, Tennessee 10 – SUCCESS!
Missouri at Florida – For a week I thought Missouri might be okay, but then I realized they were scoring lots of points on really bad teams. And then LSU blew them out a few weeks ago. Florida is mediocre, but WAY better than Missouri.
Florida 28, Missouri 17
Florida 40, Missouri 14 – SUCCESS!
Ole Miss at Arkansas – Auburn's next two opponents face off in a game that anyone can win. Ole Miss has the offense. Arkansas is always good enough to win a game they shouldn't. And they are at home. But I'll go with the Rebels just to make myself feel better about Arkansas next week.
Ole Miss 34, Arkansas 24
Arkansas 34, Ole Miss 30 – FAILURE
Southern Miss at LSU – Southern Miss started the season with a win over Kentucky. Since then they've lost to Troy and UTSA. LSU is on a huge high after finding out they get to host Florida in a few weeks. Tigers big.
LSU 45, Southern Miss 13
LSU 45, Southern Miss 10 – SUCCESS!
Other Games of Note
Nebraska at Indiana – I don't know much about these teams. I know Nebraska is ranked in the Top 10 and is undefeated. I know Indiana beat Michigan State. I haven't picked an upset yet, so this seems like a good one.
Indiana 27, Nebraska 24
Nebraska 27, Indiana 22 – FAILURE
Ohio State at Wisconsin – Aside from the Michigan game, this is probably our only shot at watching Ohio State lose. It won't happen. Wisconsin should've lost to Georgia State. Buckeyes big.
Ohio State 34, Wisconsin 14
Ohio State 30, Wisconsin 23 – SUCCESS!
Now that you know who will win, head on over to the 2016 War Blogle Pick 'em and get your picks in. There will be weekly prizes and and overall winner at the end of the season. It's easy. Do it.