Auburn scored a lot of points last week and so did my predictions. 9 of 10 ain't too shabby. Let's keep it moving this week. I have never finished below 70% for the season, and it's time to make the move.
Last week: 9-1 (90.0%)
This week: 6-1 (85.7%)
Overall: 46-20 (69.7%)
For the first time this season, all games involving SEC teams are against other SEC teams. It's good, but it also makes for less predictions this week.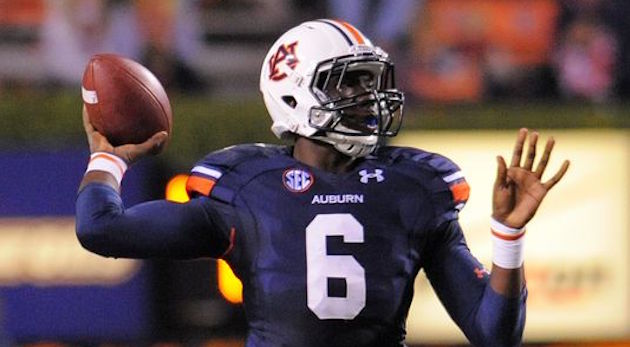 10/8
LSU at Florida – As of right now, this game has been cancelled due to Hurricane Matthew. A hurricane is much more important than a football game, but there are plenty of options to get this thing played. Florida could've agreed to play in LSU earlier this week instead of waiting until Thursday afternoon. There's a possibility of playing later in November, but LSU would have to cancel a game with South Alabama and Florida would have to cancel a game with Presbyterian, which means one less sure-win and one less home game. If the game isn't made up and one of these teams wins or loses by half a game, there will be riots in somebody's streets.
LSU XX, Florida XX
Tennessee at Texas A&M – I have never pulled for an Aggie this much in my life. Tennessee is not good. They aren't even lucky. They are beating bad teams in bad ways and now it's happened so much that are people are starting to question if it's really what they are calling luck. They beat a mediocre Georgia on a Hail Mary and had to stage a huge comeback to beat a mediocre Florida who was using their 2nd-string quarterback. Guys, they should've lost to Appalachian State and they struggled with Ohio. That is not good or gifted or anything. They are barely beating bad teams in what you think are miraculous ways.
Texas A&M 45, Tennessee 21
Texas A&M 45, Tennessee 38 – SUCCESS!
Vanderbilt at Kentucky – Ah yes, the perennial Cellar Bowl. Both teams have looked really bad, and then sometimes not looked completely abysmal. Vandy has had the better season, but it's in Lexington and you can't really differentiate between really bad and really, really bad, so I'll go with the Cats.
Kentucky 21, Vanderbilt 17
Kentucky 20, Vanderbilt 13 – SUCCESS!
Alabama at Arkansas – It seems that every time this game is in Arkansas, it's a little tough on the Tide. Arkansas has a win over TCU under their belt, and that's really it. This one will be close for a bit before Alabama wins by 17+.
Alabama 31, Arkansas 13
Alabama 49, Arkansas 30 – SUCCESS!
Georgia at South Carolina – This used to be a big SEC East battle. It was usually the first SEC game for both teams. Now it's a battle of reeling vs. really reeling. It's cute because it will be former Saban assistant/UGA DB against former Saban assistant/UGA DB, neither of which are having a fun time as the head man. Georgia wins.
Georgia 28, South Carolina 14
Georgia 28, South Carolina 14 – SUCCESS! ***PERFECT PICK***
Auburn at Mississippi State – Check back tomorrow for my prediction in the game preview, but SPOILER ALERT: on the road again.
Auburn 38, Mississippi State 13
Auburn 38, Mississippi State 14 – SUCCESS! ***(almost) PERFECT PICK***
Other Games of Note
Texas vs. Oklahoma (Dallas) – We thought Texas was good when they beat Notre Dame in Week 1. Then Notre Dame fell apart which changed that idea. Then Texas lost a few that solidified what we learned from Notre Dame's collapse. Oklahoma isn't that great, either, but they'll beat a flailing Texas.
Oklahoma 34, Texas 24
Oklahoma 45, Texas 40 – SUCCESS!
Florida State at Miami – Miami has played nobody. Literally nobody. Ok, Georgia Tech was the best team they've played by a lot. A LOT. Florida State is trying to stop a 2-game losing streak. Jimbo is worried about a play Auburn legally executed against Alabama three years ago. I don't like either team, but Miami will win.
Miami 35, Florida State 24
Florida State 20, Miami 19 – FAILURE
Now that you know who will win, head on over to the 2016 War Blogle Pick 'em and get your picks in. There will be weekly prizes and and overall winner at the end of the season. It's easy. Do it.