After an atrocious Week 1, the first half of Week 2 got me back on the positive side of things. It should get a little bit easier the rest of the way. I say that just because it means I won't have to pick Western Michigan State College of Pennsylvania against Catholics Anonymous University anymore.
Bowls: 18-14 (56.3%)
Regular Season: 110-36 (75.3%)
Overall: 128-50 (71.9%)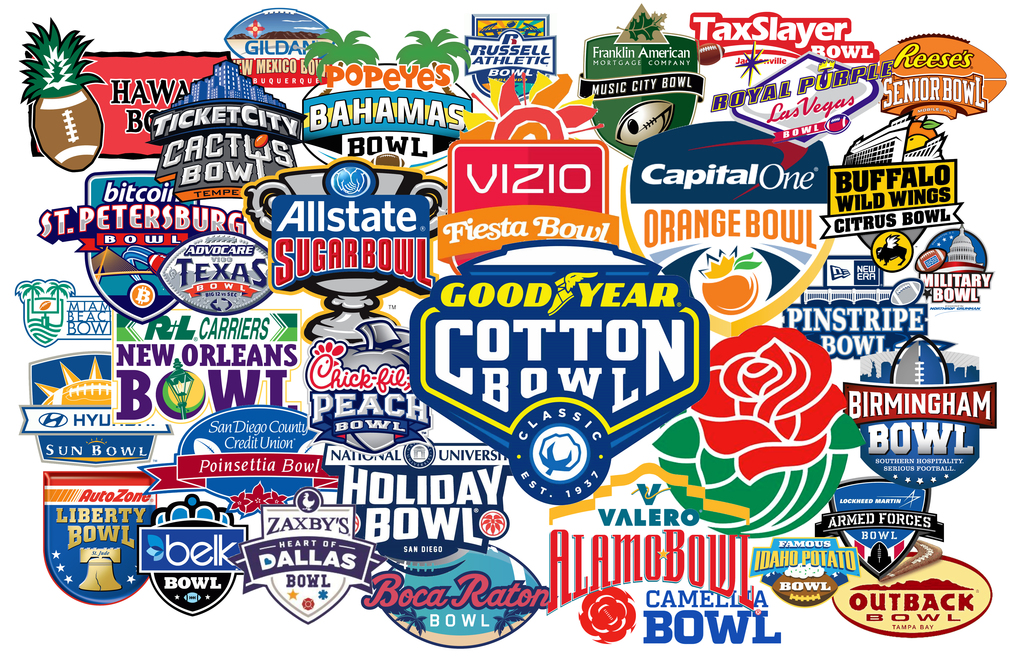 12/30
Birmingham Bowl (11 a.m. ESPN)
Auburn vs. Memphis – Check my prediction in my game preview, but SPOILER ALERT: it's SEC vs. AAC, people.
Auburn 31, Memphis 17
Auburn 31, Memphis 10 – SUCCESS!
Belk Bowl (2:30 p.m. ESPN)
North Carolina State vs. Mississippi State – I almost refused to predict the Belk Bowl after it basically cheated on me, but I guess I will. Pretty weak draw for Dak's last game. He'll go out a winner, and they'll make a huge deal out of it.
Mississippi State 38, North Carolina State 21
Mississippi State 51, North Carolina State 28 – SUCCESS!
Franklin American Mortgage Music City Bowl (6 p.m. ESPN)
Texas A&M vs. Louisville – This seems wrong. Auburn beat both of these teams and they are both in a better bowl than the Tigers. Texas A&M will be using their third string QB because everybody else left, and Louisville has used three quarterbacks in nearly every game this year. I'd say they are more prepared.
Louisville 34, Texas A&M 13
Louisville 27, Texas A&M 21 – SUCCESS!
National Funding Holiday Bowl (9:30 p.m. ESPN)
USC vs. Wisconsin – The Holiday Bowl always has a good matchup and I don't know why. These two teams are about equal. They were both impressive for parts of the season, but just a game or two away from being something. I have no idea. I'll go with USC because their coach was a holder at Auburn.
USC 24, Wisconsin 20
Wisconsin 23, USC 21 – FAILURE
12/31
Chick-fil-A Peach Bowl (11 p.m. ESPN)
Houston vs. Florida State – This is weird. It's the first time the Peach/Chick-fil-A Bowl hasn't had a SEC team in it since, like, forever. And Houston? Weird, man. They are one of those teams that looks great because of their conference, but they lose to teams like UConn. Florida State big.
Florida State 45, Houston 20
Houston 38, Florida State 24 – FAILURE
Capital One Orange Bowl (3 p.m. ESPN)
Oklahoma vs. Clemson – Everybody is high on Oklahoma because they finished strong. Remember that they didn't have to play a conference championship game, though. Nobody seems to remember them losing to Texas, either. As much as a I don't want Clemson or Dabo to win anything, I think they will.
Clemson 38, Oklahoma 28
Clemson 37, Oklahoma 17 – SUCCESS!
Goodyear Cotton Bowl (7 p.m. ESPN)
Michigan State vs. Alabama – What a weak draw. Michigan State should've lost to Iowa, who everybody discredited because of their schedule. They also should've lost to Michigan in one of the biggest fluke-ups in football history. I almost fell asleep just starting to think about what to write about the Alabama part of this. So whatever.
Alabama 34, Michigan State 13
Alabama 38, Michigan State 0 – SUCCESS!
Now that I've picked the bowls, you should go join the bowl pick'em. Just make sure you have them in prior to each game, but go ahead and do them all so you don't have to worry about it. There's prizes and stuff.