If not for Arkansas (how many times do people say that every day?), I would've been perfect in Week 10. But I guess I can take heart in that it took a 4th-and-25 lateral and a dumb-turned-genius call by Bret Bielema to beat me.
Last Week: 8-1 (88.9%)
This Week: 7-3 (70.0%)
Overall: 95-28 (77.2%)
Week 11 is starting that two week span where some teams are playing their secondary rivals while the others are playing FCS teams as they prepare for the biggest rival. So there are some good games and some disgusting games this week. Let's tackle them.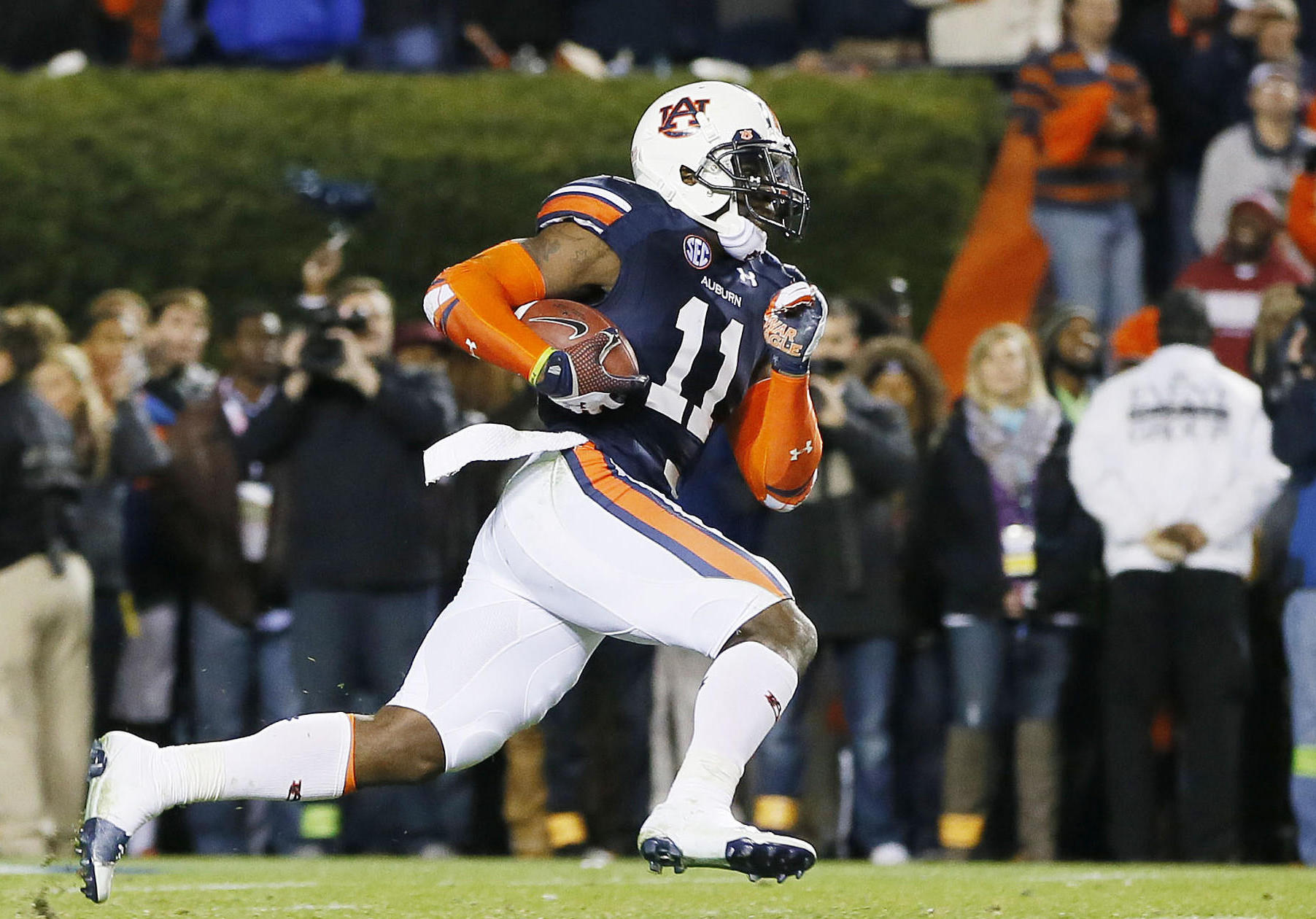 11/14
Florida at South Carolina – Florida travels to Columbia, South Carolina to take on their old coa… oh that's right. He's not there anymore. Even if he was, and even though Florida isn't THAT good, the Gators will win. But not by a lot.
Florida 27, South Carolina 21
Florida 24, South Carolina 14 – SUCCESS!
North Texas at Tennessee – Let me tell you Tennessee's last month of football: Kentucky, South Carolina, North Texas, Missouri, and Vanderbilt. And that's usually what it is every year. The Volunteers take a break from their SEC murderer's row to go out of conference to play one of the worst football programs ever. Great drumline, though.
Tennessee 51, North Texas 17
Tennessee 24, North Texas 0 – SUCCESS!
Alabama at Mississippi State – Everybody wants to anoint Alabama as Kings of All after mostly handling LSU last week. As I've said for weeks, LSU isn't elite. And they are the exact type of team that Nick Saban is able to beat: NFL, pro-style, and boring.
Mississippi State and Dak Prescott has been under the radar for most of the season, but they aren't having a terrible year. Will they have enough to beat Alabama in Starkville? I don't think so.
Alabama 34, Mississippi State 17
Alabama 31, Mississippi State 6 – SUCCESS!
Kentucky at Vanderbilt – WOOOOOOOOOOO! Perennial worst teams battle! Kentucky hasn't been as bad as Vandy has been all year, but they look pretty bad now. Vandy looked the best they had all season last week against Florida. I say that knowing they scored one touchdown and otherwise couldn't complete anything resembling a thrown ball. Vandy wins.
Vanderbilt 14, Kentucky 10
Vanderbilt 21, Kentucky 17 – SUCCESS!
Western Carolina at Texas A&M – Texas A&M has been sliding down like Kyler Murray coming up on an Auburn linebacker since they lost to Alabama. I mean how bad do you have to be to get beaten at home by Aub… wait, I mean Texas A&M is awesome, and what a great win by the Tigers!
Texas A&M 45, Western Carolina 10
Texas A&M 41, Western Carolina 17 – SUCCESS!
Arkansas at LSU – Arkansas always does this, don't they? They are embarrassing to start the season, and right about Week 7 or 8, they turn it on. Yes, their last two SEC wins have been crazy overtime games, but they appear to have found their way. LSU was just exposed by Alabama, and if this game was not in Death Valley at night, I'd pick Arkansas, but I can't.
LSU 38, Arkansas 31
Arkansas 31, LSU 14 – FAILURE
BYU at Missouri – Are they playing this game? I don't care. It's Missouri.
BYU 35, Missouri 3
Missouri 20, BYU 16 – SUCCESS!
Georgia at Auburn – Check back tomorrow for my prediction in the game preview, but SPOILER ALERT: SAD DWAGS.
Auburn 34. Georgia 13
Georgia 20, Auburn 13 – FAILURE
Other Games of Note
Oklahoma at Baylor – It's been refreshing to see that Baylor isn't getting tons of credit for playing a weak schedule so far. Oklahoma could or could not make that schedule tougher. They've done pretty much everything you can do in one season in terms of big wins and terrible losses. Since I don't like Baylor, I'll go with Oklahoma because hopefully this doesn't count as a big game that Big Game Bob will lose.
Oklahoma 41, Baylor 38
Oklahoma 44, Baylor 34 – SUCCESS!
Oregon at Stanford – Remember when Stanford would beat Oregon to knock them out of the national title talk? That doesn't matter this year, but Oregon could do it to Stanford. They won't.
Stanford 34, Oregon 23
Oregon 38, Stanford 36 – FAILURE
Now that you know who will win, head on over to the 2015 War Blogle Pick 'em and get your picks in. There will be weekly prizes and and overall winner at the end of the season. It's easy. Do it.