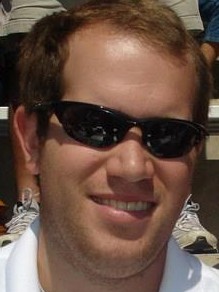 Josh Barnhill is the lead writer for MaroonandWhiteNation.com (@mandwnation), and graduated from Mississippi State in 2007. You'll remember Josh from the past few years as the guy that grew up an Auburn fan in a family that was mostly Auburn, but now seems to really, really hate Auburn. He got off course at some point and has never found his way. Maybe one day…


1. What is a common Mississippi State fan's current thoughts on Auburn football?
That Auburn is beatable and offers a chance for MSU to get back in the SEC West race with a win. Before the season we knew we had LSU and Auburn in September so we at least wanted to go 1-1. Losing at home to LSU was really disappointing, but Auburn's struggles have State fans optimistic, but it's a cautious optimism because we've been heartbroken the last two trips to the plains.
2. What's the vibe like in Starkville for the rest of the season?
A lot of it will depend on this game. If State loses then we'll be 0-2 and pretty much done in the West – with all the excitement around the basketball program there may be some eyes peeking that way. If State wins this game, it's the same story next week vs. A&M. Wins vs. Auburn and A&M will be really tough but the schedule lightens up after that until November and would make things really exciting leading up to that point.
3. Auburn and Mississippi State have both played LSU. Do you think the outcomes will be indicative of what happens Saturday?
Not really. State played LSU at home and Auburn played them on the road. And I don't think either team was as prepared as LSU to play, but that will change in the second conference game.
4. Name two relatively unknown Bulldogs that Auburn fans should lookout for.
1. Fred Ross – slot receiver, he's a polished receiver and #2 guy behind D'Runnya Wilson.
2. Beniquez Brown – strong side linebacker and really good player in his second year as a starter
5. Name the two Auburn Tigers that worry you the most.
1. Sean White – I have no idea what he's capable of and as a State fan I'd be lying if I said that didn't worry me.
2. Gus Malzahn – who knows what he'll come up with that we haven't seen that could completely reverse Auburn's fortunes.
6. Where do you see each team having an advantage over the other?
It's hard to see many advantages here. So many unknowns are out there because two offenses that normally run the ball exceptionally well are not doing so, and the defenses have looked pretty mediocre. MSU has probably looked better so far this year, but Auburn definitely has more raw talent – it's hard to say. Clearly MSU will have the advantage at QB and Auburn has the home field.
7. How often do you think about Cam Newton?
I told you last year if we won I would forget about Cam Newton forever, and I have. Although I am a Falcons fans so I guess I think about him when they play the Panthers.
8. What's your analysis and score prediction for this game?
In the last four years the series is 2-2. I would say MSU fans actually expected wins in the road games more than the home games, but did not get them. In fact, they ended in excruciating fashion. In 2011 MSU was actually favored and in 2013 it was Auburn's first SEC game coming off a 3-9 season. Now here we are again with MSU going to Auburn and expecting to pick up a win. I just can't pick this game, I'm not going to get my hopes up again and be devastated.
9. Where do you see Auburn and Mississippi State ending up this season?
This is a really tough question because of all the unknowns on both teams, but I'll go MSU at 8-4 and Auburn at 7-5.
10. Have you gotten your picture made with Dak Prescott's Heisman Trophy yet?
I'll do that as soon as you get your picture taken with that preseason SEC championship trophy.