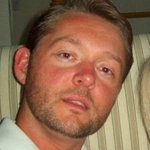 Acey Roberts (@Aceyrob) is an Ole Miss engineering grad and one of the founders of MakeItRainSports. He also currently writes for Rebel Nation Magazine. Acey loves BBQ and female fitness instructors, hates commas and LSU. Acey is making his third appearance on the 'Blogle. You may remember him from last year's Other Sideline. He was good then, and he's good now.

1. What is an Ole Miss fan's first thought of Auburn football right now?
Coach Malzahn had a rough stretch the last year and a half but seems to have survived the Jeremy Johnson episode and emerged victorious after your thorough trouncing of Arkansas. Auburn always seems to have good talent and it would be tough to keep those guys down for long. Once Sean White settled in and the Auburn defense started playing together, it spells bad news for those remaining on your schedule.
2. What is the vibe like in Oxford with a losing record after 7 games?
I think the short answer is the fans are shell shocked. This team had playoff dreams and started off ranked in the top 10 in some polls. I completely understood losing to FSU and Bama early in the season, but now you realize FSU is not a top 5 team and it seems right now Ole Miss can't stop anyone with a pulse.
Arkansas controlled the game the entire way, LSU ran the ball right at Ole Miss and there was just no answer. The players are turning on each other a little bit, you are seeing some of the immaturity start to come out. They (the players) are not happy either with the results so far of the 2016 season.
3. Has the shine on Hugh Freeze worn of at all?
Hugh Freeze has exceeded all of my expectations. I will freely admit I never expected him to get the job in 2012 much less take the team to the Sugar Bowl in only three seasons. So he has certainly earned himself a down year. I think the bigger issue is the NCAA shadow. The unknown threat of NCAA sanctions is adding to the pressure and dissatisfaction more than losing a few games.
4. Name two off-the-radar Rebels that Auburn should keep an eye on.
Coach Freeze always plays some young guys and likes to get everyone on the field. Freshman wide receiver AJ Brown is the future Laquon Treadwell in this offense. A big bodied receiver that is actually faster than Treadwell and has great hands. He has been banged up a little and hasn't quite got the route options down pat yet. He should be due for a break out game soon.
On the defensive side, watch for freshman defensive tackle Benito Jones. He has a great first step and will certainly affect the Auburn blocking schemes. He is always just a step or two away from getting to the QB or making the tackle for loss. As he gets more comfortable and more experienced he will start making those plays on a regular basis.
5. Name the two Auburn Tigers that scare you the most.
Right now, whoever is running the ball for Auburn. Arkansas and LSU really exposed Ole Miss' run defense and they seem to be getting worse. It is very apparent Ole Miss just doesn't have the depth right now to compete with elite rushing teams on defense.
6. Where will each team have an advantage over the other?
Ole Miss still leads the league in passing offense so they will be able to move the football and score on just about anyone. They do a great job of rotating in fresh receivers and crossing up defenders.
Auburn should be able to run the ball well against Ole Miss right now. Auburn is the best rushing offense in the SEC and statistically Ole Miss is the worst team in the SEC at defending the run.
7. Which matchup will win the game?
Even though they score points is different ways, these two programs are similar. Both coaches love the up-tempo offenses and rely on momentum to carry the team forward. Whichever team can get hot early has a great chance to win the game.
8. What is your score prediction/analysis of the game?
Auburn will win if you can slow down Chad Kelly. He has really started to put the team on his shoulders and 90% of the offense runs through his arm or his scrambling ability. If you can contain him and keep him from putting up a lot of points early, Auburn should be able to wear down the Ole Miss defense.
Ole Miss has to get more disciplined on defense and be responsible for their area of the field. If they can rebound mentally from the LSU game in a week, Ole Miss has a chance.
My official prediction is Auburn 28 – Ole Miss 24. I just don't think Ole Miss matches up well with Auburn right now. Not to mention Auburn and Ole Miss mentally are going two different directions.
9. Where will Auburn and Ole Miss end up this season?
If Auburn continues playing at such a high level this season on defense that Iron Bowl game is very interesting all of a sudden isn't it? I wouldn't count Auburn out of that game right now. But for sure you are looking at 9-10 wins.
Ole Miss is just hoping to get to 6-7 wins. Thankfully MSU has fallen on hard times as well or this could be a December to forget.
10. Do you enjoy a good chest tat because apparently your quarterback does?
Oh, that Chad Kelly! He is as out of place in North Mississippi as Joe Namath was in North Alabama but we claim him. Maybe it is just me but I don't have the level of commitment to have a logo or design tattooed on my body FOREVER! If I had gotten a tattoo in college I would probably have "Ice Ice Baby" on my bicep right now!