The history of Auburn's football uniforms have been appropriately documented on this here site, ranging from drawings of the uniforms from the beginning of the program to the present, eye-opening education of orange jersey haters, and calls for Auburn to honor their history in the form of an alternate/throwback uniform.
My stance on that last one is as strong as ever, but given the lack of real prototypes, it's hard to get people to want to see Auburn wear a look from their storied history in a present day uniform. Full length sweaters wouldn't work too well in August. But now, thanks to @BreakOrbitLive, we can at least see something close to what a throwback would look like on a Saturday in Jordan-Hare Stadium.
The undefeated 1913 team should've been honored in 2013, but anytime will do. When that happens, this is what it would look like. Yes, the leather helmet is a bit much, but if you're gonna do this thing, do this thing.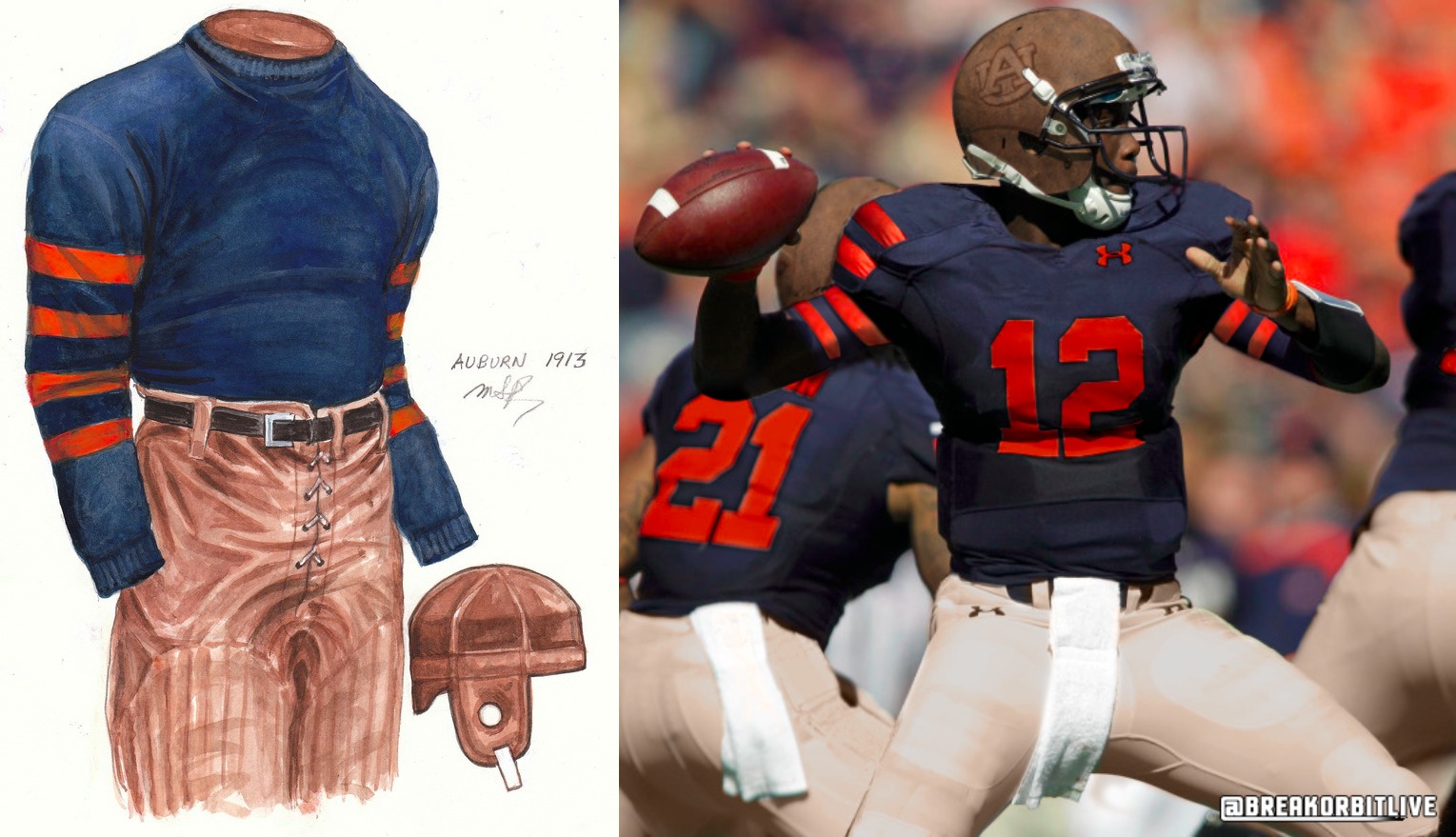 There's a little bit of confusion on the 1929 jersey. Forever, it was tough to find a full picture of the full Tiger head jersey. Due to that, the company that gave us these drawings had to do a little guessing, coming up with the tiger head below.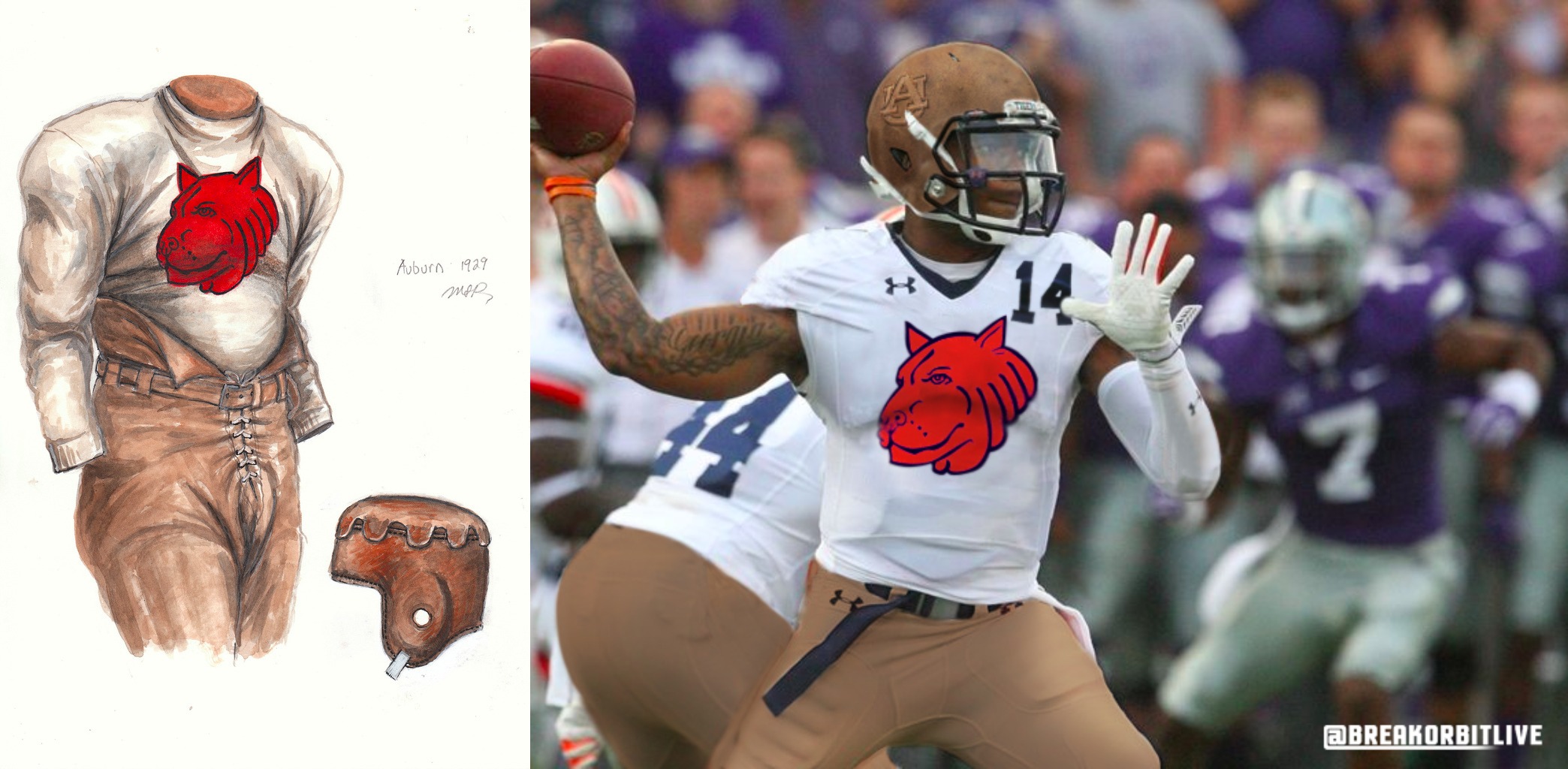 But after a nice find by @PosingPlainsmen (colorized by @aubie1), we can now see what my favorite uniform in Auburn history really looked like. Yes, that team was 2-7, but it's a tiger head. Come on. And yes, more of the leather helmet, but what about that two-toned sleeve?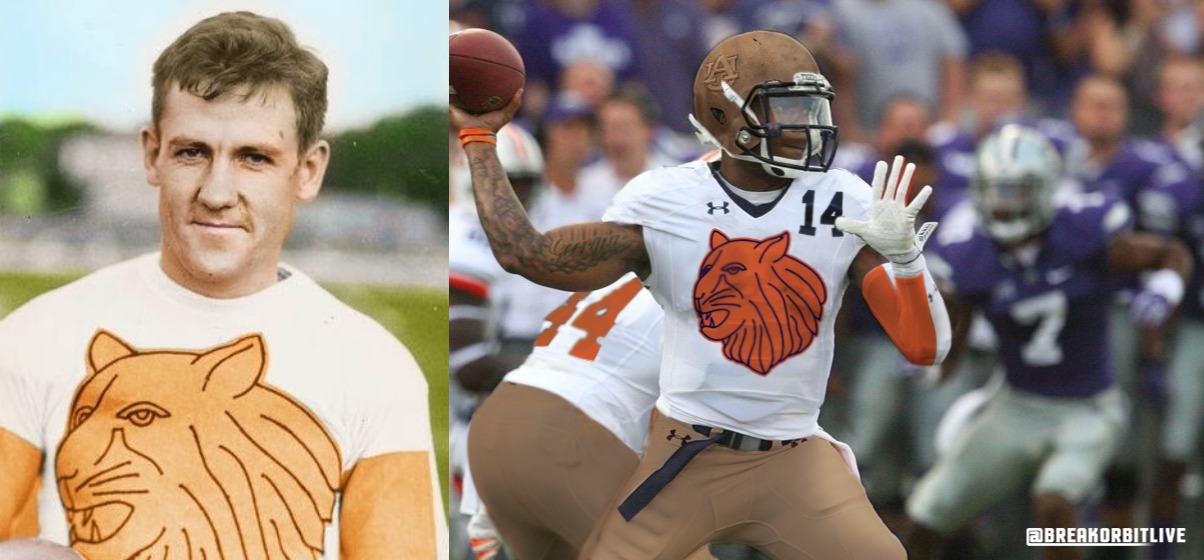 And speaking of that leather helmet, tell you me you wouldn't put this on a bookshelf next to many leather-bound books. It screams man cave.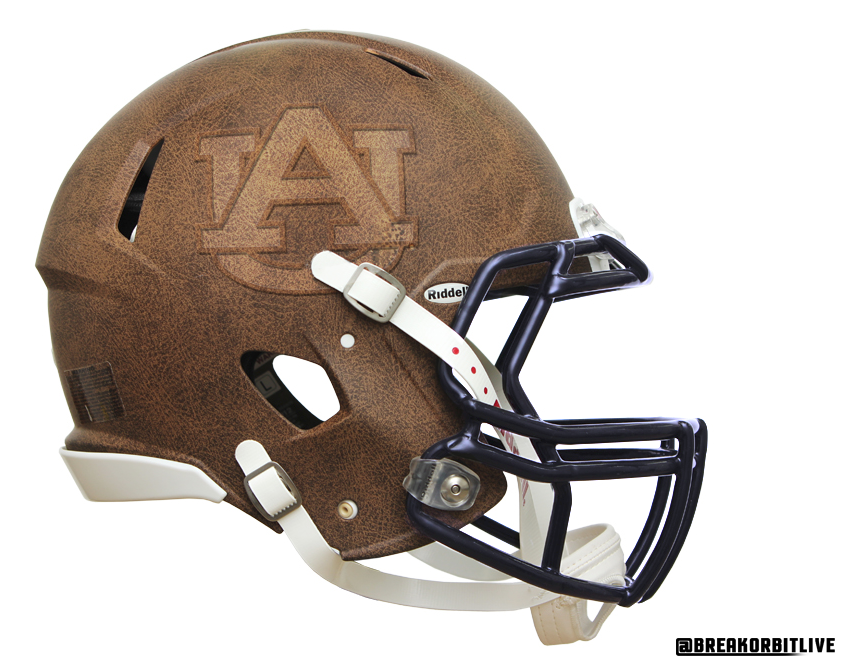 The uniform in 1932 was pretty plain and all until you took a look at the striped helmet. This would be the most bold, but you can't beat the orange on blue numbers.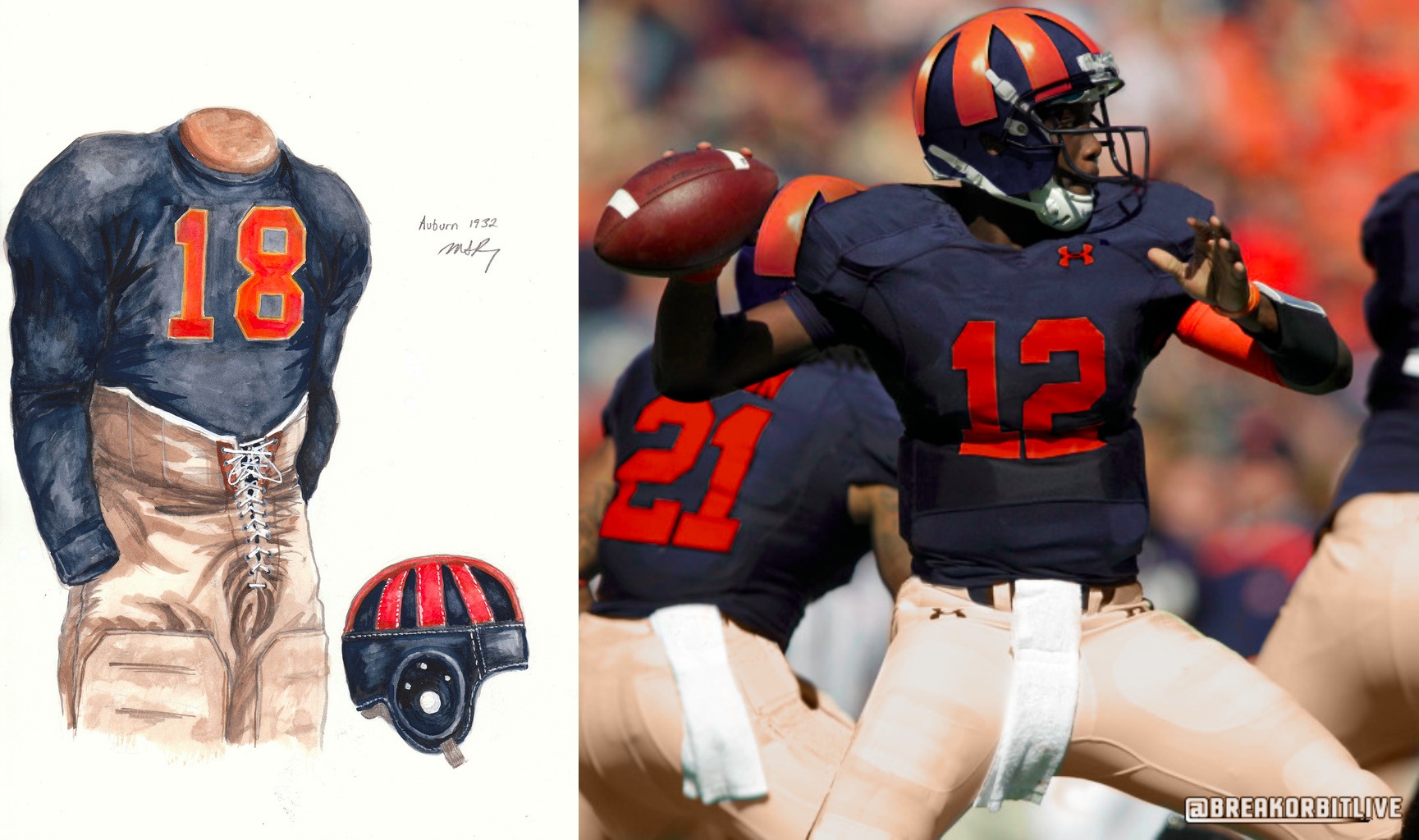 Many Auburn uniform traditionalists think that Auburn has worn orange jerseys on only three occasions, with a 1-1-1 record, back in the 70s and 80s. That is simply not true. All throughout the 40's, Auburn wore orange jerseys with a plain blue helmet AND blue pants with an orange stripe down the side. And the blue stripes on the sleeve are killer. This uniform is specifically from 1946.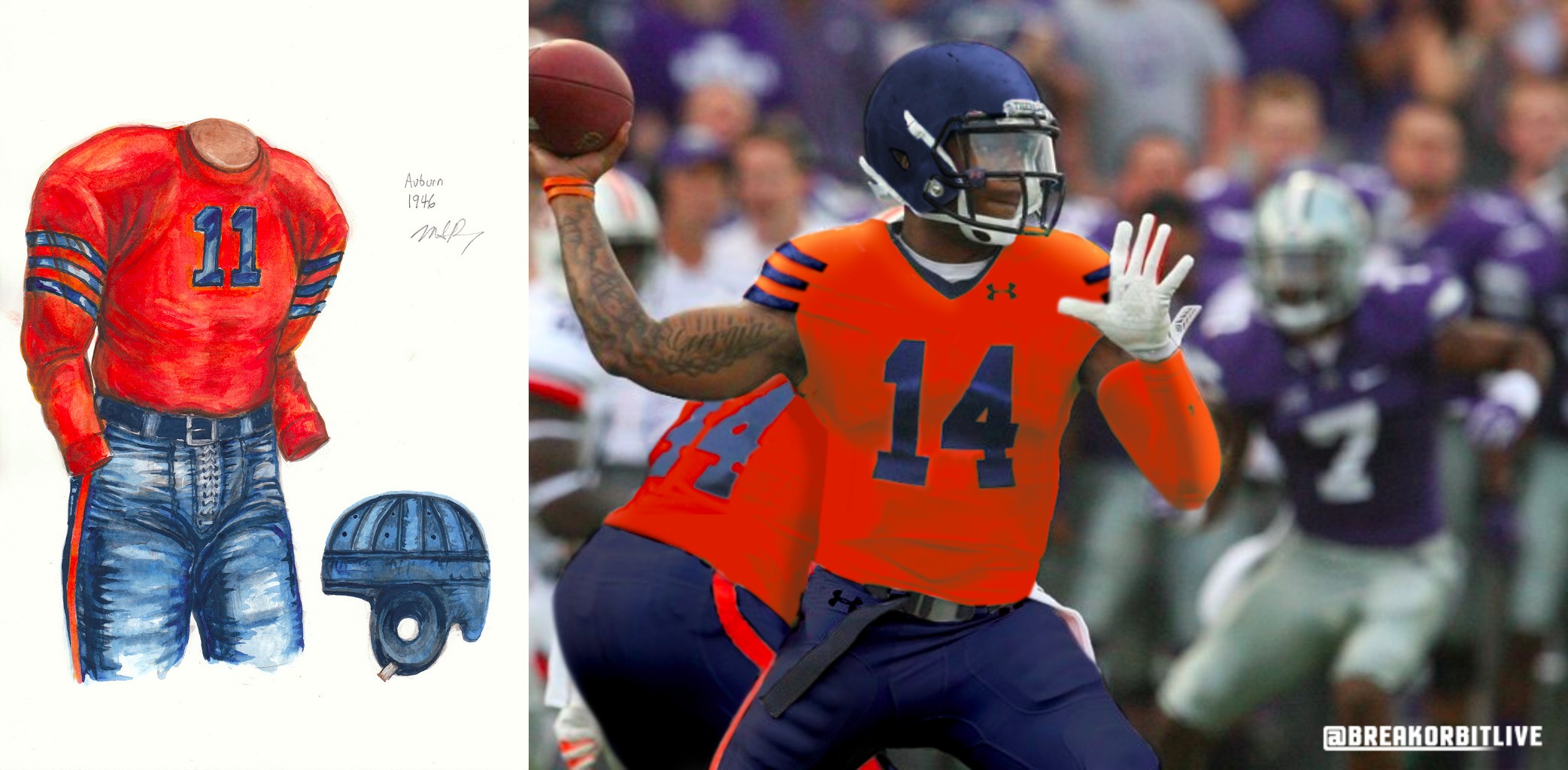 So now that we know what history could look like today, let's forget the history we thought we knew that has caused us to never want a change of any kind, and look at the most talked about uniform changes of the last few years.
The blue helmet rumor blew up before the 2010 Clemson game, but obviously never happened. Here's what it would have looked like if it had.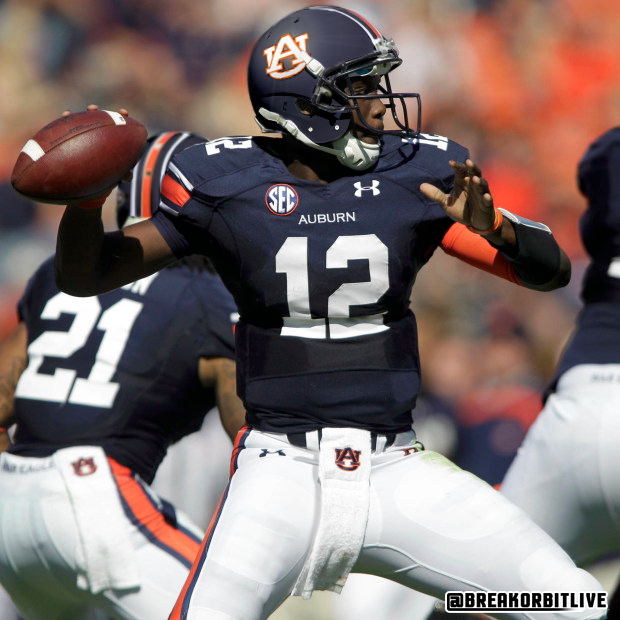 And just for fun, in the honor of the Auburn Tigers of the 1940s, let's throw in some blue pants.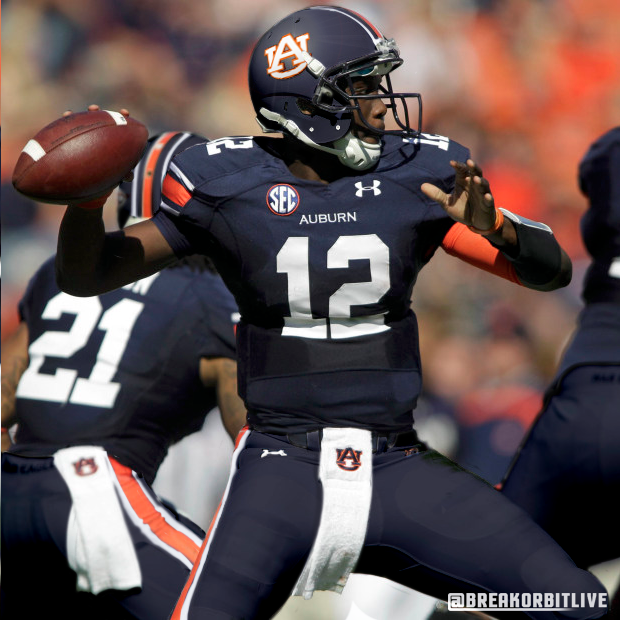 And now that we know that orange jerseys aren't nearly as rare as most thought, let's see what they might look like today. Of course we could just look at UT-Martin's copies of Auburn-turned-orange.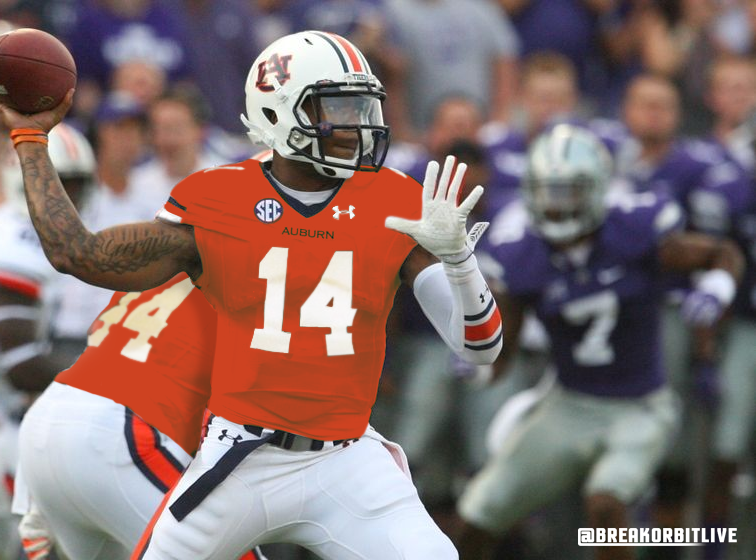 So there you have it. Auburn's uniforms of yesteryear could be morphed into a uniform of today, and they wouldn't look half bad. Let me know which one you think works best or if there are others you want done in the comments section.