What you see below is not a colorized version of a black and white picture. You are looking at one of the only color photos from the 1941 Glomerata and proof that Auburn really has worn orange jerseys (other than in the Barfield era) during their storied history.
It looks like they were a hit, too. Apparently all you had to do was walk around campus wearing a full football uniform that included an orange jersey and blue pants and the ladies would flock to you.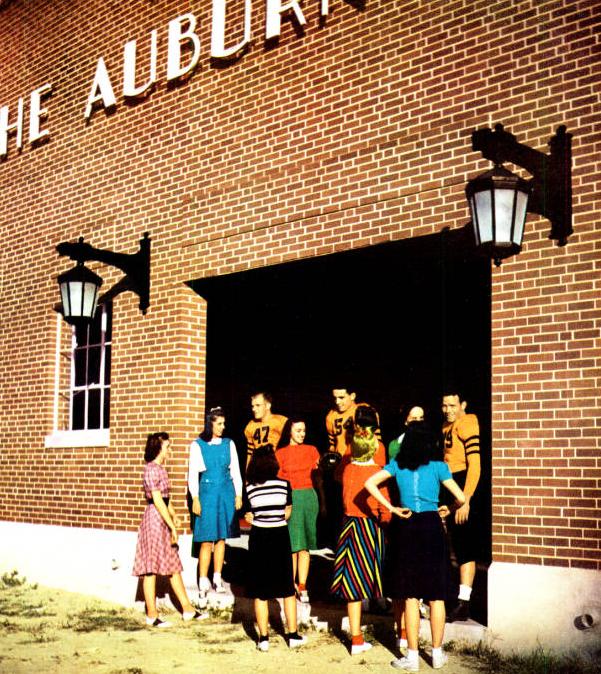 The lady effect must have worked because Auburn wore these uniforms for the next five or so years. In 1942, ladies didn't even have to walk to class. They were carried by uniformed men.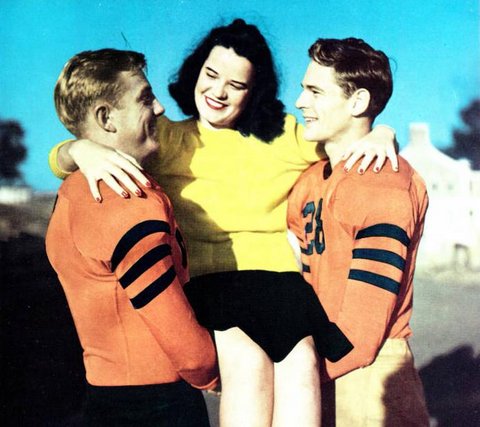 And here's a sideline shot from 1943: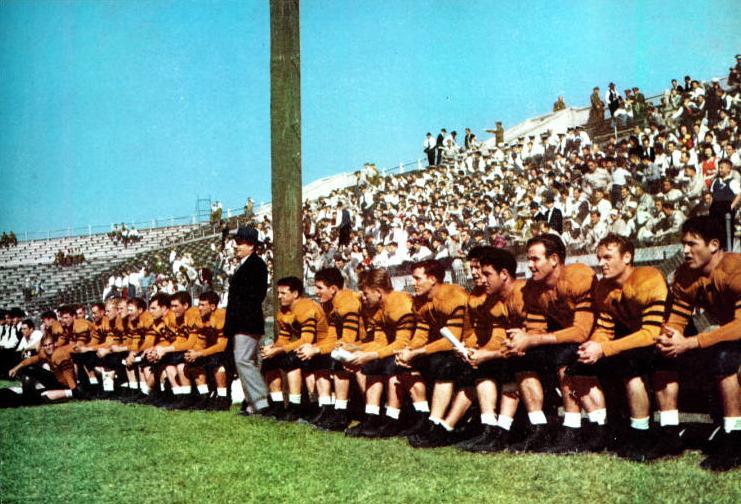 I'm not sure if this photo was staged or not, but notice there are no helmets or any other equipment laying around. In a game shot of All-American Monk Gafford (below), we see that leather helmets were worn. And from my visual history of the Auburn uniform, we know that – at least in 1946 – these leather helmets were blue.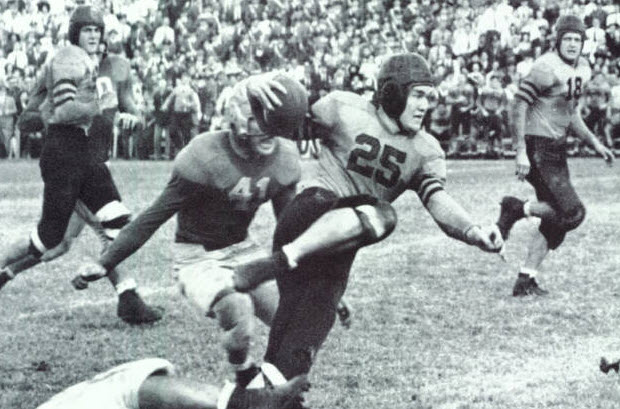 As I said last week, I'm going through the history of Auburn uniforms one Glomerata at a time (in no particular order) and will try to post something new every week until we get closer to football season. I'm working my way up to an idea that I think you will all love, or hate. Yeah, most likely hate, but you'll get your chance to voice that opinion when we get there.
Any tips or cool stories are welcome, so send them in.