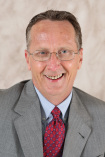 Mike Grace (@MikeGraceSU) returns for his second stint on the "Other Sideline" and this time he's even nicer than before. You'll remember he graced our presence back in 2011 before Samford scared us all for half. Now in his 8th season as the "Voice of the Bulldogs," Grace serves as Samford Athletics' Director of Communications, and again is the nicest 'Other Sideline' participant of all time. Nothing like that guy last week.


1. What's the first thing that Samford fans think of when they think of Auburn right now?
Obviously, the connection to Pat Sullivan comes to mind, and rightfully so. As the first player from the state of Alabama to capture the Heisman, Pat's legacy will always be tied to Auburn. But remember, when he agreed to accept the Samford job back in 2007, he spoke of coming "home." For a guy who grew up in Birmingham, played his high school ball at nearby John Carroll, and whose dad was a "Howard" man…Samford's name up until 1965…Pat Sullivan and Samford have been the perfect fit. If we have Auburn to thank for that, we're more than grateful.
2. Given Auburn's recent struggles, has it given hope to the Bulldogs and their fans?
Flip a coin between hope…and fear. Do we really believe Gus Malzhan's offense is broken? I don't think so. They're coming off a road game in a very hostile environment, against what I think is a really undervalued Georgia defense, and yea…they had an "off" night. But trust me, I'd feel a lot better if your Tigers had blown Georgia out and rolled into this weekend with NEXT week's game on their minds. Instead, because of the recent struggles you mentioned, I expect the "Gus Bus" to be in high gear on Saturday night.
3. Samford sort of hung around longer than Auburn fans wanted the last two times these teams played. Could y'all not?
What…are you not entertained!?!? WarBogle, we've talked about this before. If you're one of the fortunate ones who know Coach Sullivan, you know he wants to win…in anything, against anybody. Couple that with the emotions his coaches and players feel towards him, and you get a team that wants nothing more than to make their leader proud. Trust me…that will be the Samford Bulldogs' mission on Saturday night and we'll see where it gets us.
4. Who are two generally unknown Bulldogs that Auburn fans should be on the lookout for?
You asked me this same question the last time these teams met and I gave you freshman running back Jeremiaha Gates. Since all he did was go out and lead the Samford offense with 28 rushes for a career-high 119 yards, I'm feeling some pressure to come through for you again. Let's start with #85, WR Robert Clark. Already a Louisville graduate, he's pursuing his master's degree at Samford and leaving opposing DB's in his wake. Super speedy guy with a real second gear. Watch him if he finds open field. And on defense, #15 Roosevelt Donaldson will only play a limited number of snaps thanks to Coordinator Bill D'Ottavio's rotation, but when he's in there he makes things happen. The 6-2, 258 pound redshirt sophomore leads the team in both sacks and tackles for loss.
5. Where do you see Samford having an advantage over Auburn?
Perhaps GPA? I'm kidding! Truthfully, that's just a really tough question. Formations and schemes are great, but as Samford/Howard College alum Bobby Bowden once said, "it's not about the X's and the O's, it's about the Jim's and the Joe's." Can Samford do some things to surprise or catch the Tigers off guard? Maybe. But ultimately, this game, like most, is about Samford's "Jim's" against Auburn's "Joe's." Can the Bulldogs match up man-to-man with the Tigers and win individual battles? Blocking, tackling, covering? We'll see Saturday.
6. What's it been like with Kodi Burns on the staff?
What a great representative of both the Auburn and Samford families! He proved his "team" mentality long before he came to Samford and now exemplifies that same concept in everything he does. Coach Sullivan thinks the world of Kodi. He's liked and respected by his fellow coaches, and perhaps most importantly, in Kodi, our Samford student-athletes see a man they can look up to for all the right reasons.
7. Is Samford preparing for the amount of Birmingham talent they'll rake in when Alabama shuts down UAB football?
No comment…other than to say the State of Alabama has more than enough football talent and fans to go around.
8. What is your analysis/prediction for the game?
Put me on the spot, huh? OK…well, to be competitive, Samford needs to play near-perfect football. And to win, they probably need Auburn to help them with turnovers, missed assignments, and maybe a few mistakes in the kicking game. Am I expecting that? Not after what happened in Athens last weekend. I expect Coach Malzhan and his staff to button up the problems from last week and give Samford their very best effort…and that has to be a concern for any Samford fan. I'd love for the Tigers to sleepwalk through this Saturday, with their attention on the following Saturday…but I'm not counting on that happening. Still…if Auburn can have their "Punt, Bama, Punt," maybe Samford can pull off a similar miracle this weekend. Bulldog fans can dream, can't we?
9. Where do you see Samford/Auburn ending up this season?
Incredibly proud of how their coaches, staffs, and student athletes represent their outstanding institutions, both on the field and in their classrooms and respective communities. At Auburn, you're All In! At Samford, We Are Samford Strong!
10. Why does Samford continue to beat Auburn in baseball so often?
The answer hasn't changed from the last time you asked me this question. BECAUSE THEY'RE GOOD! Former Auburn great Casey Dunn has led his Bulldogs to three of the last four Southern Conference Tournament Championship games, winning the crown in 2012, beating the SEC Tournament Champs from Mississippi State in the post-season, and finishing up as the Tallahassee Regional runner-up to Florida State. Keep in mind, Samford competes at the D-1 level in every sport expect football, because of the FCS designation. The school boasts an impressive list of coaches and attracts a first-class student athlete. Women's Basketball made "The Dance" in back-to-back seasons in 2011 and 2012, we've recently sent Women's Soccer and Volleyball teams to their NCAA Championships, along with Men's Tennis, and our Men's and Women's Track and Field teams swept last year's Outdoor Southern Conference crowns. It's like the old PGA commercial says…THESE GUYS (AND GALS) ARE GOOD!