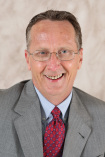 To my surprise, there aren't many, or actually any, Samford University sports bloggers out there. There also aren't really any Samford beat writers either. So when I asked around to see who would know the most about Samford's football team, I was told one name: Mike Grace. Now in his 5th season as the "Voice of the Bulldogs," Grace serves as Samford Athletics' Director of Communications. Follow him on Twitter at @MikeGraceSU.


1. What's the first thing that Samford fans think of when they think of Auburn?
You mean, besides the Crystal Football? Obviously, the connection to Pat Sullivan comes to mind, and rightfully so. As the first player from the state of Alabama to capture the Heisman, Pat's legacy will always be tied to Auburn. But remember, when he agreed to accept the Samford job back in 2007, he spoke of coming "home." For a guy who grew up in Birmingham, played his high school ball at nearby John Carroll, and whose dad was a "Howard" man…Samford's name up until 1965…Pat Sullivan and Samford have been the perfect fit. If we have Auburn to thank for that, we're more than grateful.
2. I don't mean this in a disrespectful way, but it's well known that in this state you have to choose Auburn or Alabama. I have always looked at UAB has being mostly Alabama fans and Troy and Samford as being mostly Auburn fans. I don't know why. What do you think?
You've hit on the ultimate "marketing" question for all of us in the state who are NOT Auburn or Alabama. It's simply not possible for any of us to attract the same kind of attention that those two programs garner, so the question becomes…how can we be the average fan's "second favorite" team? I certainly see the UAB-Alabama / Troy-Samford-Auburn connections you describe, but I think there are plenty of supporters out there who love their school…Samford, or Troy, or UAB…simply for what each of those schools represent. And to me, that's the key. I think the biggest difference in the fan bases, besides sheer numbers, is the actual connection to the "schools"…not just the football teams. Auburn and Alabama will always attract a good number of casual fans who simply love their football, but really know very little about the fine educational institutions they represent. I know at Samford, we depend on friends, supporters, and alumni who see ALL that Samford is.
3. Who are two generally unknown Bulldogs that Auburn fans should be on the lookout for?
Watch for a pair of freshman running backs in #37 Stanley Robinson and #29 Jeremiaha Gates. Both stand 5-9, with Robinson weighing in at 196, Gates at 215. Both have shown great instincts for finding the gaps on the stretch plays and making good north-south cuts for solid yardage. They've seen limited snaps playing behind #2 Fabian Truss, but each has contributed during the season and Gates was instrumental in last week's game-winning drive at The Citadel.
4. What are the major concerns for Samford in this game?
What's NOT a major concern for the Bulldogs? Formations and schemes are great, but as Coach Bobby Bowden once said, "it's not about the X's and the O's, it's about the Jim's and the Joe's." Can Samford do some things to surprise or catch the Tigers off guard? Maybe. But ultimately, this game, like most, is about Samford's "Jim's" against Auburn's "Joe's." Can the Bulldogs match up man-to-man with the Tigers and win individual battles? Blocking, tackling, covering? We'll see Saturday.
5. Who do you see that could possibly have a big game for the Bulldogs?
I'll take a stab and say the slot receivers. Kelsey Pope and Riley Hawkins will attract plenty of attention on the outside…so can Chris Cephus and maybe Zeke Walters make some plays on some inside routes? At 6-2, 215, Cephus has had an outstanding sophomore campaign. And despite some nagging injuries, Walters, a Southern Miss transfer, has great size (6-3,236) and a knack for making the tough catch. I'll be watching #17 and #88.
6. If you're Pat Sullivan, how do you go about coaching in this game, given his history with Auburn?
If you know Pat, you know he wants to win…in anything, against anybody. And the pre-game ceremony to honor the 40th anniversary of his Heisman season will certainly be emotional…but it's why he's asked that his Samford players be on the field for that ceremony. I think he wants his Samford "family" to share in that honor, just like his team-mates from those great '69, '70, and '71 Auburn teams who will be on-hand. Then, I think he's hoping his players can feed off that emotion and play inspired football against a solid SEC opponent.
7. Rhett Lashlee, Malzahn's understudy from a year ago, will be facing his mentor this week. Do you see any extra pressure added on him based on that scenario?
I don't think there's any doubt. But at the same time, I'm guessing the guys Rhett wants to impress the most on Saturday are those who will be wearing the white jerseys and the blue Samford helmets. Forget what Rhett knows about offensive football. What's made the biggest difference in this team, this season, is his passion for the game, his dedication to his craft, and his intense desire to see the young men who play for him succeed. The Samford players have fed off that energy and enthusiasm all year, and I don't expect Saturday to be any different.
8. What is your analysis/prediction for the game?
Put me on the spot, huh? OK…well, to be competitive, Samford needs to play near-perfect football. And to win, they probably need Auburn to help them with turnovers, missed assignments, and maybe a few mistakes in the kicking game. Am I expecting that? Not after what happened in Athens last weekend. I expect Coach Chizik and his staff to button up the problems from last week and give Samford their very best effort…and that has to be a concern for any Samford fan. I'd love for the Tigers to sleepwalk through this Saturday, with their attention on the following Saturday…but I'm not counting on that happening. Still…if Auburn can have their "Punt, Bama, Punt," maybe Samford can pull off a similar miracle this weekend. Bulldog fans can dream, can't we?
9. Where do you see Samford/Auburn ending up this season?
Well, I'll start with Auburn. Winning that Crystal Football is a hard thing to follow, but the Tigers have had a solid season all the same. And, as the son of an old "API" man, and the father of a 2010 AU grad, I'll tell you what I'm most impressed by. It's the "All In" theme. Coach Chizik has done a phenomenal job of reuniting a fan base that was somewhat splintered when he returned to Auburn to take the head coaching job. His ability to energize the student body, barn-storm the recruiting trail, and lead the Auburn "family" has been remarkable. And if anybody still wants to bring up the "5-and-19" thing, they're crazy! Coach Chizik WAS the right guy, and IS the right guy for Auburn.
Along the same lines, Samford football is better because of Pat Sullivan. With 6 wins, the 2011 Bulldogs are assured of a winning season, and that comes with 50…count 'em, 50…freshmen and red-shirt freshman on the team. Competing in the Southern Conference is like competing in the SEC. It's absolutely the toughest football league in the FCS, and Samford keeps making strides under Coach Sullivan. Even an upset win this weekend would probably not get the Bulldogs a play-off invitation, but with Appalachian State, Georgia Southern, and Wofford in this league…there's no shame in a 4th-place finish. Especially for an up-and-coming program in just its' 4th year in the league. Keep your eyes on these Bulldogs! They're going places.
10. Lastly, why does Samford beat Auburn in baseball so often?
Oh, I love this question! How about this…BECAUSE THEY'RE GOOD! A 1-0 loss in the SoCon Championship game kept former Auburn great Casey Dunn's team out of the NCAA Tournament last season, but with almost everyone back for 2012, the Dogs hope to be barking into June. Keep in mind, Samford competes at the D-1 level in every sport expect football, because of the FCS designation. The school boasts an impressive list of coaches and attracts a first-class student athlete. Women's Basketball made "The Dance" last year, and Women's Soccer just competed in the 1st Round of the NCAA Championships. It's like the PGA commercial says…THESE GUYS (AND GALS) ARE GOOD!