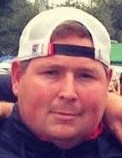 Cory Brinson from TheBlawgHouse.com is a college football writer and twitter personality (@TheBlawgHouse) that writes about Georgia football. Cory writes with an X's and O's perspective and, while a big Bulldog fan, still writes using the facts of the game, not opinions (his words). He's a regular now, but you may remember 2011 when he was part of one of the most commented-on posts ever.


1. What is Georgia fan's first thought of Auburn football at this exact moment?
I'd like to say a really tough football team with an amazingly innovative head coach that has a great offense. BUT, to be honest, like most everyone else in the college football world, many in the Bulldog Nation feel like Auburn is a good team that has literally been the luckiest team in college football history over the last two seasons. From The Prayer in Jordan-Hare to Kick-Six to just a few weeks ago against Ole Miss, Auburn has caught every break possible.
It was, however, absolutely hilariously ironic that the luckiest team in college football loses last week on two TERRIBLE fumbles in key situations – especially the infamous butt-snap.
2. What was it like to have a star player suspended for breaking rules after years of crying about Cam not being suspending for not breaking rules?
Excuse my French, but, pretty shitty. On one hand, Todd made a terrible decision and cost himself and his team, but, on the other, Georgia really had some young guys step up in his absence and really made them a better team. The worst is knowing that Todd was sitting for breaking a pretty archaic rule, while guys who have been accused of rape (Jameis Winston) and theft & weed (Nick Marshall) are being praised by ESPN. Todd may have made a mistake, but he doesn't abuse women and never stole from his teammates.
3. I know Mark Richt is a good man, but if he ends another season with 3+ losses and no real championship, does he need to go?
Absolutely not. Georgia had some big recruiting misses and character issues with Todd Grantham at DC (hope you're enjoying Trigga, by the way… have you all taught him to bat a ball down yet?) – but the bad seeds have been sent packing while the 2015 and 2016 classes are LOADED. Expectations for this year were between 8-4 and 9-3 before the season, so, actually, this team has over achieved in terms of expectations.
4. Do you have actual video footage of Todd Gurley walking on water or inventing the running back position?
You know, I don't. However, I do have some nice stats:
YARDS PER CARRY:
Bo Jackson SR Year – 6.4
Todd Gurley JR Year – 8.2
CAREER TDS:
Bo Jackson in 4 Years – 45
Todd Gurley in 3 Years – 41
KICK RETURN TDS:
Bo Jackson in 4 Years – 0
Todd Gurley in 3 Years – 2
CAREER PASSING:
Bo Jackson – 0/1 0 Yards
Todd Gurley – 1/1 50 Yards
Todd may not walk on water, but he'll run right past Bo's career TD total in just 3 years – and don't you guys have a statue of him or something??
5. Where will each team have an advantage over the other?
I think it will be strength vs. weakness on both sides in that Auburn's offense definitely has the edge over Georgia's defense and Georgia's offense has the edge over Auburn's defense. The return game for Georgia, however, is an X-factor that might play big in the field position battle. Georgia is one of the most efficient teams in terms of yardage and scoring, so a big return game will help in finding success against Auburn.
But, I will say, Auburn definitely will have the edge in terms of years behind bars, which will be an edge if Auburn begins throwing punches again.
6. Name two Dawgs that have been surprisingly good this year.
The biggest one has to be DB Damian Swann. He's the only senior in Jeremy Pruitt's defensive backfield and he's had an All-SEC type season. The reason it is a surprise is because of how bad he looked last year in Grantham's system. Swann spent the summer and fall buying into Pruitt's system and has become a leader on defense.
On the other side of the ball, you have have to look at Georgia's freshmen RBs in Nick Chubb and Sony Michel. Nick has done an amazing job during Todd's suspension, but, Sony is a game changing type back. Those two are going to be special for Georgia.
7. Which two Tigers scare you the most?
The biggest threat is obviously Nick Marshall – not only for his playmaking abilities, but Georgia will definitely have extra security around its locker room in case Nick wants to fall back into his old habits. I doubt he's really learned to read yet since he enrolled at Auburn, so hopefully Auburn will have someone guiding him to the right locker room.
The other is Cameron Artis-Payne. He's been a surprisingly effective running back – especially for a guy who can apply for AARP in just a few years.
8. What is your analysis/score prediction for the game?
I don't really get into predictions, but this game is going to be as exciting as every other Georgia vs. Auburn game in the past (maybe sans that 2011 45-7 game or 2012 38-0 game). The atmosphere is going to be absolutely electric with it being a night game Between the Hedges and I expect both teams showing up with everything that is on the line.
9. Where will Auburn and Georgia end up this season?
With the way this season is going, who knows?! Georgia is playing for its life and trying to get to Atlanta while Auburn is trying to keep pace with Mississippi State and Alabama. We'll know a lot more after Saturday night as to who still is playing for something big and who is settling for another year at a mid-tier Florida bowl.
10. Was last year's game the worst thing you've ever witnessed as a Georgia fan?
It was rough… but, I'll say this, I've never witnessed a Georgia loss due to a butt-snap.