Congratulations to Josh J. (Jetty85) for winning the 1st Annual WarBlogle.com Bowl Pick'em by virtue of the tie-breaker (total score of the national championship game). As promised, Josh has won one of my Christmas presents from this year. If you gave me the present that is given away, I'm sorry, but do better next time. Josh, email me at this address, and we can work out the details. If there is a award presentation, pictures will be posted.
Here are the final results. As you will see, after a strong start, I ended in the middle of the pack. I don't deserve to write these words to you. Can't read it? Click it.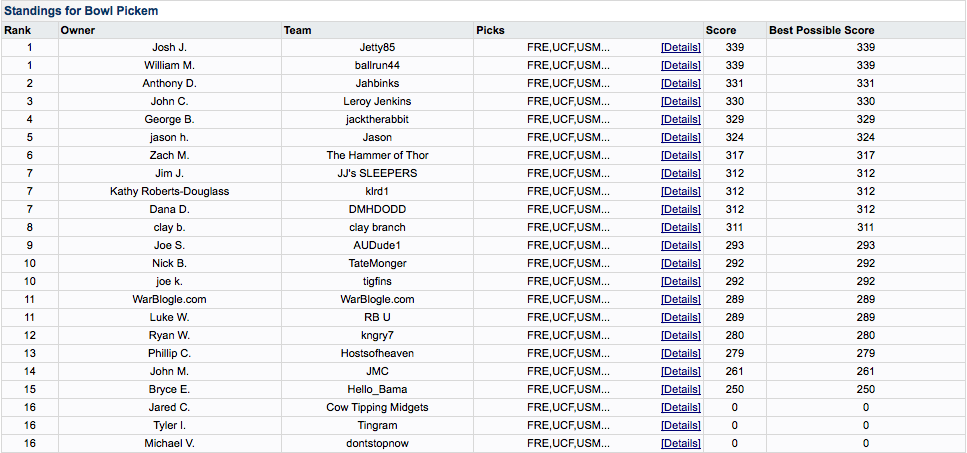 If you would like to review your picks or see everyone else's picks go to the Pick 'em site. To view other's picks, go to the 'Standings' page and click 'Details' next to that person's name. Our group standings will be below the 'Overall Standings' section.