The 2014 War Blogle Pick 'em picked up right where last year's left off: without ol' Blogle anywhere to be found. No really, though, I missed one game. The problem is that 24 people did not miss one game, and the way the confidence thing works put me at 101st. This sucks. I'm not doing a pick 'em ever again. Kidding.
Congrats to wluker17, who has taken week 1 with a perfect pick 'em and one point off on the tie-breaker. I know wluker17, so I'm sure I  cheated, but I'll still give him this shirt. You want one? Win next week.
Since there were so many perfect pickers, I couldn't fit you all in the screenshot of the leaderboard. If you want to see your name or where you ended up, go check out the scoresheet (select Week 1 from the drop-down).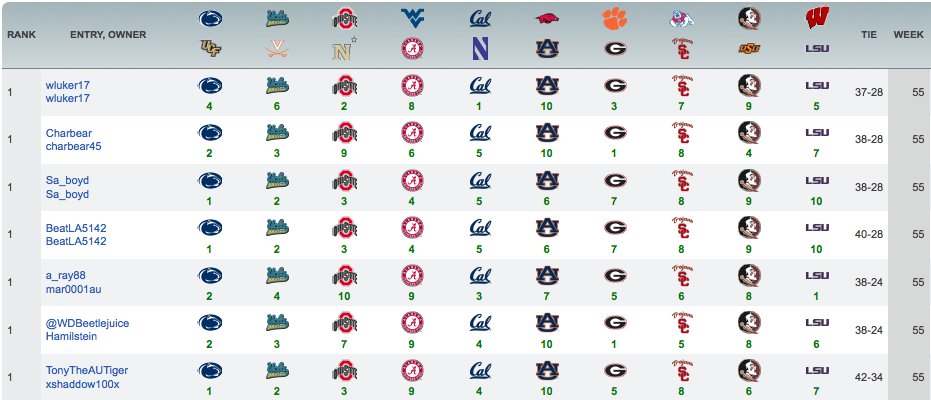 If you missed joining last week, you can still join. It may be tough to win the whole thing, but you can still go for the weekly win.