It's been a week over here at War Blogle Enterprises, so this is late, and it will be quick. But I think I'm liking these bullet point reviews, so I'll do another this week. Who reads paragraphs anyway?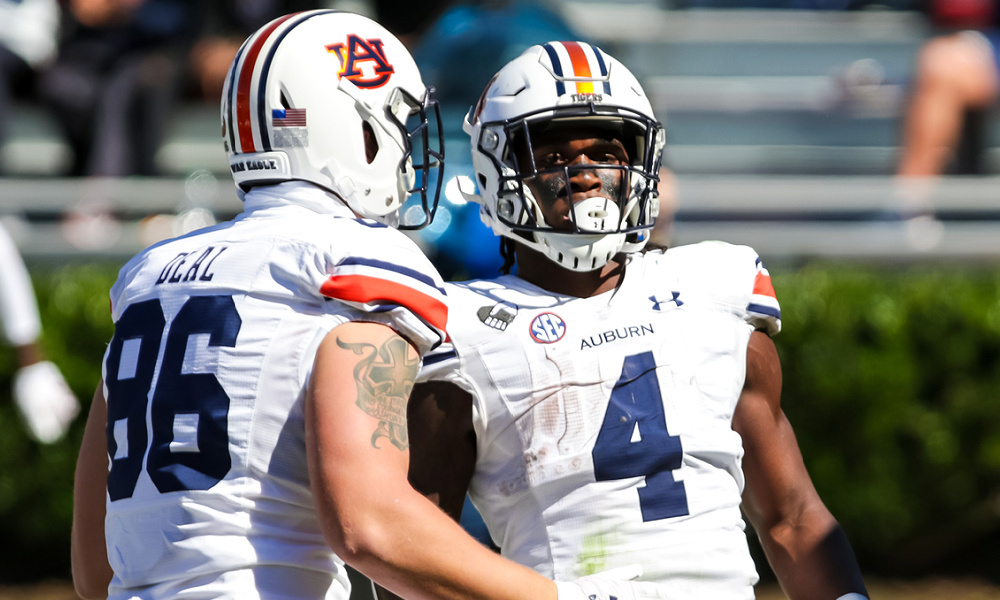 The Auburn offense was expected to get on track, especially the run game. It did.
The Auburn defense was expected to give up some points against Ole Miss's high-powered offense. They somewhat did, but they also gave up the 2nd lowest point total to Ole Miss this season.
Tank Bigsby is good.
Seth Williams and Bo Nix are still a connection. There is no drama.
The defense looked tired at times, but that's expected against the fast pace offense.
Auburn's offense looked like the 2013-14 offense at times.
I would not mind if Gus called plays. I don't know why this always has to be a thing with people.
Again, the world that saw one play and wanted to see an upset thinks that Auburn won by a bad call. Again, if the officials weren't blowing the whistle, Auburn had the closest player to the ball who would've easily recovered it. At worst, the score would've been tied had Ole Miss been given that touchdown.
However, the score would not have been tied had an official not thrown a "look at me" flag on a phantom hold during Tank's kickoff return for touchdown to start the 2nd half.
Holding is never called in football anymore… unless I tweet about it the play before.
LSU is next and and looked competent against South Carolina. They are playing the backup QB and I'm sure he'll look like a Heisman candidate. It will easily be LSU's best game to date, but people will only think of how they looked against Mississippi State six weeks ago.