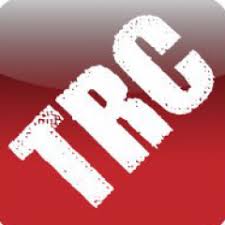 The Rubber Chickens Blog has been the bastion of South Carolina fandom blogging since the turn of the century… or something. They have gotten old like all of us and don't write as much as we used to, but I was lucky enough to pluck some answers from them for this week's From the Other Sideline. This is their 2nd trip on the 'Blogle, and like most South Carolina football fans, they do not like Clemson, aren't very cocky, and are generally pretty nice.

1. What is a South Carolina fan's first thoughts of Auburn football right now?
Who? LOLJK! I think most South Carolina fans consider Auburn, despite your up and down season, to be more than capable of handing us a good, solid butt-whoopin this weekend. Auburn certainly has more talent than the Gamecocks across the board, and our loss to Missouri last weekend poured a 55-gallon drum of cold water on our season one week after we shellacked Florida (who, as it turns out, might be very bad). I think we also don't have terrible feelings towards the Tigers after we broke our almost century-long losing streak to you last year. Being the bizarro Clemson also helps you hold a special place in our hearts.
By the way, as a die-hard Falcons fan, thank you for blowing a 28-3 lead. I think.
2. South Carolina has won more than I thought they would this year, but then they lose to teams like Missouri, too. Have you been surprised or was this what you expected?
The record is expected, the way we've gotten there probably not so much. The hope for us was to see continuous improvement over the course of the year that would give us hope heading into '22 and beyond. Unfortunately we have played poorly a whole lot more than we've played well over the course of the season. We landed a few jabs against Georgia and brutalized Florida as previously stated, but our losses have been a conglomeration of penalties, head-scratching coaching decisions, horrific offensive line play, and a bunch of guys not looking like they know what they're doing for long stretches (players and coaches). We needed a minor miracle to beat freaking Vanderbilt.
Beamer has been absolutely magnificent with a microphone in his face. He knows how to rally the fan base. But when it comes to his actual job – ya know, coaching football – the jury is still out. The general feeling is he will probably have to find a new OC and a new OL coach to placate the fans.
3. Give me your percentage chance of a South Carolina win with Bo Nix playing and without Bo Nix playing.
With Bo Nix – 15%. Without Bo Nix – 15%. I say this in no way as a slight to Bo Nix. South Carolina has a way of making backup or first-time starter quarterbacks look like Heisman contenders. Your presumed starter this weekend, T.J. Finley, made his first collegiate start for LSU against us last season and proceeded to go 17 for 21 for 265 yards and two TDs, and added a rushing touchdown for good measure. This was in a game we felt we had a good chance to win, and it was over by halftime.
Probably the most famous example of this (as least to South Carolina fans) was the first game of 2014. We were coming off a #4 final national ranking the previous year and opened the season against Texas A&M in the first game ever televised on the SEC Network. A guy named Kenny Hill (look him up, he existed) came into Columbia and completed 44 of 60 passes for FIVE HUNDRED AND ELEVEN YARDS. It was the beginning of the end of the Spurrier era, and we honestly haven't been the same since. Kenny Hill was never heard from again.
So you can keep your gall dang backup quarterback as far as we're concerned.
4. What will you do when Shane Beamer skips the post-win celebration after beating Clemson to make the interview for the Virginia Tech job?
Funny you mention that. First of all, I don't think Virginia Tech wants Shane Beamer any more than Shane Beamer wants Virginia Tech. There's a mutual disinterest there. But I was texting with some guys this afternoon and my text to them was something like "I think there's zero chance Shane Beamer goes to Virginia Tech, but it would be South Carolina as hell if he did."
5. Who are two generally unknown Gamecocks that Auburn fans should be worried about?
On the offensive side, senior wide receiver Josh Vann has had a breakout year. Vann was a four-star prospect out of Tucker, GA we had high hopes for, but he's never quite lived up to his potential until this season. On defense, sophomore cornerback Cam Smith is a tall, physical dude who has really come into his own this year. I predict you will notice him this weekend – he will have a spectacular breakup/interception and/or he will draw a personal foul penalty. He's that dude.
6. Where do you see each team having a distinct advantage over the other?
The way Tyler Badie ran over us last weekend I think Harsin and Co. would be negligent if they didn't give us a heavy dose of Tank. Missouri also threw blitz after blitz at our inexperienced QB (Jason Brown) and we had absolutely no answer for it. Again, our OL has been the worst I've seen in recent years.
Where do we have a distinct advantage? Hmmmm…didn't your kicker get hurt last weekend? If so, kicker. We have a really good kicker.
7. Would you rather be on the Game or the Cock side of the stadium cheer?
I'm still emotionally 12 years old, so I'd rather be on the Game side so I can giggle while 40,000 yell Cocks simultaneously.
8. What's your analysis/prediction for this week's game?
I think Auburn is going to use that Missouri film and run a lot of power at our defensive front, and I think we'll see a lot of blitzing from these Tigers as well. Auburn needs a healing game after last weekend and I don't think they're going to be cute about it. If South Carolina is going to keep it close we'll need to create some turnovers, and Jason Brown will need some time to let his receivers get open. In the end I see a 31-13 Auburn win.
9. Where do you see Auburn and South Carolina ending up this season?
Alabama is more vulnerable than they have been in a while. An Auburn win in the Iron Bowl wouldn't shock me at all. But at the same time I wouldn't put money on it. I think you guys finish 8-5 with a win in some Florida bowl with a sponsor I'll have to look up and find out what they do.
I think the Gamecocks will limp to a 5-7 finish, but I'm hopeful we'll at least put a scare into a down Clemson team. If we beat Clemson, buy a round for the War Blogle staff on me.
10. We'll keep this PG: Kiss/Marry/Kill…. Will Muschamp, Steven Spurrier, Shane Beamer.
Kiss – Beamer. He's just so adorable with that cute family of his.
Marry – Spurrier. A fair number of Gamecock fans are still mad at how he left. But I'd do it all over again. Everything about Spurrier was fun.
Kill – Muschamp. Kill Will Vol. I.