The blue and the white will partake in a fierce battle to figure out if one side's positive means one side's weakness and if we should really worry about all of that in the 2014 A-Day game to be played tomorrow at 2pm. It will be televised by ESPN because Auburn is like that now.
For any rival fans watching from home, they will be reminded by two spots on the field that while Auburn was a play away from a national championship, they are still the champions of the best league in the land.
Here's a close-up shot of the unfinished, A-Day only SEC Champions logo that has been placed at both 35-yard lines: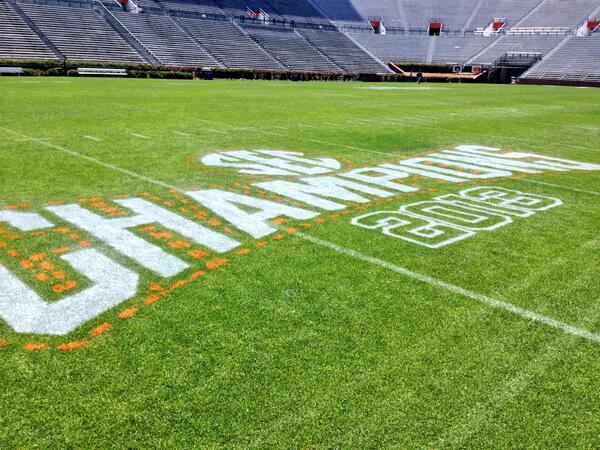 And the finished product: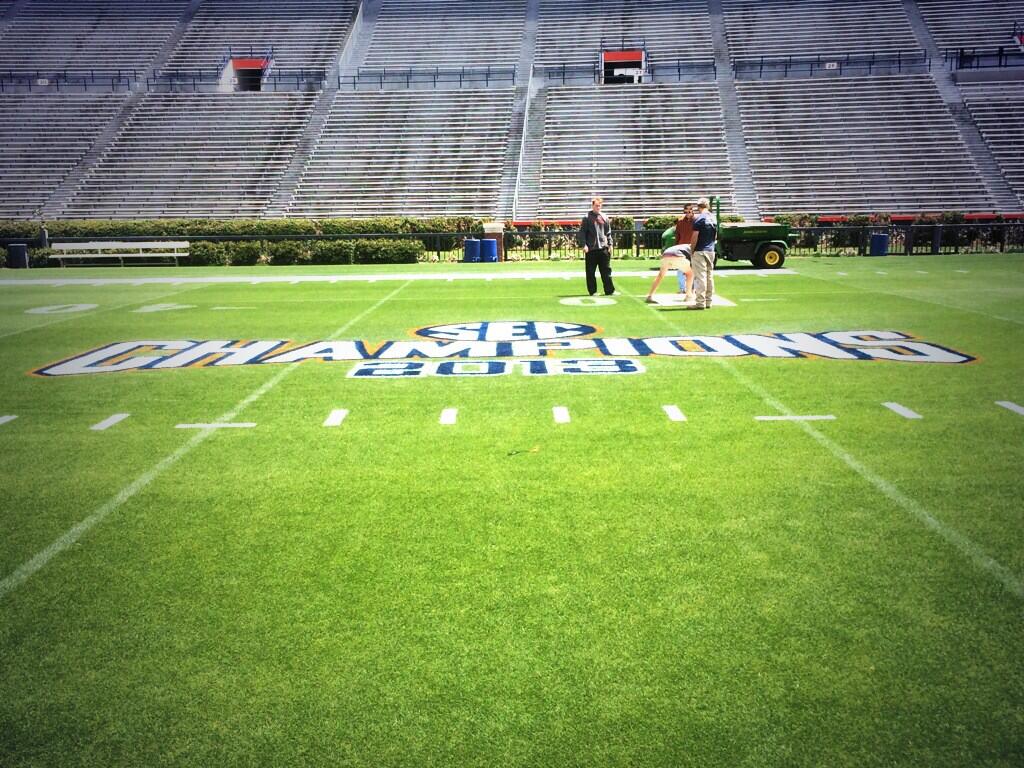 And the entire field: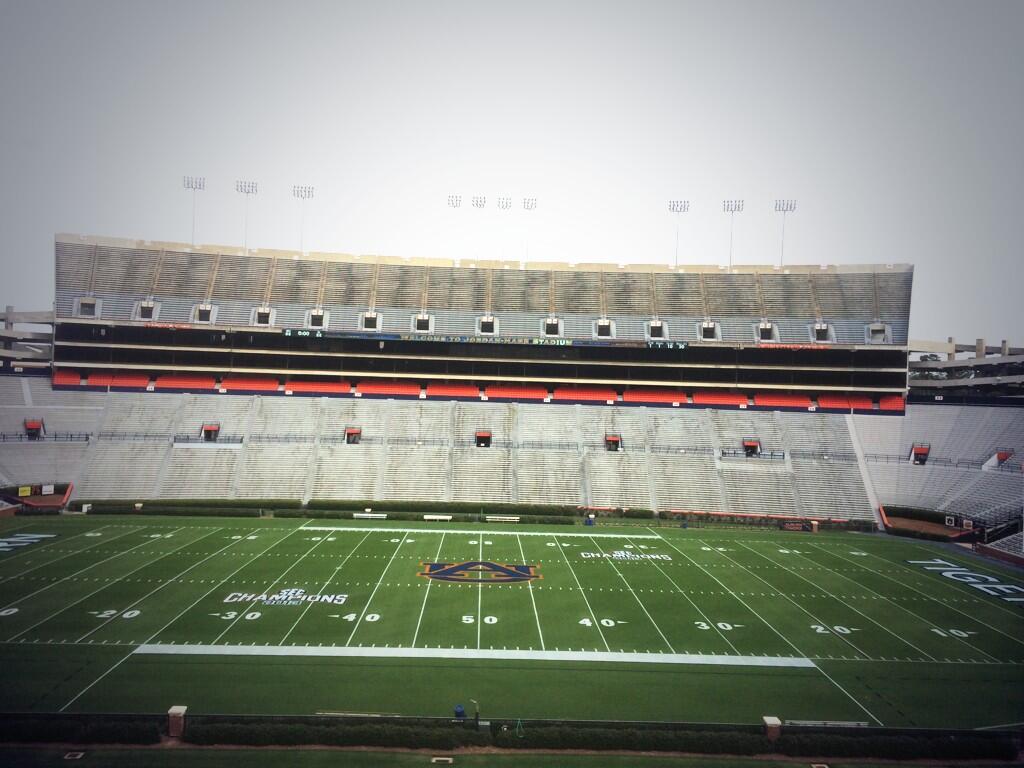 Just beautiful.
Pics compliments of @AU_Grounds_Crew and @j_nash11.