WHERE TO WATCH
Kickoff – 3:00 PM CT, September 25th, 2021
Watch –  SECN
Listen – Auburn Website
Gamecast – ESPN
TEAM HISTORY
Georgia State began their football program in 2010. While Cam Newton and company were running over the SEC en route to a National Championship, the Panthers finished the season with a 6-5 record.
Georgia State is coached by Shawn Elliot, who has begun his 5th year as the lead man of the Panthers. With a record of 23-27, Elliot hopes to achieve a 3rd straight winning season and 4 winning seasons in his 5 years.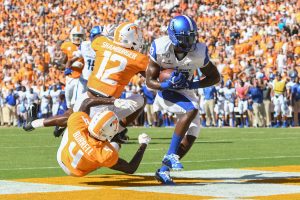 With a program total 43 wins, Georgia State is ranked 130th of 131 teams (Charlotte has 33 wins, and started football in 2013). One of these wins came in SEC territory, when in 2019, Georgia State knocked off Tennessee. This coaching staff and these players know how to go into a SEC school and get a win.
SERIES HISTORY
This is the first match up between Georgia State and Auburn.
WHAT TO WATCH
How will Auburn respond? I still don't think that coverage is the issue. I think that coverage is broken down when the QB has 15 seconds to stand in the pocket and wait for a receiver to get open. Auburn needs to find a consistent pass rush to help the secondary out.
Offensively, please catch the ball.
Auburn wins this one 35-14.