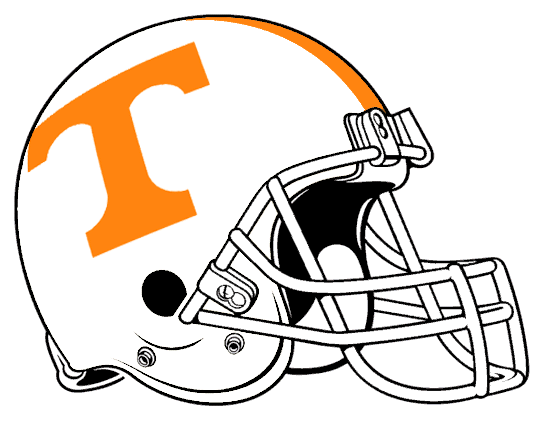 Everyone knows that when the Tigers and Vols meet tonight at Neyland Stadium that it will be a battle of strengths. Auburn's strength, their offense, is ranked #3 in the nation. Tennessee's strength, their defense, is ranked #8 in the nation. Well there you go, 3 beats 8 every time. Auburn wins.
Ok fine, I know it's more than that. So what else is there? Well for starters, Auburn hasn't scored less than 37 points all season. Tennessee hung 63 on Western Kentucky, currently dead last in the FBS, but since then hasn't scored more than 34. Well there you go, no less than 37 beats no more than 34 every time. Auburn wins.
Need more? Well, Tennessee's quarterback Jonathan Crompton has thrown 8 interceptions and 7 touchdown passes this season. Auburn's quarterback Chris Todd has thrown 1 interception and threw 9 touchdown passes in just the last two weeks. He has 11 total on the season. Auburn wins.
The two teams defenses have been talked about a lot this week. Tennessee could apparently stop the New England Patriots and Auburn can't stop anybody (according to Chris Fowler via Gameday this morning). The defensive performance that gives Tennessee some clout is from their game with Florida. In that game, they only allowed 23 points to the explosive Gators. As I said in my predictions this week, that game is such a rivalry and had so much drama, that you can throw out the stat sheets and all that. I'm not saying Tennessee's defense isn't good. They are, but that "Vols D" bandwagon has filled up as quick as the Ole Miss bandwagon that now seems to have plenty of seats available.
As I mentioned earlier, the perception by some national media talking heads is that Auburn can score, but can't stop anybody. Has Auburn's defense been as good as the defenses of recent memory? No, but most of the ugly stats and extra points scored by opponents have come against the second team defense and when the offense has scored 40. In terms of this game, let's not forget that Auburn is near the top in the nation in turnover advantage and Tennessee is near the top in the nation in giving them up. I'd take that defense any day.
Auburn's offense has shown that they have been able to adapt to what every the defense is giving them, or not giving them. When they stop the running game, Todd throws 5 touchdown passes. When the passing game is slowed up, Tate and McCalebb runs over the defense. I don't care how good the defense is, an offense that can adapt will always win.
Besides defenses, the talk of the game has been Auburn's first trip from the friendly confines of Jordan-Hare. This does concern me a little but, mainly because I feel so helpless watching the game on TV. They can't hear me!
Everyone keeps saying 100,000 fans, 100,000 fans. Well as of yesterday, it wasn't a sellout and 3000 student tickets had been returned. And on top of that, Tennessee lost to UCLA at home and that mighty defense gave up 23 points to Ohio at home. And the last time Auburn (with Gene Chizik on the staff) went into Neyland Stadium, I think we all remember what happened.
Again, I am not saying Tennessee isn't a good team and this won't be a challenge, but the lack of respect for what Auburn has done so far is ridiculous. I'll take a 4-0 team averaging 40+ points against a team boasting a large crowd and a good defense every day.
If this game is what it takes for Auburn to gain respect then I'm good with that, but it should have been there weeks ago. Just keep winning Tigers, and they can't do anything to stop you.