When I think of Iron Bowls, I think of Pat Dye. I think of him getting choked up on the sideline after beating Alabama in 1982, I think of "wrassling with them angels," and I think of winning.
With it being Iron Bowl week, I took a shot in the dark and it worked. Coach Pat Dye agreed to be on the WarBlogle.com Podcast. And when things weren't working out with our schedules, he agreed to record it on Thanksgiving morning. I am thankful for Pat Dye.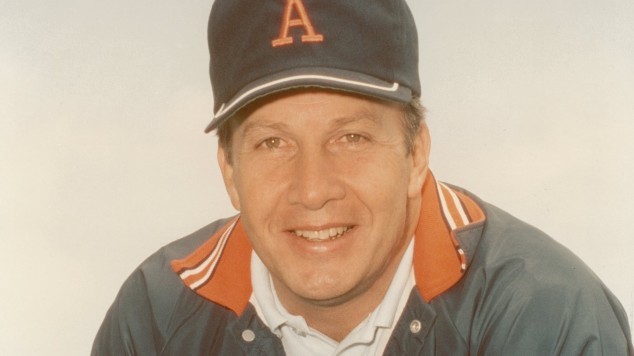 In the podcast, we discuss his locker room speeches, his biggest Iron Bowls, the 2013 Iron Bowl, and his upcoming book After the Arena (available early December 2013 – a follow-up to his first book In the Arena). He also discusses the job Gus Malzahn has done and may have given a hint about Auburn's plans to claim rightful championships. I am thankful for Pat Dye.
The podcast can be heard on three different platforms:
1. On an iPhone, download the Podcasts app, and then subscribe to the podcast on iTunes. If you're an Android bro, and know how to subscribe to an RSS feed of podcasts, use this: https://warblogle.com/audio/podcasts/WarBloglePodcast.xml.
2. On an iPhone, download the War Eagle Sports app (WarEagleSportsRadio.com). This app is part of the VSporto internet radio network, and includes multiple shows from the Auburn sports community. You can listen to a live stream of the most up to date podcasts or listen to each on demand.
3. Listen right here within the friendly confines of the Blogle.
[audio:https://warblogle.com/audio/podcasts/BloglePodcast_11.28.13.mp3|titles=War Blogle Podcast #6: Thanksgiving with Pat Dye]
Download the podcast here (right-click to save).
If you have any questions or topics that you want my next guest and I to discuss next week, leave them in comments.